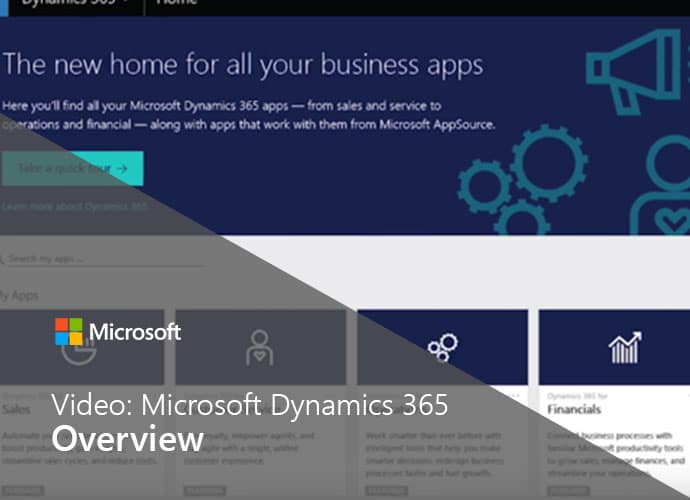 The dream is always how can we transform? How can we get more done with technology? Transform the world around us to do new and exciting things? How can we take advantage of new opportunities to change the way we get business done as technology transforms the world around us?
This evolution is known as digital transformation and it promises to enable organizations to engage their customers, empower their employees, optimize their operations, and transform their products and services in new and powerful ways.
How do you keep pace with this transformational change? Microsoft believes you do it with transformational technology.
What if you bring together the business applications we use for finance, supply chain, warehouse management, ecommerce, field service, customer service, and sales with the collaboration and communication software in seamless ways?
The answer is Microsoft Dynamics 365, the next generation of business applications in the cloud that breaks the silos between ERP and CRM and incorporates the familiar productivities that you use every day such as Outlook and Excel, and harness the full power of Microsoft including advanced analytics, Power BI, and IoT with the strength and security of the Azure cloud.
With these modern tools you have the power to reduce integration costs and bring together these composable business applications that speak directly to your digital transformation needs. You'll be able to reinvent the art of your business. It will help accelerate your digital transformation to meet the changing needs of your customers and meet the business opportunities of tomorrow.