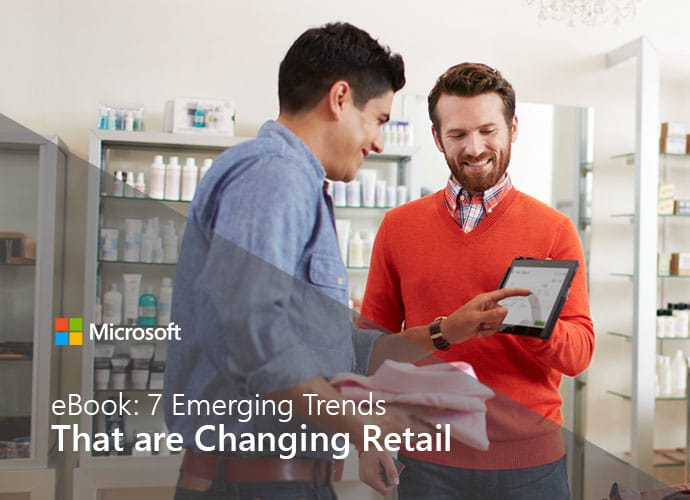 "Evolve-or-die": that is the ultimatum that is impacting retailers as emerging technology platforms have created new customer behaviors and competitors. With the tools available in Microsoft Dynamics 365 (formerly known as AX), retailers are able to help better manage global expansion with flexible deployments, create seamless commerce and omni-channel experiences for customers, and improve merchandise management.
The 7 Emerging Trends that are Changing Retail:
Digital in-store experiences
Big data becomes more accessible
Retailers take control of the value chain
Redefining the retail experience
Omni-channel is here
Social is the new e-commerce
Retail becomes borderless
Microsoft Dynamics 365 is the Microsoft's business solution for enterprises that want to deliver amazing customer experience through intelligent operations.
Global expansion with flexible deployments
Seamless commerce & omni-channel excellence
Effective merchandise management
Intelligent operations
Download File