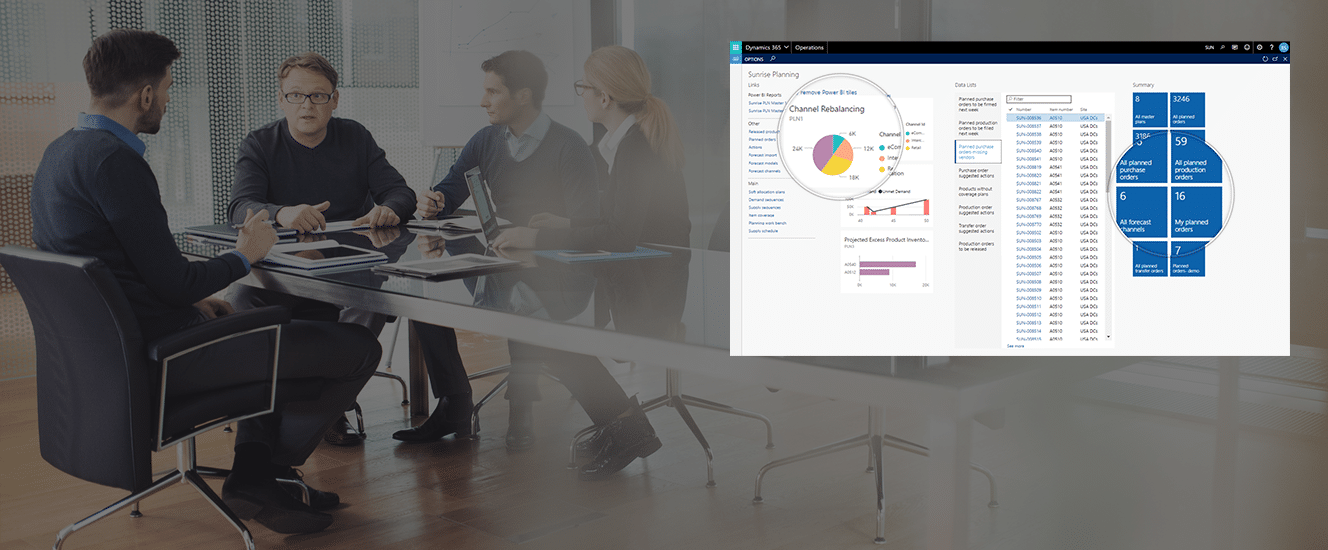 If you were to invest in changing your business now for the future—where would you start? What would the journey look like? Scheduling this workshop is an important step. In a short session with Sunrise, we'll help you untangle your digital landscape and map out a plan for moving forward—faster, with less risk and a lot more reward.
ADDRESS AGE-OLD PROBLEMS
Take a closer look into the areas of your business, supply chain, and systems that are causing issues. Uncover what should stay and what should be replaced, and how Microsoft and Sunrise can offer a complete industry solution with the cloud.
UNDERSTAND THE VALUE
Hear stories of customers similar to yours that have either started or completed their digital transformation journey—and learn what it means to have cloud-enabled financial, supply chain, and retail operations that can unlock revenue-building and cost-cutting opportunities.
SEE THE PATH FORWARD
Learn key considerations for prioritizing and managing change, while mitigating risks. You'll have a better understanding of what it will take to get where you want to go. From here, you can decide if you wish to move forward with Sunrise and Microsoft.
When you're ready to explore further, invite Sunrise to your team. Simply fill out the form to the right and someone will be in touch to discuss next steps.
Schedule Your Digital Transformation Workshop