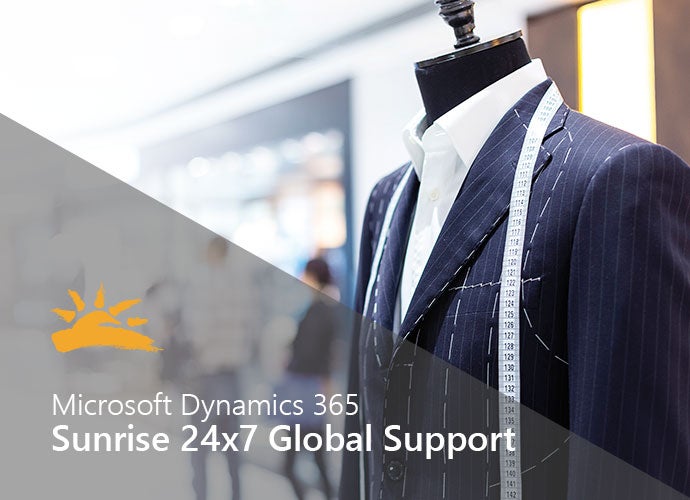 Long after your Dynamics implementation reaches production status, Sunrise can be by your side to help ensure your investment continues to deliver value for a lifetime providing training, enhancements, and support. And we can tailor our services to suit your needs!
You just pay as you go and benefit from a cost-effective support umbrella that spans North America, Europe, and Asia.
By signing up, you'll free up your IT team for other important tasks. Only pay for what you need! We're just a support ticket away.
Sunrise supports implementations of Dynamics 365 ERP and CRM, as well as versions of Dynamics AX 2012, 2009, and earlier.
If you're on an older version of AX with plans to move to Dynamics 365 in the future, we can also provide workshops to help you transition on-premise licenses to the cloud. When you decide to make the move, we'll also help support your old instance while you get the latest technology in the hands of your users!
Download File