Microsoft Dynamics 365 is the Most Powerful Cloud ERP for the Apparel Industry
If you want the best apparel ERP software to run your entire business, be sure to shortlist Dynamics 365 combined with Sunrise 365®, for a perfect industry fit (and tremendous value). Our foundations are rooted in the apparel industry. In fact, the founder, John Pence, was the CIO of a global apparel company for many years before starting his supply chain consulting business and growing it into a top Microsoft partner. The world's most complex brands count on Sunrise for this deep experience and unmatched track record of implementing Microsoft business systems for apparel.
THINK OF US AS A SUPER VERSATILE, WELL-STOCKED WARDROBE.
When you choose our consulting and implementation team, you get the the power and flexibility of Dynamics 365, the best practices and experience of Sunrise, and the elasticity and affordability of the Microsoft Cloud—resulting in the best all-in-one apparel ERP software. We'll help you:
See it All with Supply Chain Management
Improve visibility and efficiency with intuitive style / color / size matrices on sales, purchase production, and transfer orders

Gain control and visibility over inventory management at a global, omnichannel level

Proactively spot issues before they materialize with superior forecasting, planning, and soft allocation tools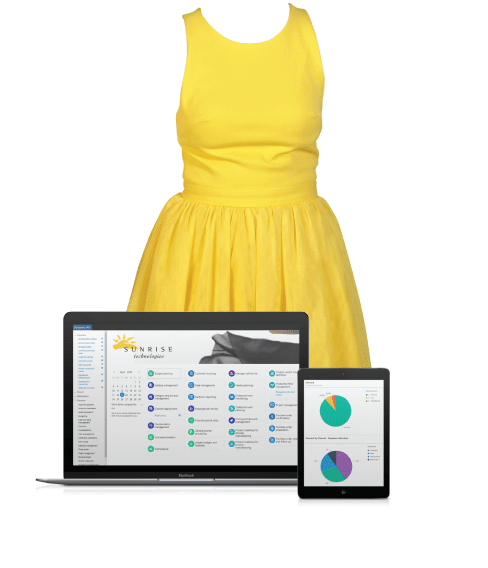 Keep it Simple with Style Management
Tailor workflows specifically for the complexities of apparel manufacturing, like size matrix order entry at the SKU level

Reduce SKU and BOM complexities with dimensional data management at the size / color / season level

Improve speed and efficiency with GTIN/UPC automation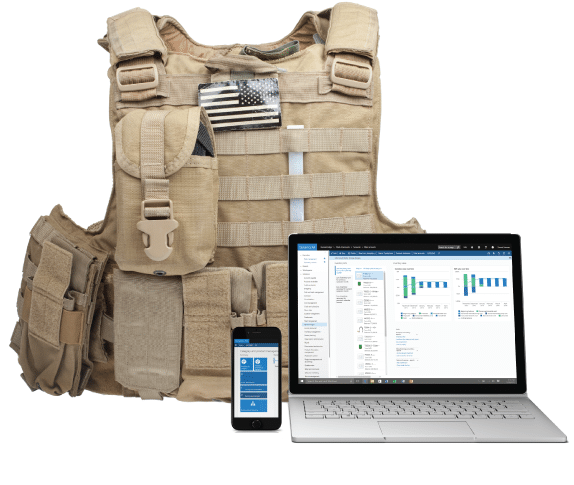 Stay on Top with Omnichannel Management
Enjoy enhanced multi-channel optimization like in-store pickup for online orders and embedded catalog and POS capabilities

Easily track seasonal financial performance across all channels in real time by operating in a single database

Gain visibility, eliminate duplication, and reduce errors with a seamless solution across wholesale, online, and retail operations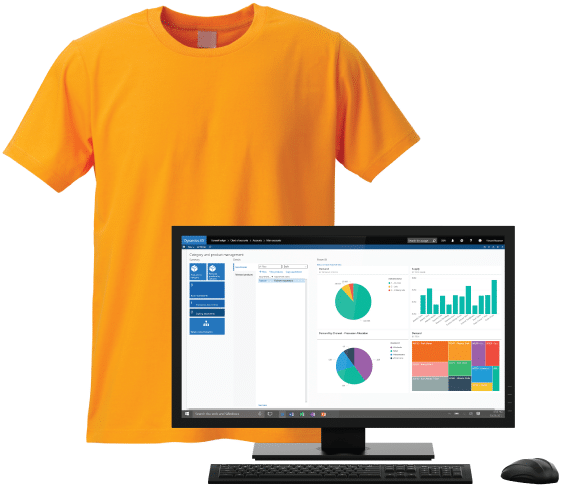 Get Smart with Business Intelligence
Use embedded BI to quickly uncover insights across ERP, CRM, POS, and third party data sources to maximize revenue across styles and brands

Mobilize access to information and business processes on any device, any time, embedding intelligence into everyday work to foster a data-driven culture

Gain visual insights to areas like planning, product life cycle, retail, and more with dashboards that have apparel-specific KPIs

Identify the next top sellers by leveraging the Microsoft Azure Machine learning tools and Power BI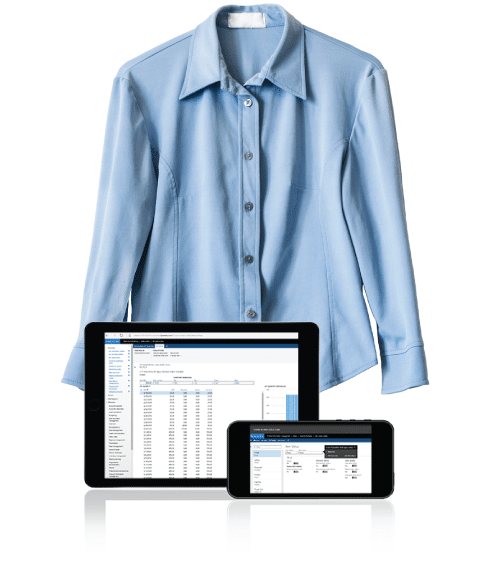 Win and Keep Customers with CRM
Make it easy for sales, marketing, and customer service to deliver delightful experiences

Engage customers, win sales, and build loyalty with complete, consistent views of customers

Manage opportunities, the sales process, and customer cases while stay connected as a team with Skype, Yammer, and OneNote integrations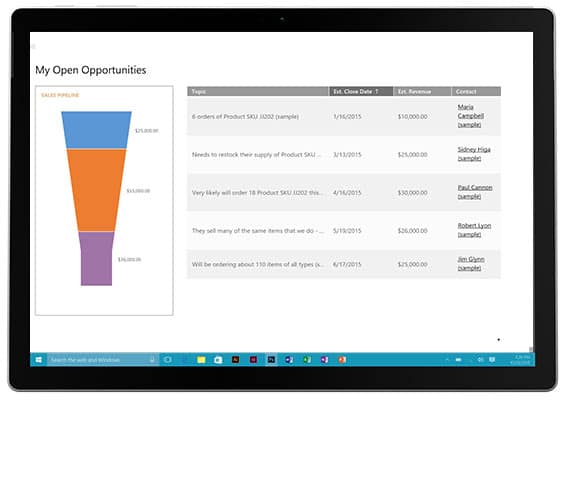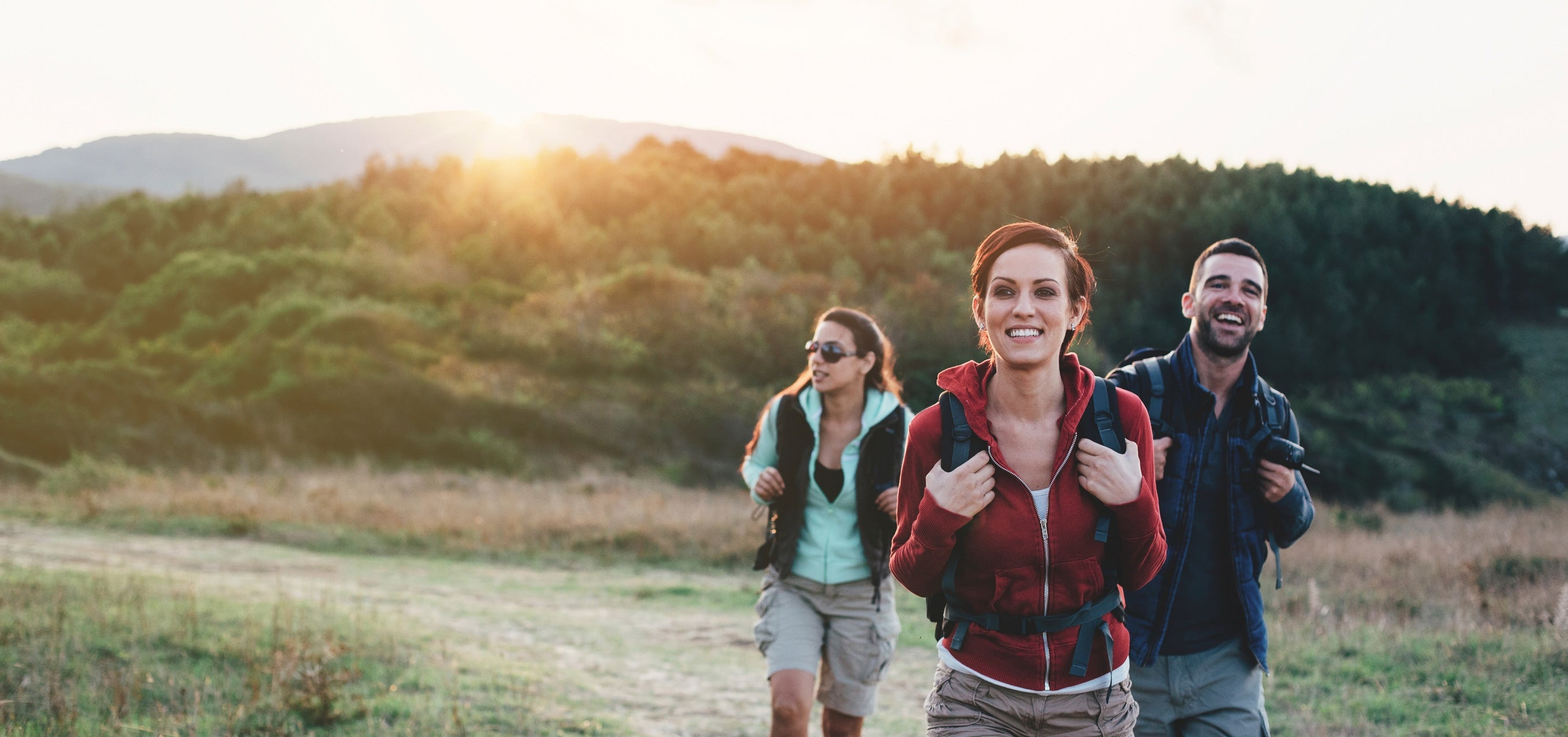 WHAT YOU GET
(THERE'S A LOT, BY THE WAY.)
Anybody can buy a suit off a rack, and that's just fine for your cousin's wedding. But when you need a suit to last you the next fifteen years, you go to a skilled tailor who knows the perfect fabric, cut, styling, and personal embellishments that will make you look and feel like a million bucks.
When you select Microsoft Dynamics 365 and Sunrise, you're not just getting apparel ERP software off the rack. You're receiving an unrivaled blend of supply chain and omnichannel inventory management experience, best practices, industry solutions, and global customer support. We can help you hit the ground running and with solutions that will help your apparel brand grow for a lifetime—an all-in-one platform for the future with CRM, SCM, WMS, POS, and BI included.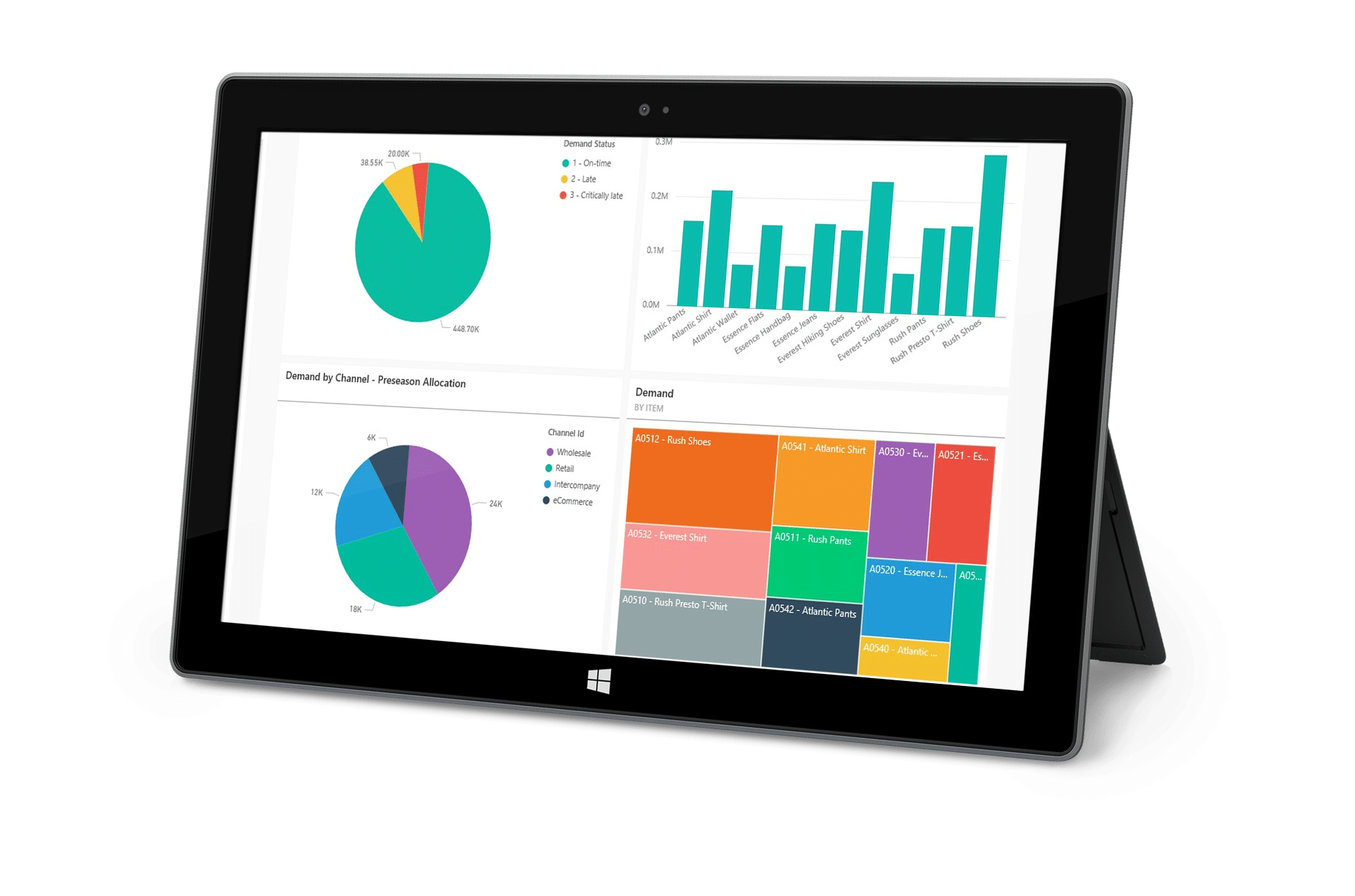 DO YOUR BRANDED PRODUCTS STRETCH BEYOND APPAREL?
If your branded products stretch beyond apparel or you have product expansion in mind, you might be interested to know that Sunrise also specializes in these key verticals:
READY TO SEE APPAREL ERP + CRM WITH MICROSOFT DYNAMICS 365?
Contact us today to schedule a quick chat about your project,
or sign up below to see a demo!