If you're looking for Microsoft business applications and cloud infrastructure to unlock new possibilities for your company, we can help! We go far beyond making technology work. We put our knowledge and experience to work for you and deliver more than just software solutions – we can help transform your organization to deliver future growth.
Sunrise is your one stop shop
Microsoft offers all the technology you need to run your business — and Sunrise is the full-service provider that can help you make the most of Microsoft's extensive platform. We are a leading implementation partner for Dynamics 365 — and our Sunrise 365 solutions provide essential industry extensions to ensure success. Plus, we can support you from strategy to deployment of the entire Microsoft platform, providing you a single point of contact for your cloud transformation and ongoing support. Since 2004, we have a proven track record for delivering stellar services with speed, quality, and industry best practices.
SPEED
Cutting-edge project management tools help you hit the ground running.
VALUE
Our industry experience and award-winning solutions save time and money.
QUALITY
Complete and customized solutions for your unique business needs.
RESULTS
Cloud-powered growth into new channels, products, and regions.
Implementation Services for Microsoft Cloud Solutions
Save time and go-live faster! Trust in the excellence of our unique, worldwide, consulting base — where every team member is experienced at implementing Microsoft solutions for consumer goods, manufacturing, and retail companies. You know the most cost-effective approach to implementing Microsoft Dynamics 365 is using as much of the base functionality as possible, minimizing customizations, and reducing fragile integrations. Based on over a decade of experience, we've carefully crafted Sunrise 365 to help you hit the ground running and provide a perfect industry fit — ensuring you get the most value out of your project for a lifetime.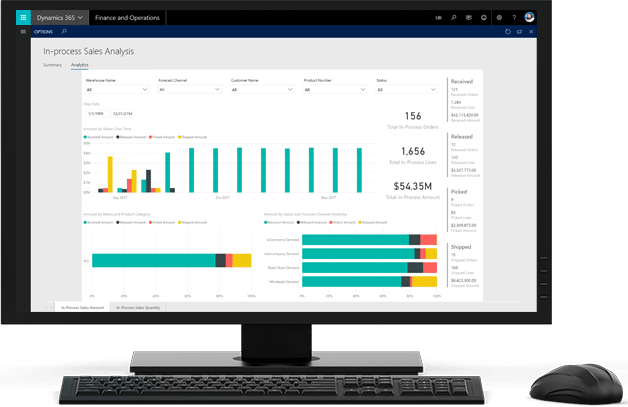 Upgrade to Dynamics 365
Still have an older version of Dynamics on-premise? It's time to upgrade to Dynamics 365 to mitigate the risks of on-premise and gain all the benefits of the cloud. And, if you're still on other legacy on-premise Microsoft technology (like SharePoint or Exchange), we can help you take advantage of the cost savings and business continuity benefits there too. As one of the early adopters of Microsoft Azure and the cloud-based business applications, we are experts who can help you experience a smoother cloud transformation. No other cloud platform offers as much control and flexibility as Microsoft, and Sunrise has the experience, expertise, and solutions necessary to help ensure success.
Quality Custom Development Services
When your project requires customizations, you can access our most technical resources and team of engineers based in China. Sunrise Asia is a Microsoft-certified development center that offers custom development services for all of our implementation projects. Rest assured that we can tackle any custom programming or system integration challenge you might require, all while providing offshore affordability with onshore quality and oversight.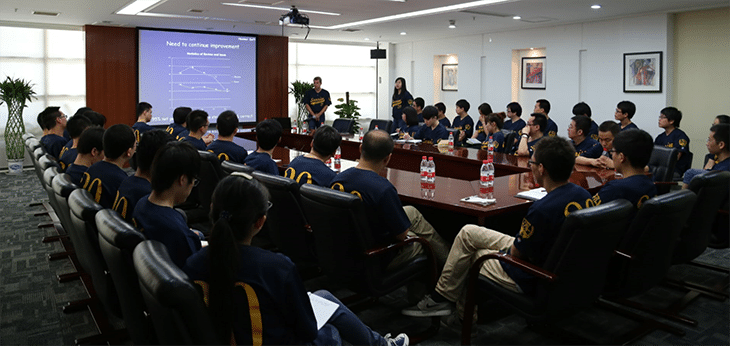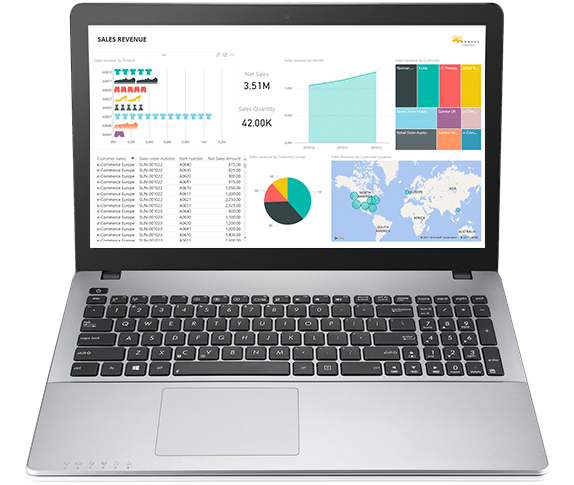 Business Intelligence
Power BI is the leading self-service enterprise business intelligence tool on the market. In fact, 95 percent of Fortune 500 companies use it. But it doesn't stop there. Microsoft leads the world in artificial intelligence, analytics, and low-code/no-code integration solutions. By leveraging all that Microsoft has to offer, you can connect fragmented data and get to one version of the truth, faster. We can help you embed business intelligence, IoT, the Power Platform, (you name it), into every project. Plus, it's all baked into our Sunrise 365 solutions — like dashboards with the KPIs you care about most, so you can focus on insights over busy work.
Training and Support for Project Success
Maximize your investment! To get the most out of your Microsoft cloud solutions, we'll ensure your users get the training they need (every step of the way and especially before go-live) — and provide support long after. Sunrise's unique implementation methodology exposes users to Dynamics 365 early and often, increasing adoption and acceptance. And, we can act as an extension of your IT team, providing pay-as-you-go support for various needs, and additional services to make sure your future continuous cloud updates go smoothly.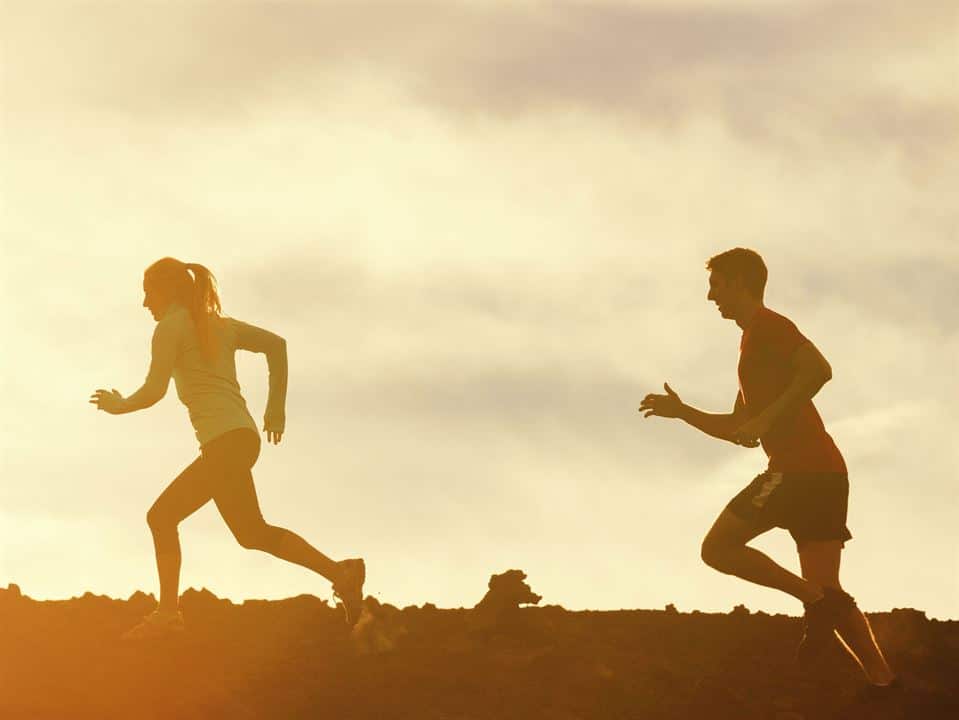 START YOUR JOURNEY WITH SUNRISE TODAY
 Whether you're exploring your options for new business platforms, or ready to get started, we are trusted business partners for some of the world's most well-known brands. With over 25 years of experience with the Microsoft stack, we can help you understand all the capabilities Microsoft has to offer.