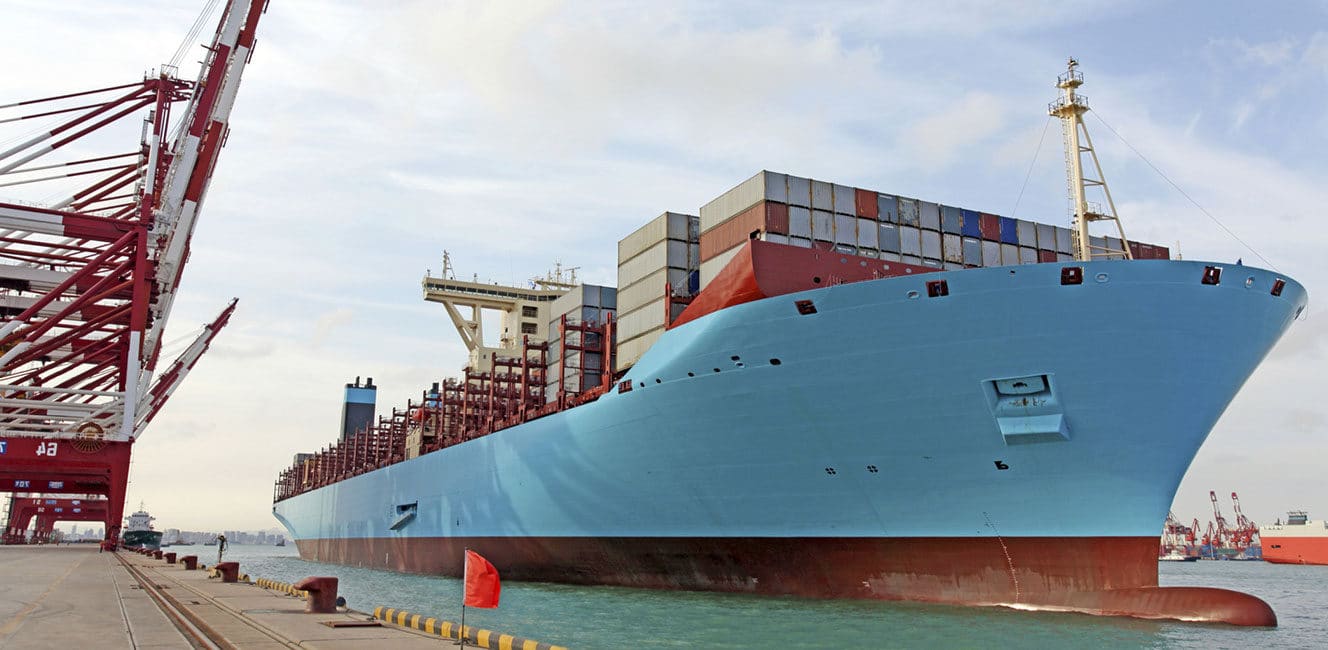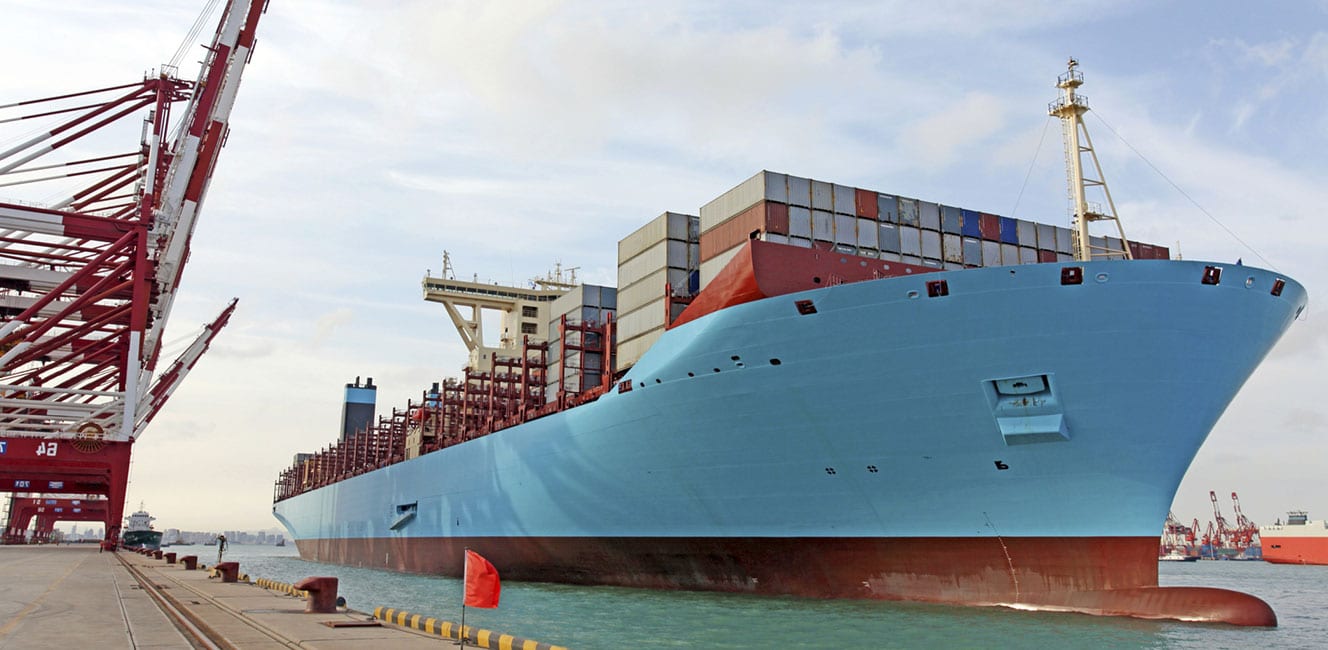 We don't have a crystal ball to tell you the future of your business. But we can tell you that your shipment of crystal rhinestones is going to be late, plus which customers, channels, and orders are most in need of immediate attention—and which stores need replenishment.
That's the power of Sunrise 365® Supply Chain and Retail, a best practice solution for Microsoft Dynamics 365 based on nearly 30 years of implementations and analysis that augments planning, inventory, and logistic processes.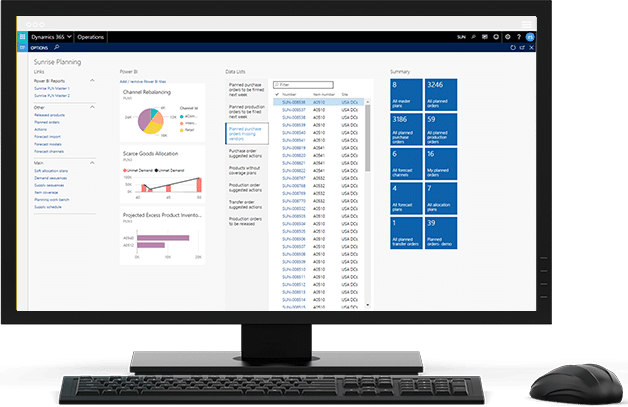 Brands Don't Compete. Supply Chains Compete.
Building a Competitive Advantage with Control and Visibility in Dynamics 365
In a perfect world, your goods would get from point A to point B and beyond without a hitch, leading to happy customers and happy bottom lines. Alas, we don't live in a perfect world, which is why we created this exclusive solution. Dynamics 365 can already handle the global complexities of your industry like a pro, but when deployed with Sunrise 365®, you get the added bonus of advanced forecast netting, omni-channel inventory optimization, soft allocation, and embedded supply chain business intelligence. These tools let you spot issues in the supply chain early, so you can resolve them before they materialize.
PLAN
Plan and purchase more efficiently with less worry about excess inventory.
ANALYZE
Analyze supply and demand risks to confidently convert inventory to cash.
FULFILL
Fulfill orders quickly, simply,
and efficiently.
Sunrise 365® enhances the core features of Microsoft Dynamics 365, and with these features combined, you'll have a best practice solution for supply chain modeling and analysis. With Sunrise 365®, you can:
Plan with less worry about excess inventory
Purchase more efficiently and ensure cyclical supply requirements
Produce, procure, and sell the desired goods at the optimal customer delivery timeframe
Holistically identify inventory requirements and planning adjustments
Optimize sales while satisfying priority customers and reducing excess supply
Analyze supply and demand risks to confidently convert inventory to cash
Intelligently stock stores based on retail performance, seasonal requirements, and aggregate supply
Fulfill orders quickly and efficiently
Pre-season and In-season Planning
Integrate Microsoft Dynamics 365 with the forecast tool of your choice to aid in the MRP process. Our solution also supports bulk order pre-season demand that serves as a bridge between channel-level forecasts and the actual customer orders.
Easily integrate with the forecasting tool of your choice to maximize existing investments
Improve pre-season and in-season planning to support the MRP process
Accurately state pre-season demand by combining forecasts with bulk order capabilities
Operational Execution
Quick inventory turnover requires flawless operational execution. The automated order release process ensures this expectation is met with configurable order prioritization and release criteria based on order completion percentages and ship date windows.
Avoid overstating demand with advanced forecast netting and bulk order drawdown

Aid planners in the MRP process with an intuitive planning workbench

Prioritize order release by customer, channel, and order type, as well as other criteria such as order completion percentages and ship date windows

Gain precise control over supply chain behavior at the style, color, and size level

Simplify transaction management, product management, and industry compliance with color/size matrices and NRF codes
Supply Chain Analysis
Combat shortages, missed delivery dates, late supply post-season overages with a bird's eye view of your supply chain. Built-in dashboards and powerful soft allocation features help you gain early insight into common supply chain challenges days, weeks, and even months in advance.
Achieve real-time supply chain visibility with built-in dashboards
Spot potential problems before they materialize with soft allocation and 'what if' scenarios
Make smarter purchase and production decisions and minimize inventory overages/shortages
Demand Forecasting
Integrate with the third party forecasting tool of your choice. Sunrise 365® enhances the base MRP and forecast planning functions with Advanced Forecast Netting. You can consider seasonal and channel-specific requirements to prevent overstating demand, resulting in greater fulfillment capability and less excess inventory.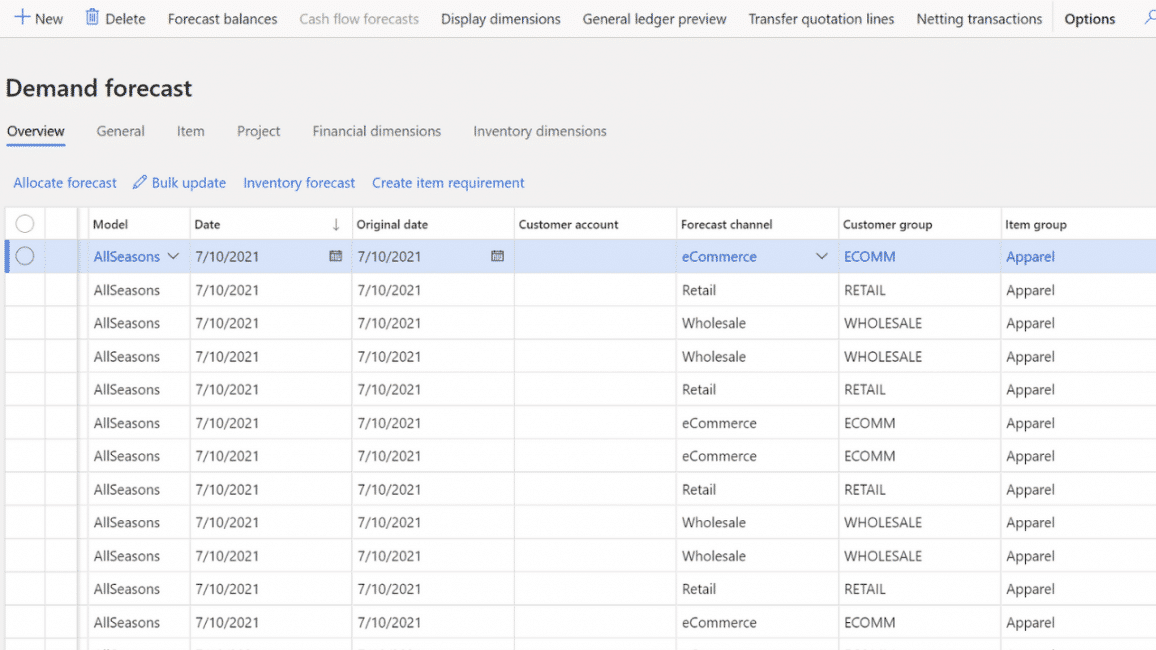 Bulk Order Management
It's typical for an organization's customers to provide bulk order quantities that represent their planned purchases throughout a season. Sunrise 365® Supply Chain includes Bulk Order Management functionality that allows for simple bulk order creation, maintenance, and consumption.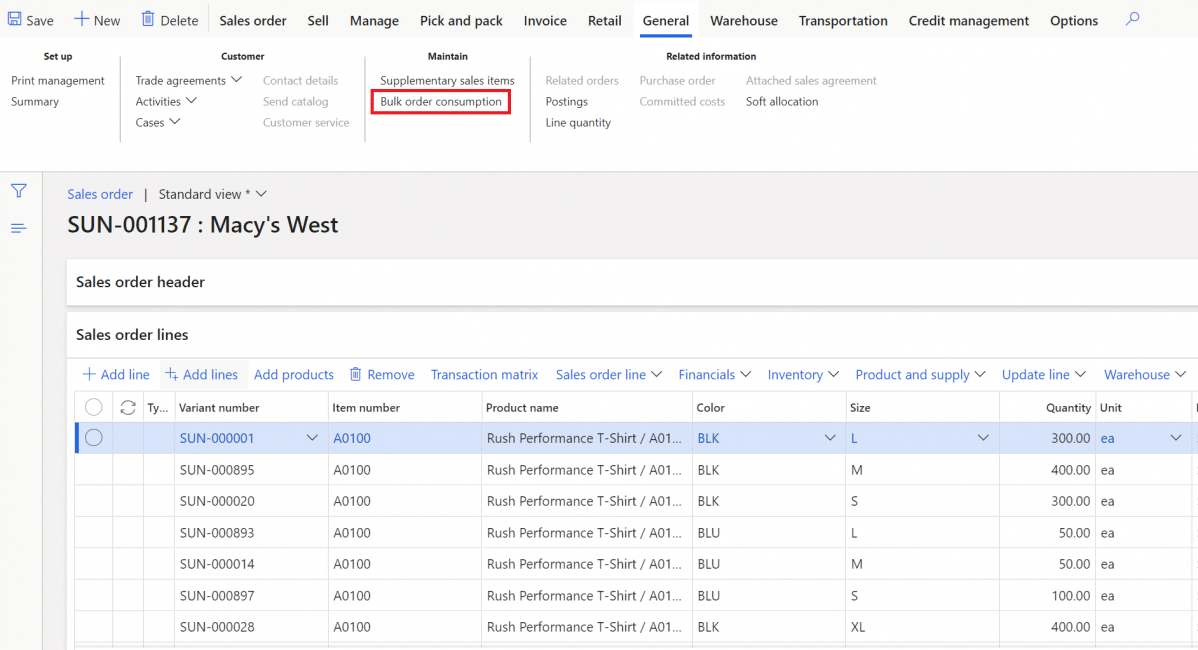 Aggregate Purchase Orders
Easily split distribution of goods from a single purchase order across business units, channels, or locations. Sunrise 365® Aggregate Purchase Orders allow yearly or seasonal purchases to be managed centrally, and later allocate and split out inbound supply closer to the corresponding demand date.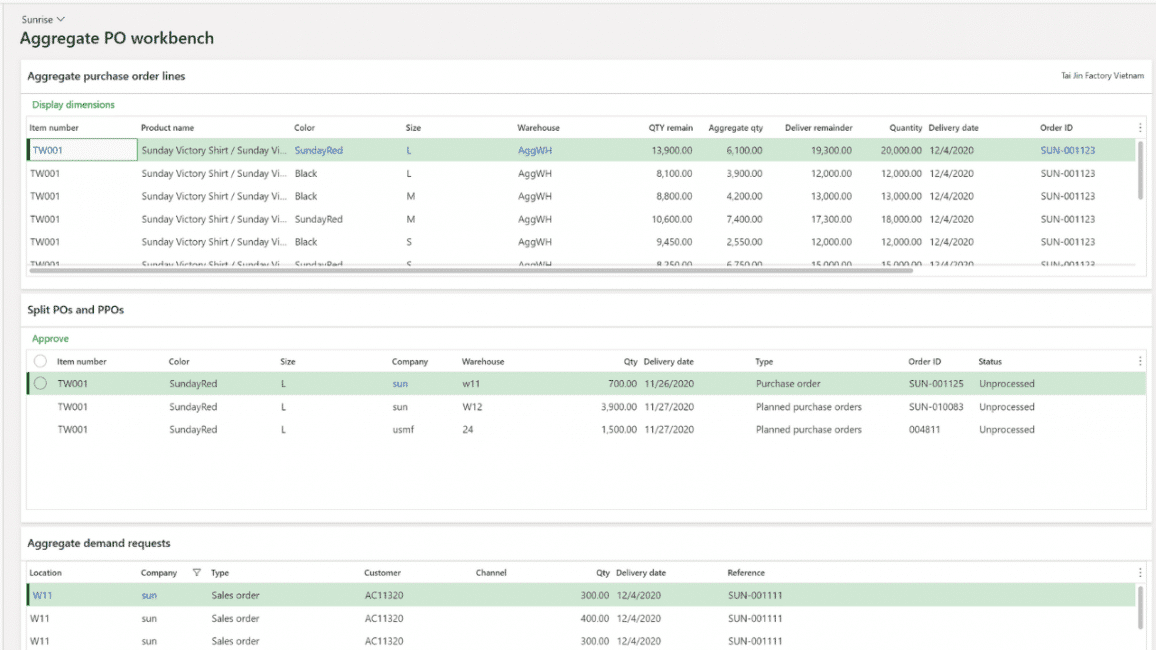 Master Planning Workbench
Master planning in Dynamics 365 is already pretty awesome – and it's even better with Sunrise 365®. Planners can traverse the product hierarchy in the Master Planning Workbench, while filtering by vendor, planner, and product attributes to more easily identify products that require attention.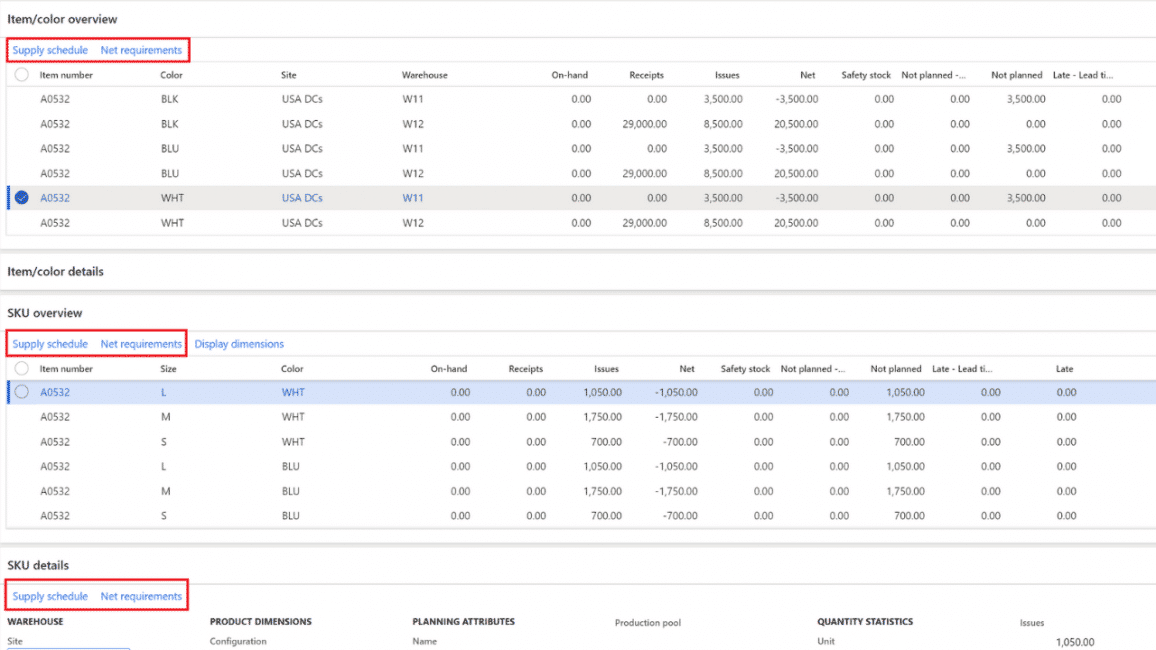 Soft Allocation
Soft Allocation, coupled with the Planning Workbench, helps you optimize supply and distribution by pegging open supply to open demand with configurable prioritization rules. The included visuals and reporting enable proactive and efficient management of the supply chain.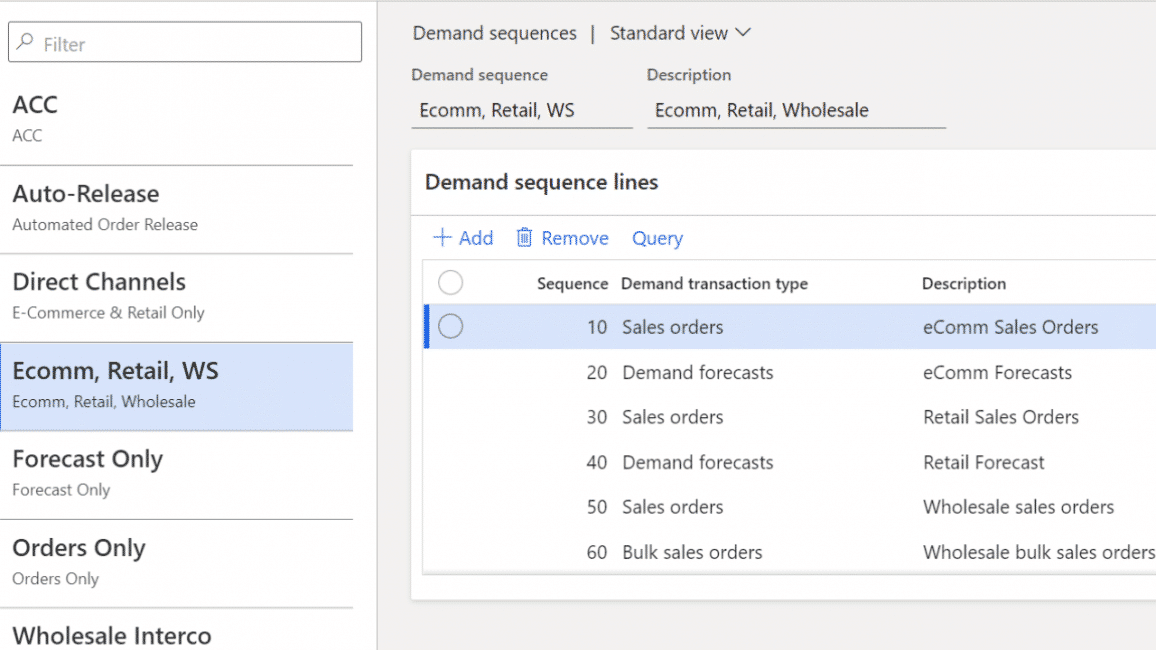 Retail Replenishment
Manage complex retail store replenishment without deploying expensive third party tools. Sunrise 365® Retail Replenishment can help you maintain the correct inventory levels within each store location for optimal sales revenue and reduced inventory inefficiencies.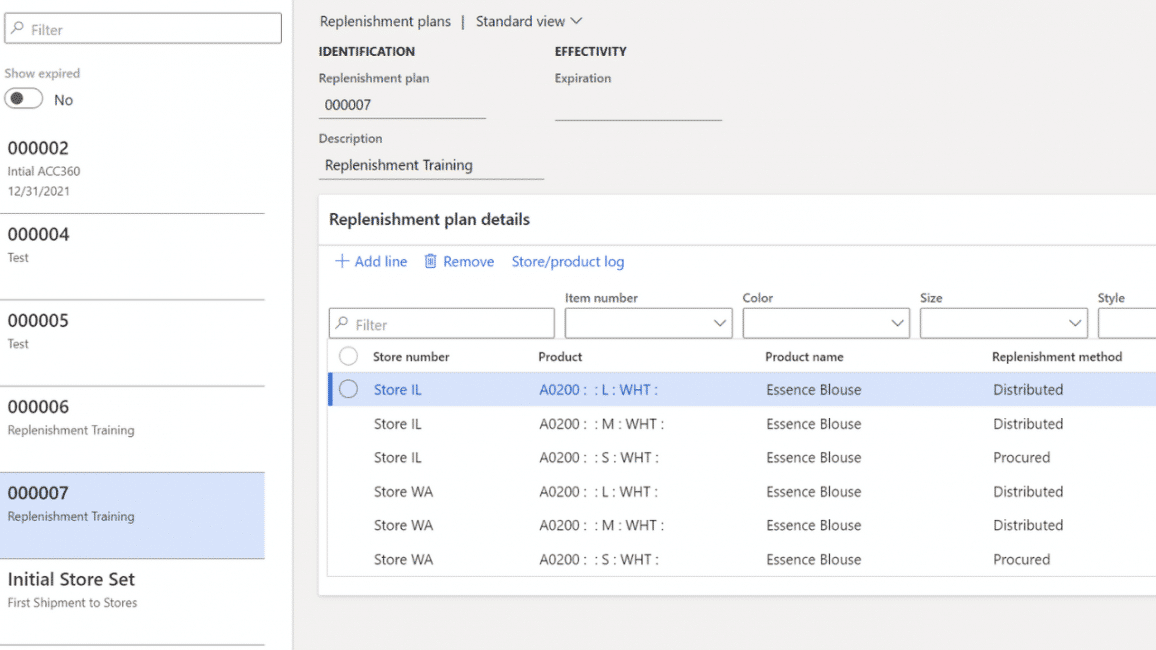 Risk Assessment
Mitigate the potential impact of risk to inventory, customers, and cashflow by evaluating the reliability of demand and supply sources. Assign risk profiles to customers, vendors, and products to monitor exposure points. You can optionally apply these risk profiles to soft allocation analysis too.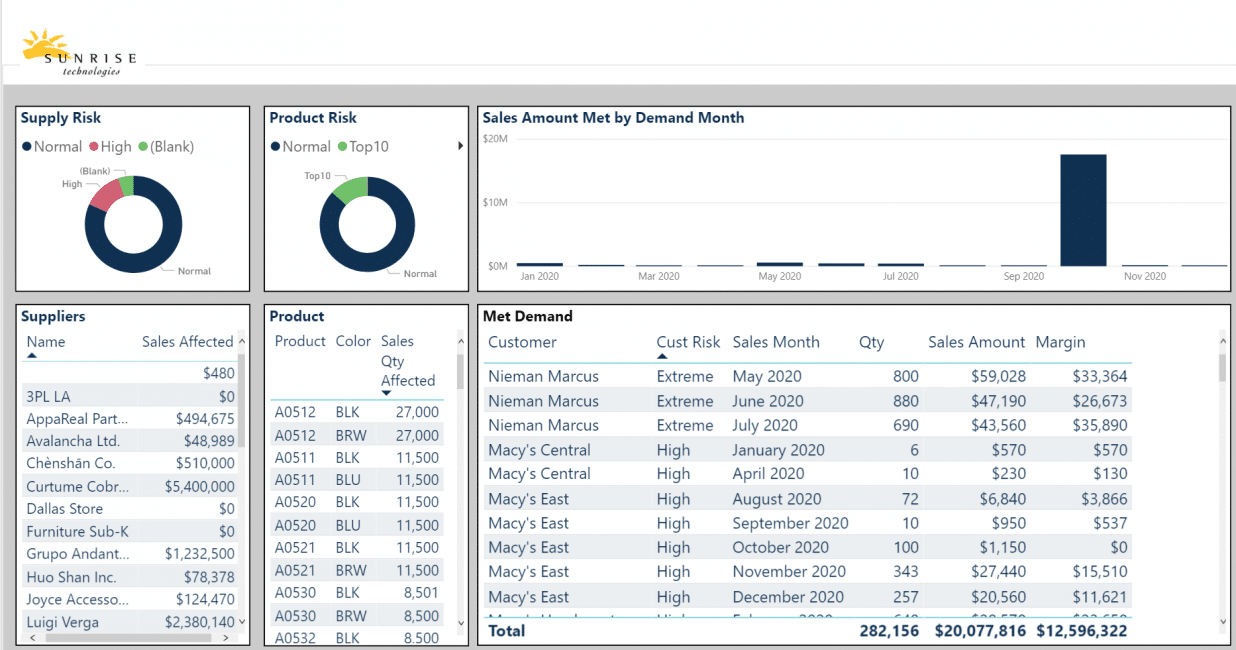 Automated Order Release
Sunrise 365® Automated Order Release alleviates manual fulfillment decisions when demand exceeds supply to help process shipments as quickly as possible. Open orders are considered against configurable prioritization and threshold settings to most efficiently satisfy customer fulfillment requirements.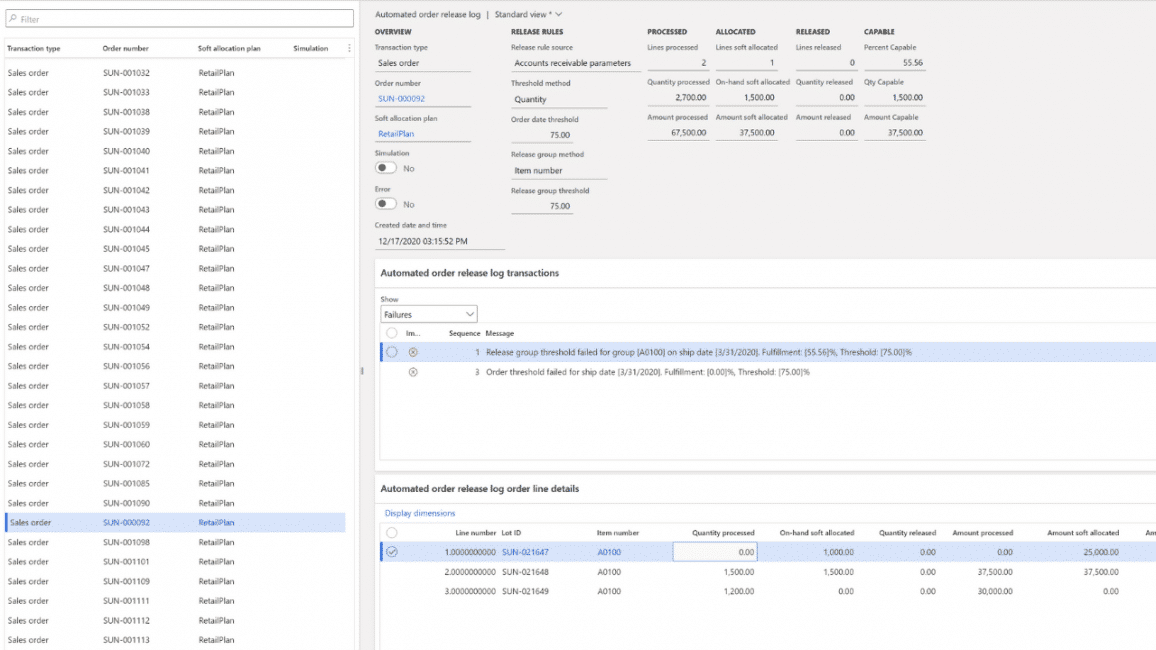 MAKE BETTER SUPPLY CHAIN DECISIONS
With Microsoft Power BI embedded in Dynamics 365, it makes it easier than ever to spot trends and issues that need attention. Rather than starting with a blank slate, Sunrise 365 includes the necessary reports and dashboards that will give you a new view on your supply chain.
Soft Allocation
What's the status of your demand based on the supply to which it is pegged? Identify unmet, late, and critically late issues to resolve quickly.
Projected Inventory
What SKUs will have excess inventory or shortages? Take the guesswork out of the equations and improve your ability to project inventory levels.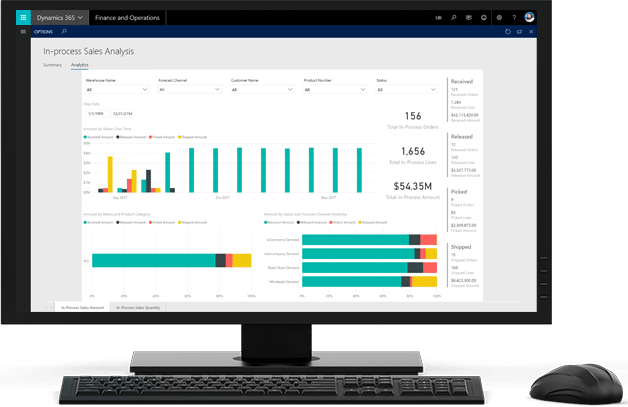 Supply Chains Are Our Sweet Spot
Sunrise Technologies started out in 1994 as a consulting firm that helped brands optimize their supply chains with technology — and we're still doing that today! Where other systems and implementation teams may see a complex supply chain as a significant hurdle, we recognize that complexity comes along with operating in a multi-product, multi-channel, global marketplace. And while Microsoft Dynamics 365 has amazing supply chain functionality out of the box, we've used our 20+ years of experience to take things to an entirely new level.
Sunrise 365® is in Microsoft AppSource
Sunrise is ahead of the curve. We are a Microsoft Cloud Solution Provider offering consumer brands, manufacturers, and retailers a one-stop-shop for Microsoft cloud solutions. We were among the first partners to gain momentum towards the Microsoft's cloud. Sunrise 365® industry software and services make it easier to deploy and support Dynamics 365 with built-in intelligence for multi-national, multi-channel companies with complex supply chain operations. You'll see us continue to make investments in delivering cloud-ready Microsoft Certified industry solutions.
Brochure, Fact Sheet, PDF
Brochure, Fact Sheet, PDF
WE KNOW A THING OR TWO ABOUT YOUR INDUSTRY
As an award-winning Microsoft Dynamics 365 Consumer Goods and Retail Partner, we know what it takes to make sure you get to the end of your project with results that far exceed your expectations.
ONE MORE THING...
Giving your supply chain a competitive edge isn't the only thing we can do. Check out our other exclusive solutions.