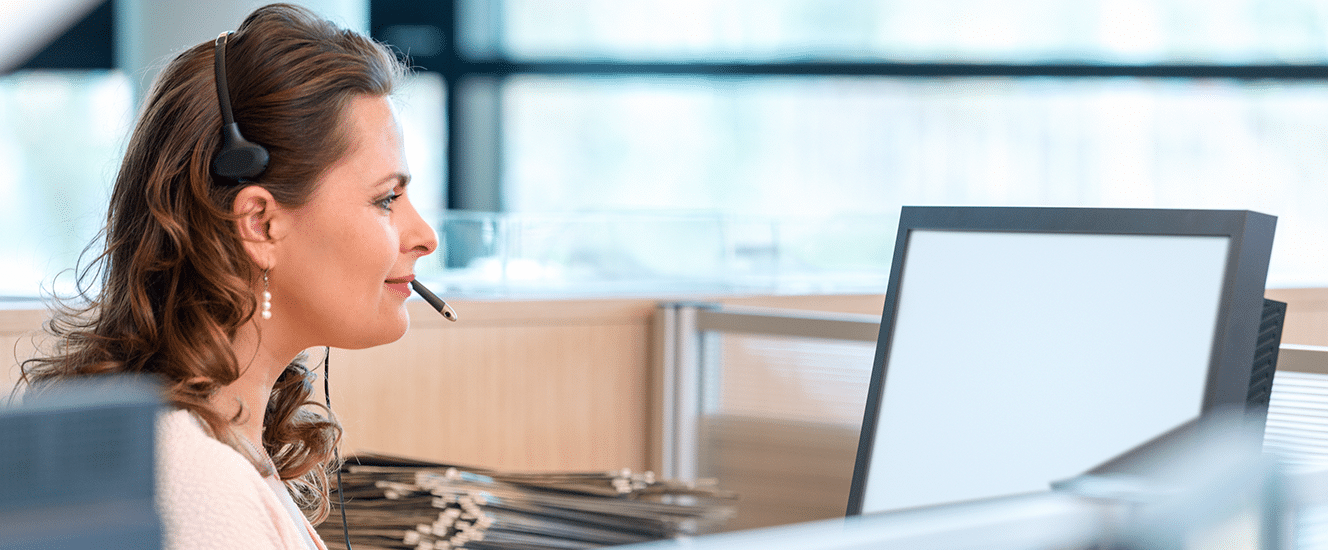 MARKETING
Deliver personalized experiences and turn prospects into customers
Provide quality customer service
Over product and price, customer experience is a top differentiator. When you can resolve customer issues quickly, you boost brand loyalty and set your company apart from the competition. Microsoft Dynamics 365 Customer Service helps you engage customers, empower agents, and find new ways to add value.
Give agents dashboards to personalize every interaction
Provide predictive care to resolve issues proactively
Guide agents to the best decisions with AI driven insights
Gather customer feedback with post interaction surveys
Omni-channel agent and customer experience
Optimize and empower field service
When keeping your customer happy involves going on site to install, support, or maintain your products, it is critical that your field workforce is empowered to resolve cases faster. Microsoft Dynamics 365 Field Service helps you unlock valuable efficiencies, accelerating response time and increasing customer satisfaction.
Put the customer first, from self-service request and proactive work order scheduling
Help field employees provide productive responses that ensure customer satisfaction
Improve profitability by optimizing schedules and remote troubleshooting
Provide real-time status updates for work orders to field service employees and customers
Extend with Azure IoT Sensors, Power Apps, and more
Boost sales with seller agility
Building strong relationships within your target business accounts is the key to growth. Microsoft Dynamics 365 Sales gives your sellers the tools they need to maximize productivity, nurture relationships, and close deals faster with industry leading sales force automation and contextual insights.
Streamline workflows and shorten sales cycles
Facilitate customer-centric conversations
Modernize relationship nurturing with LinkedIn social selling
Mobile apps work with and without connectivity
Gain efficiencies in communication and collaboration with Office 365 integrations
Connected marketing automation
Turn prospects into customers and build long term loyalty with automated marketing experiences throughout the buyer journey. Microsoft Dynamics 365 Marketing helps you orchestrate interactive customer journeys that send the right message at the right time, and closes the loop with actionable insights.
Build automated customer and buyer journeys with email marketing
Plan and promote sales events
Create interactive online forms
Score leads and hand off to sales at the right time
Collaborate with sales and measure marketing ROI
MICROSOFT DYNAMICS 365 CUSTOMER ENGAGEMENT FEATURES
Omni-channel support
AI-driven insights
Case management
Knowledge base
Support forums
Activity tracking
Chat bots
Self-service
Agent routing
Case dashboards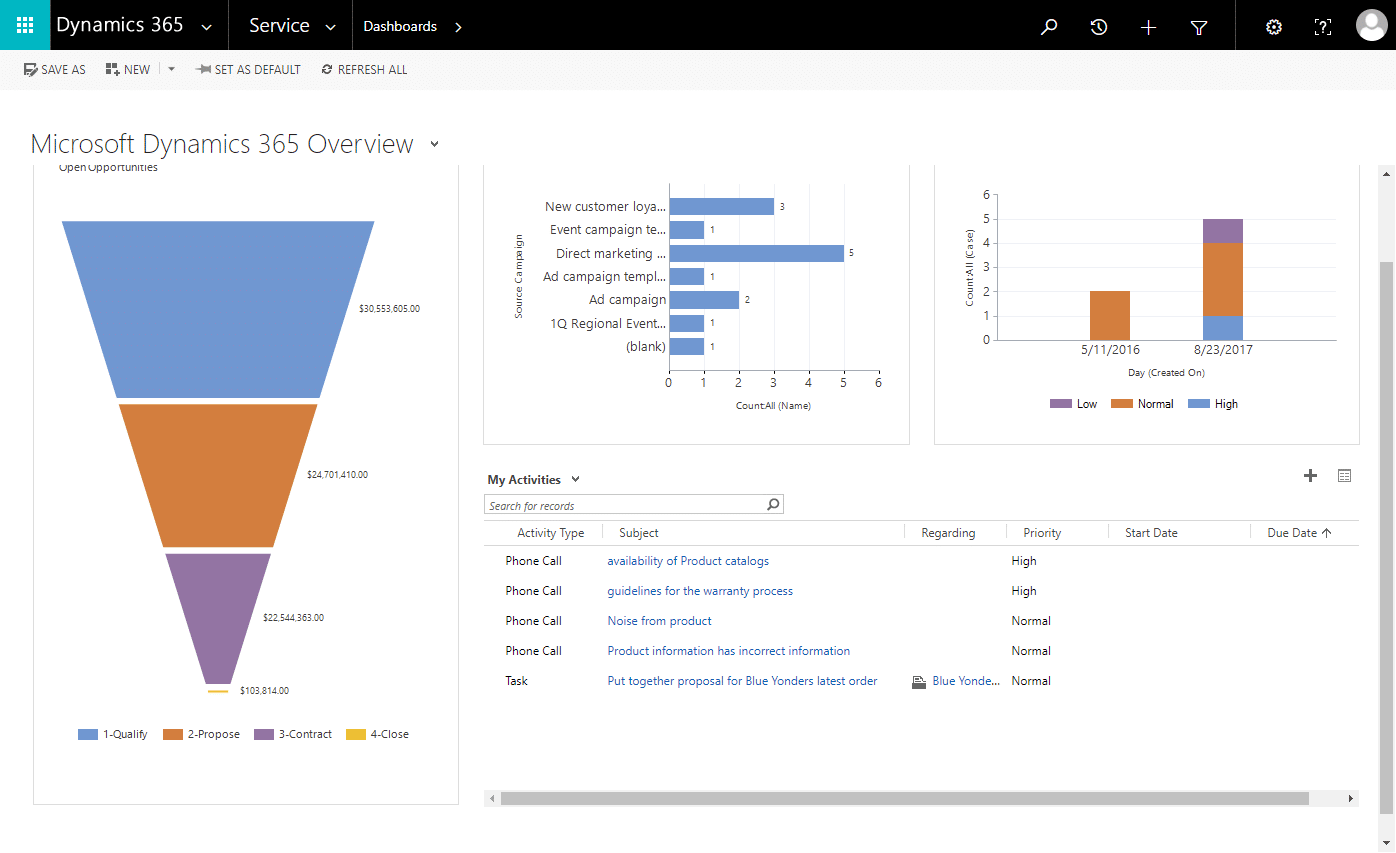 - Microsoft Dynamics 365 Customer Service
Scheduling assistant
Role-based dashboards
Push notifications
Work order management
Offline mode
Self-service scheduling
Post service surveys
Mobile ready
Extend with PowerApps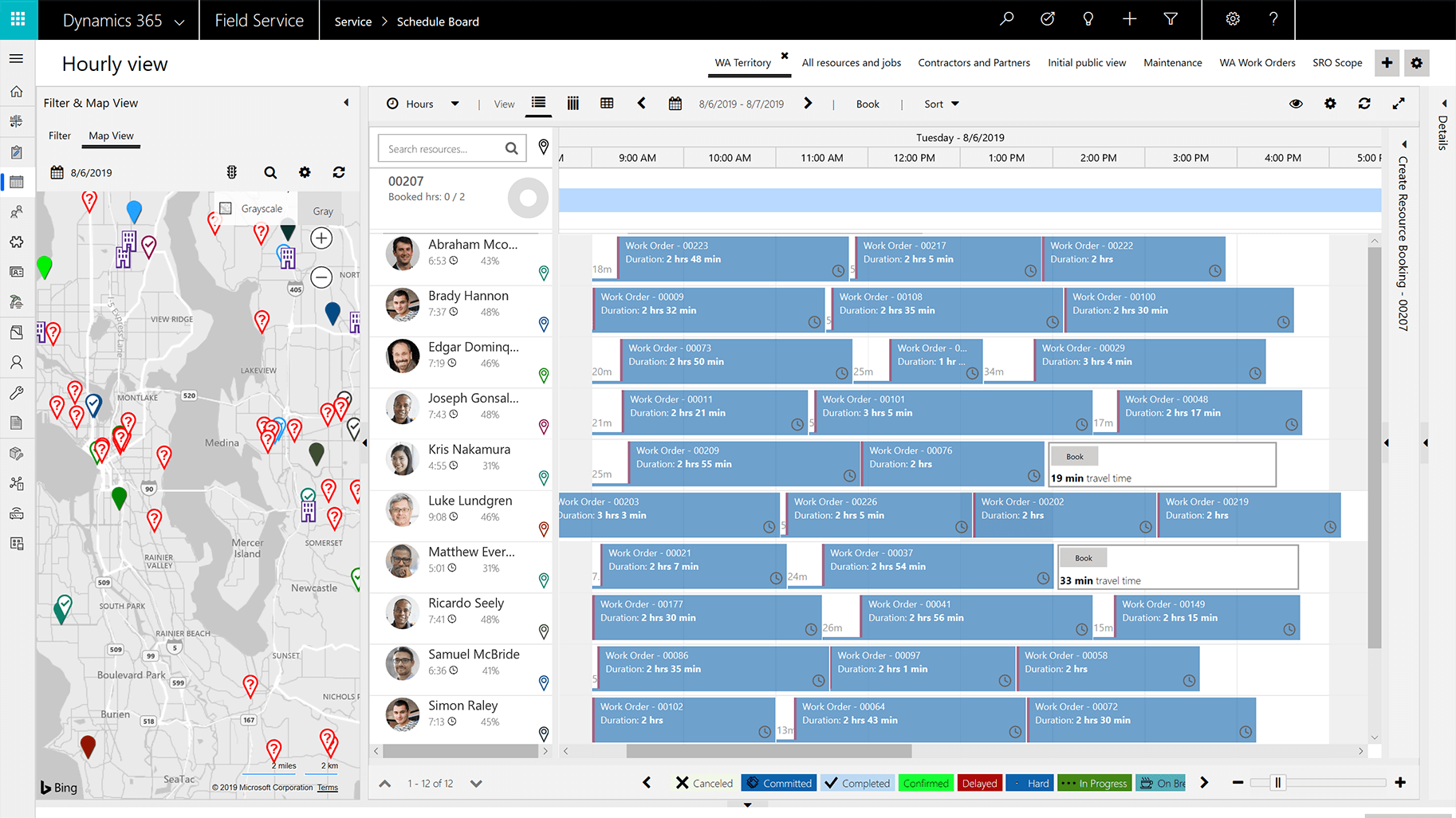 - Microsoft Dynamics 365 Field Service 
Quotes and opportunities
Lead and contact management
Account management
Goal management
Pipeline analysis
Activity tracking
Configurable workflows
Playbook templates
Office 365 integration
Add LinkedIn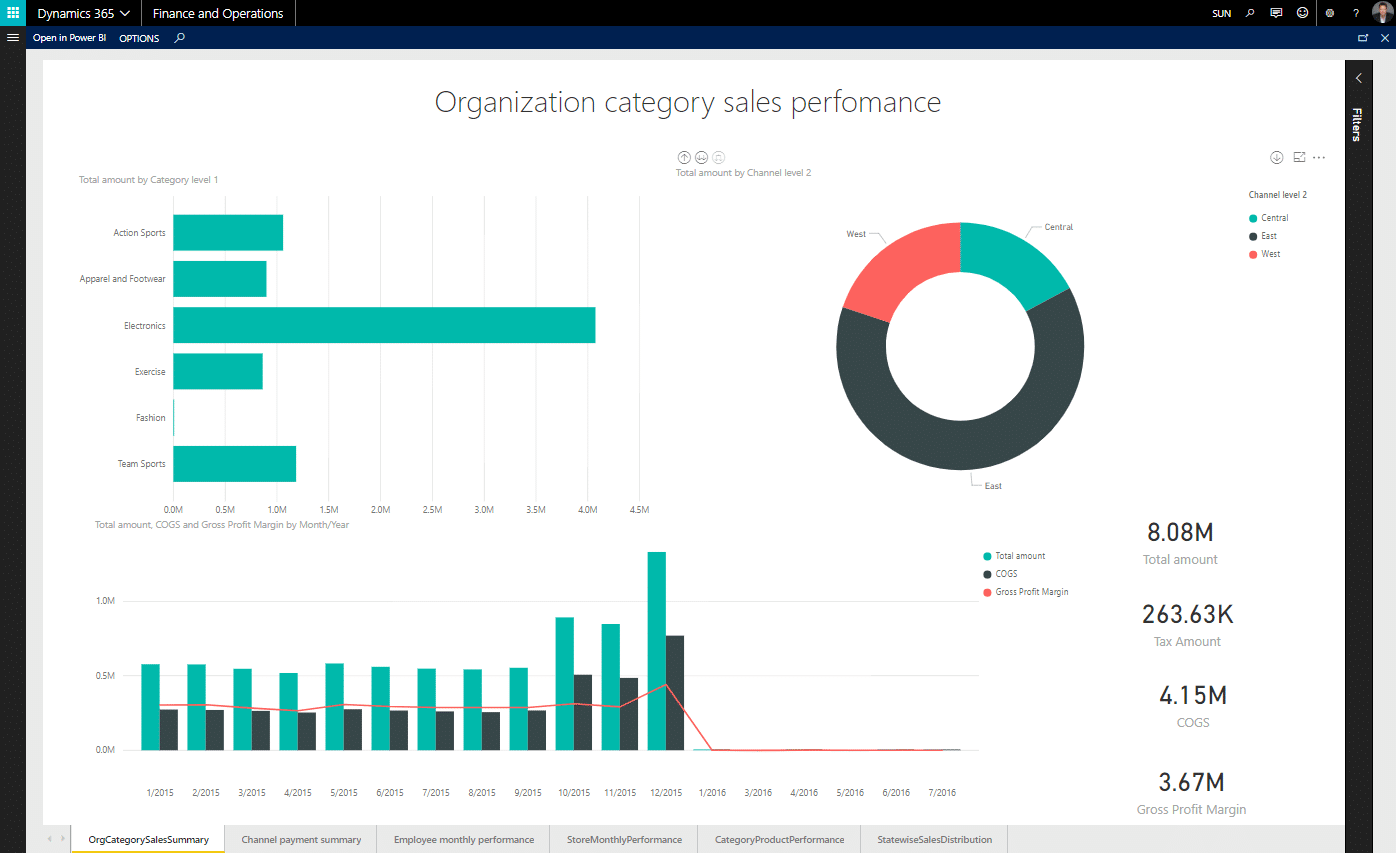 - Microsoft Dynamics 365 Sales
Email designer
A/B testing
Customer journey designer
Triggers and actions
Lead scoring
Interaction insights
Segment management
ROI dashboards
Web forms
Surveys
Office 365 integration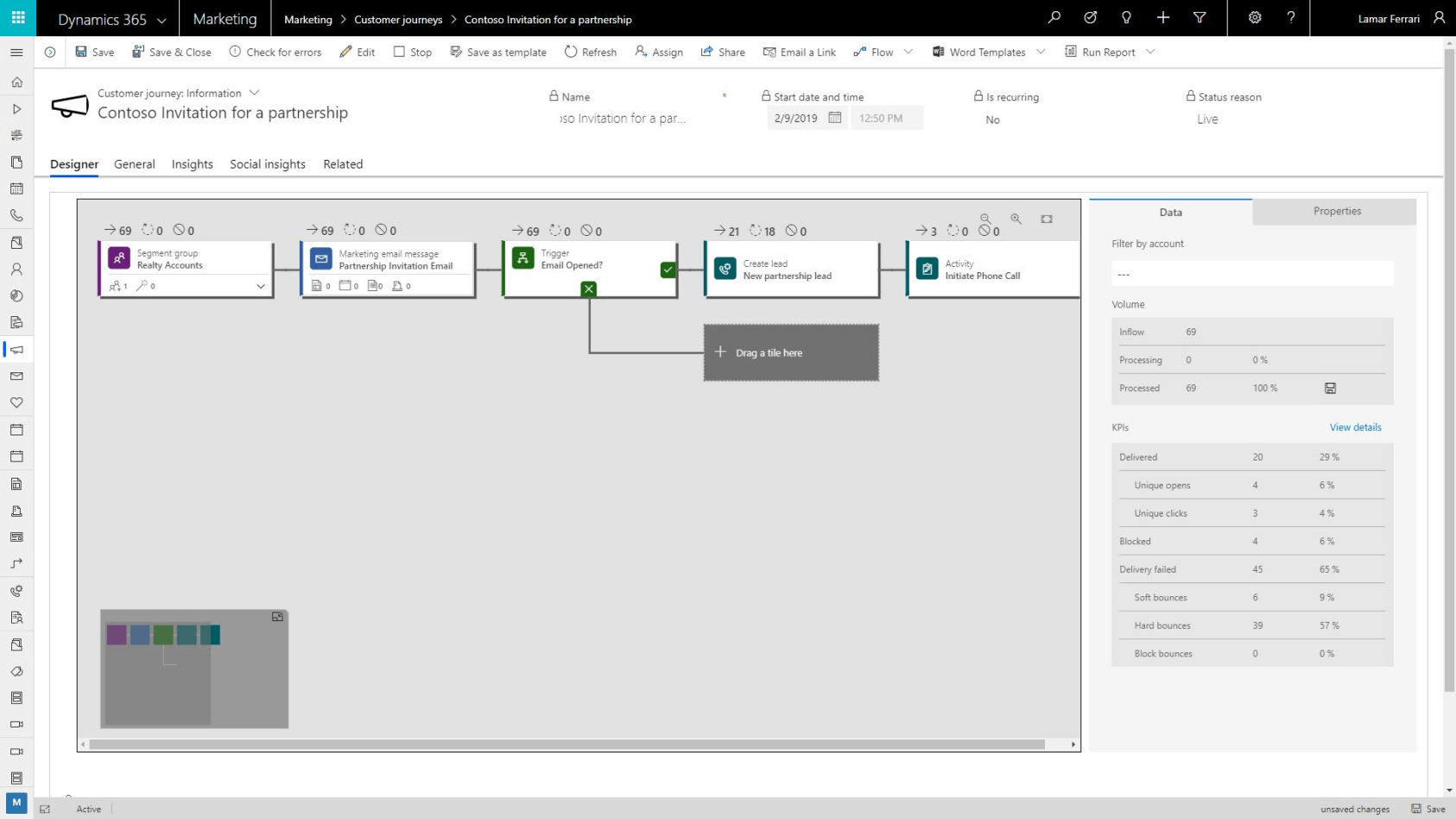 - Microsoft Dynamics 365 Marketing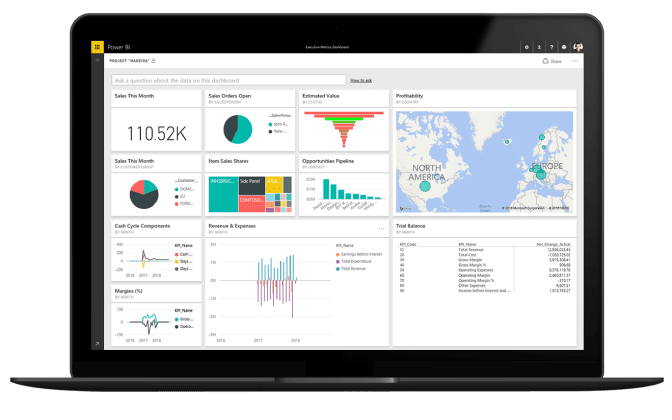 Embedded Intelligence and Insights
Dynamics 365 is really smart and extensible. Power BI is natively embedded so you can better achieve your business goals with predictive insights, prescriptive advice, and actionable next steps. You'll find out what happened, why it happened, what will happen, and even suggestions about what to do. These incredibly awesome business intelligence capabilities are built across all applications in Dynamics 365 and can easily tap into the Power Platform and Artificial Intelligence.
Better Together
When you combine the Microsoft Graph with Dynamics 365 and LinkedIn (with millions of users and tight integrations to the Microsoft platform), sales and service teams gain a unique advantage that drives more personalized experiences and revenue. And the Microsoft Research group's work on award-winning innovation is unmatched by an other vendor, and includes the latest advances in Artificial Intelligence. Microsoft is rated a leader across business applications, security, and cloud platform technology.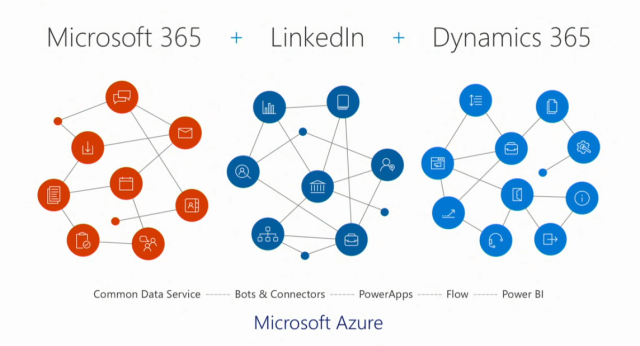 THREE REASONS TO DEPLOY MICROSOFT DYNAMICS 365 CRM
Only 4% of companies can solve a customer inquiry using a single application. With a unified platform like Microsoft Dynamics 365, you can rapidly deliver satisfaction with every interaction.