Fragmented customer data makes it painful for companies to keep up with their customers' demand for personalized experiences. Transform into a customer-centric organization and achieve true digital transformation with Dynamics 365 Customer Insights.
Dynamics 365 Customer Insights is a customer data platform (CDP) that can help you achieve a holistic view of customers, enriched with artificial intelligence. With connected data, you can unlock the insights required to deliver personalized experiences and take proactive action across marketing, sales, and service. Plus, you can use it with Dynamics 365 or as a standalone solution.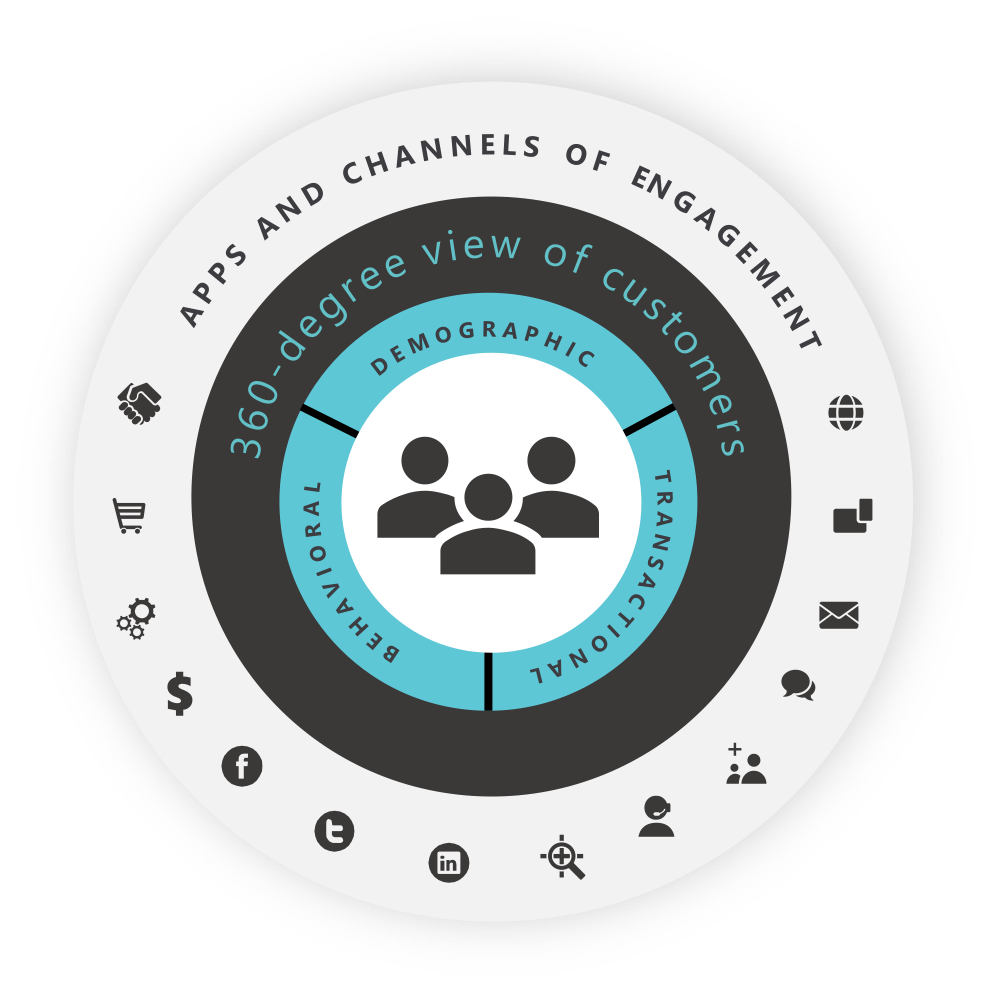 Unify customer data fast
At the heart of every brand is a burning ambition to see a 360-degree view of their customers and leverage data to power delightful experiences (in fact, we've found this is what drives most companies to look for a new ERP.) But what's great about Dynamics 365 Customer Insights is that it works with any system. It provides companies the freedom to quickly unify your customer data and use it to power channel experiences or line of business reports and mobile apps. You can get to a proof of concept and implement a full solution in a matter of weeks, not months.
Gain 360-degree customer insights
Bring together all of your data to achieve a complete picture of your customer. In addition to history and interactions with your brand, you can enrich your customer entities with audience intelligence from the Microsoft Graph. With recommendations based on AI and machine learning, you can uncover insights and make incredibly important, customer-centric decisions.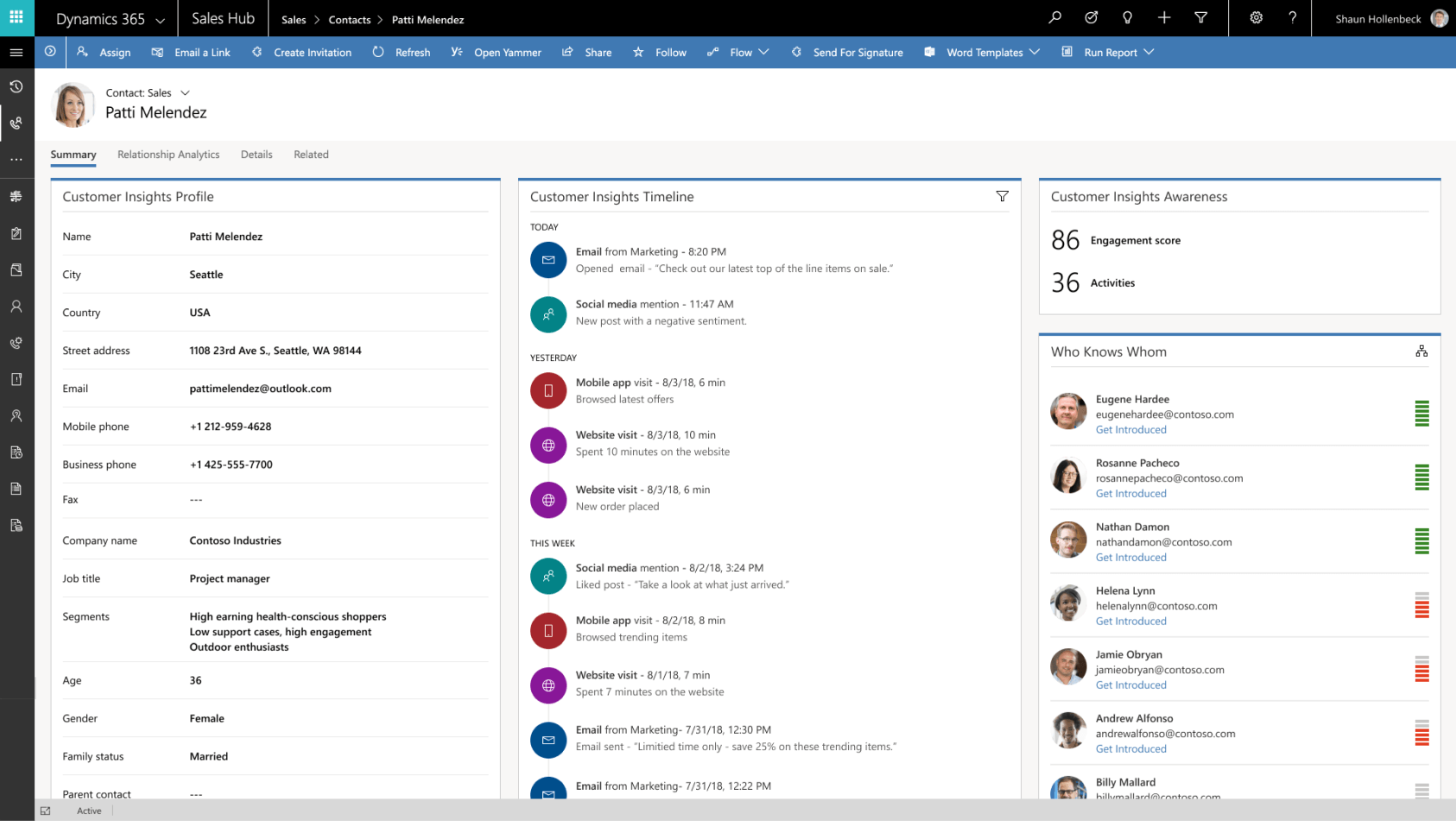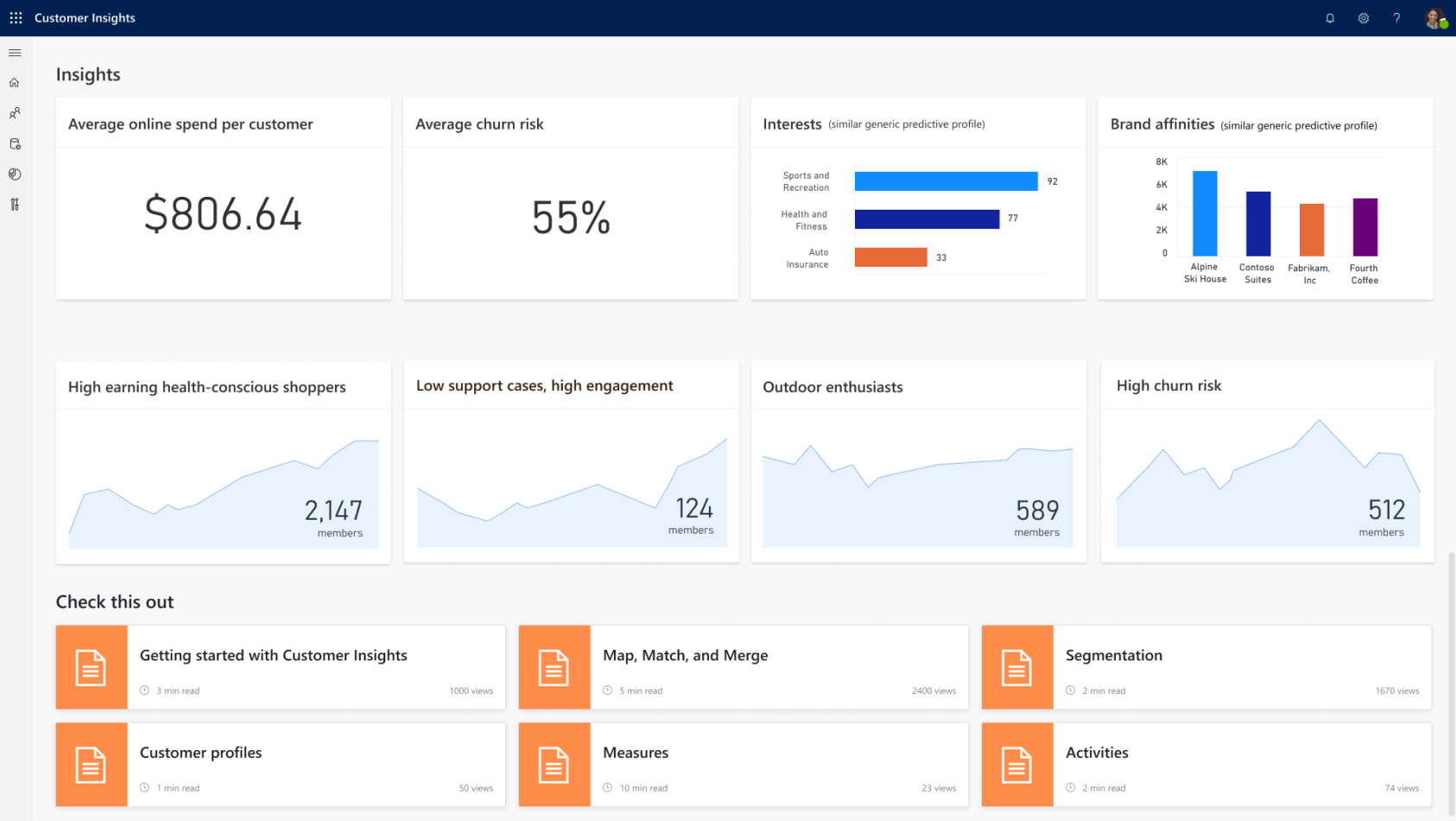 Take action from AI and machine learning
Rather than spending weeks figuring out how to predict churn, save time with machine learning templates for common scenarios. Discover new audience segments with AI-driven recommendations, decision analysis, and next best actions. Then leverage those insights to create tailored, in-the-moment experiences or extend the solution for your needs.
Invest in Microsoft with confidence
This self-service Azure-based customer data platform was designed to shorten your time to value with insights and AI. Intuitive, guided experiences with auto-suggest and templates help you get started quickly. And with the wider portfolio of Microsoft solutions, its easy (and affordable) to make everything work together. You can trust in Microsoft's expertise, research, and investment in security and functionality. You'll have all the tools you need, at your fingertips, to help you better serve your customers.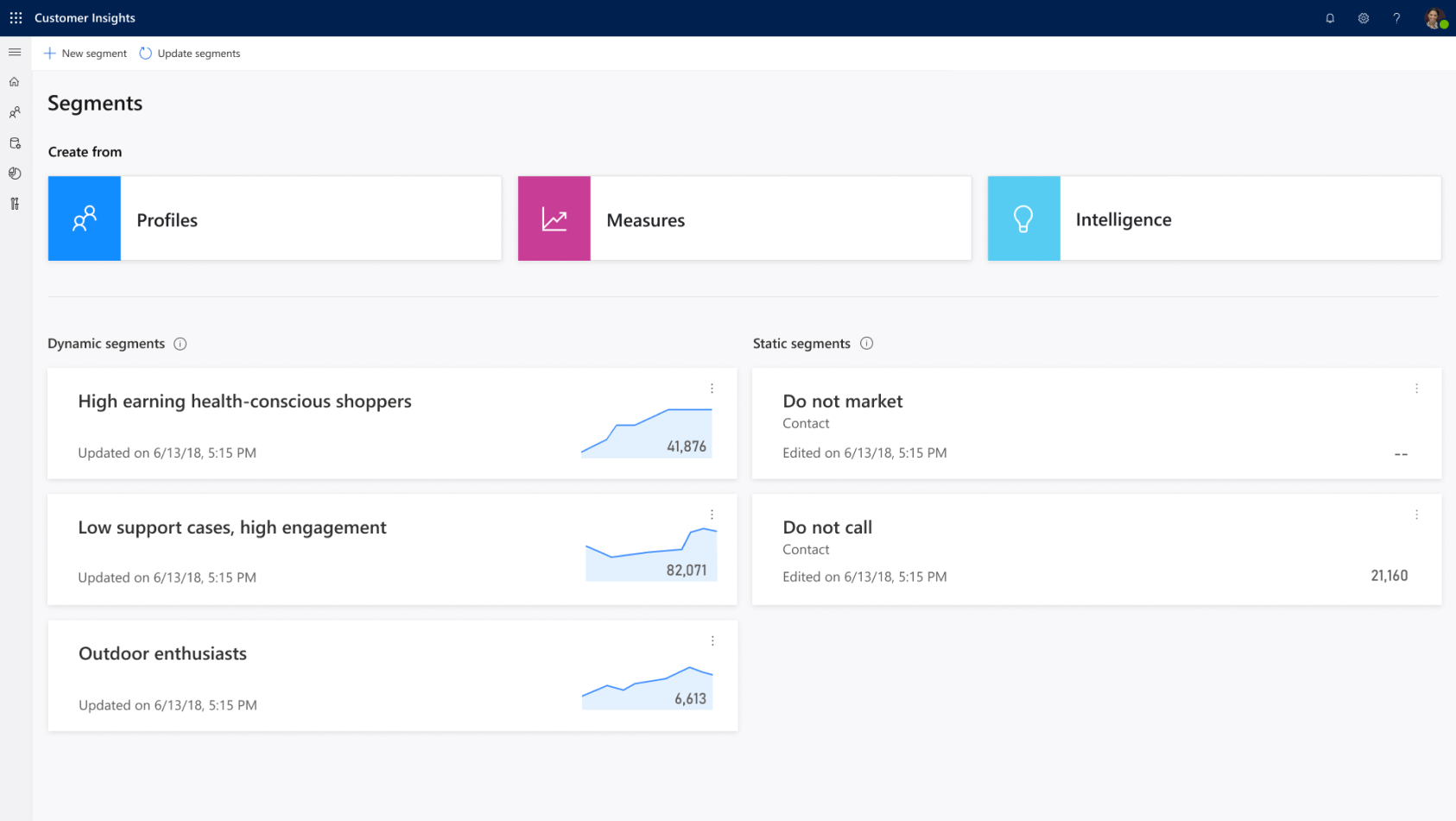 DYNAMICS 365 CUSTOMER INSIGHTS FEATURES
You'll be amazed by the value! It's feature-packed with all the tools you need to unify data from any source, uncover new segments and customer insights, and power authentic brand experiences — with cloud simplicity and affordability.
Any source
20 built-in connectors
Transactional sources
Observational sources
Behavior sources
Common Data Service
CSV import
Refresh schedules
Power Query Editor
Three stage process
Map customer entities and attributes
Auto-suggested mappings
Match rules configuration
Specify match prioritization and conditions
Various normalization options
Merge datasets
Manual and auto-suggest
Reconcile conflicts
Consolidate activity timelines
Achieve a unified customer profile
Enrich with proprietary data
Leverage the Microsoft Graph
Unlock affinities and preferences
Affinities for hundreds of brands
Affinities for dozens of interest-categories
Example brands: Microsoft, Coca-cola, etc.
Example interests: Home Appliances, Shoes, etc.
Leverage custom entity schema
Common Data Model
Extensible with the Power Platform
Built-in and custom APIs
Define customer segments
Export segments to CSV or D365 Sales
Roadmap for additional segment export options
View individual Customer Cards
Filter on unified customer data
Define measures (KPIs)
KPI query-builder wizard
Built-in and calculated measures
WHY MOVE FORWARD WITH MICROSOFT AND SUNRISE?
Seeing is believing. Pick a few months of sample data and let us help you explore a proof of concept and scope out a quick implementation. Sunrise can help you surface insights and get your organization one step further on its digital transformation journey.
Ready to Unlock Customer Insights with Your Own Data?
It's as easy. Start by requesting a demo and a proof of concept. Then, you'll simply share your data and let us show you what it can do.
From there, we'll scope out a project and help you implement a solution in a matter of weeks!