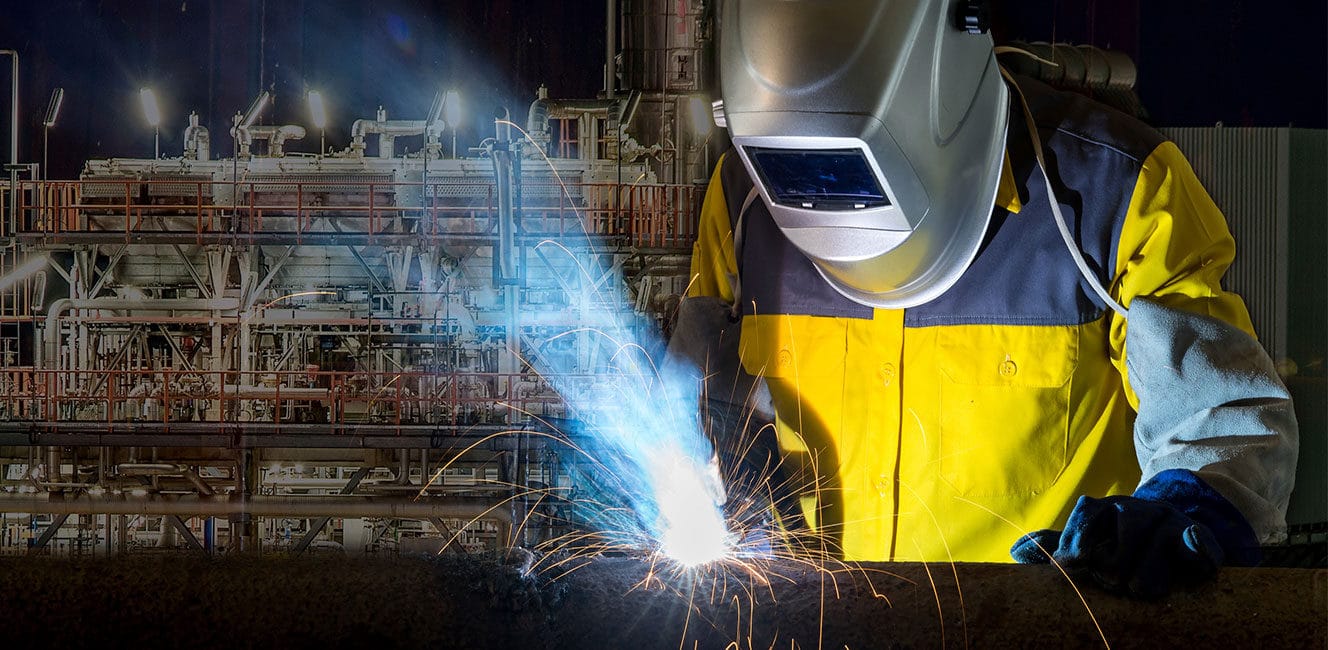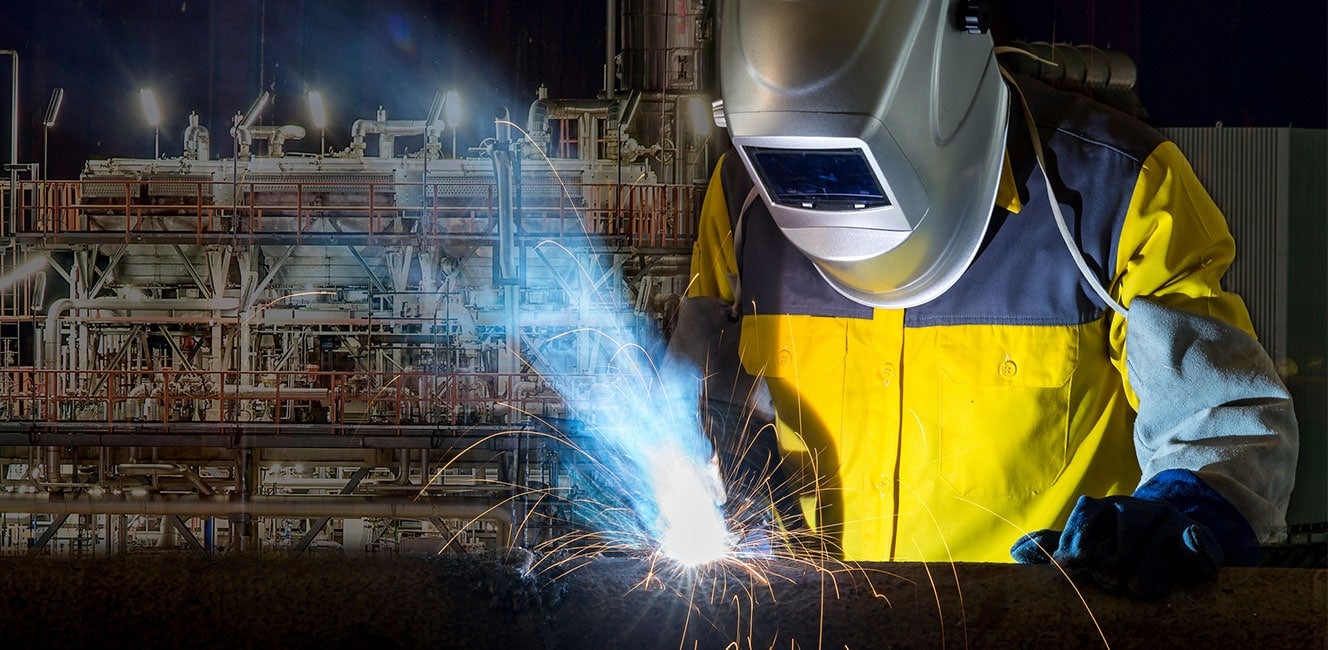 Our history is deeply rooted in discrete manufacturing supply chain consulting—in fact, it's one of the reasons we choose to implement Microsoft Dynamics 365 exclusively. Dynamics 365 is the hands-down winner for manufacturing organizations. It helps you tighten the weakest links in your supply chain and improve planning, costing, storing, and routing of the various inputs through the process, which helps to reduce waste, move more efficiently, and improve margins. And with Sunrise's unrivaled experience in discrete manufacturing and industry extensions for Dynamics 365, you'll be able to hit the ground running with your ERP + CRM project (with embedded business intelligence).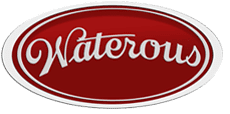 WE KNOW WHAT YOU NEED, WHICH MEANS WE'LL DELIVER IT ALL. AND THEN SOME.
Global sourcing and manufacturing is tough enough. Trying to expand into new product lines and sales channels on top of that puts tremendous strain on the supply chain. Your ability to produce the right products, in the right quantities, at the right time, with good quality, and at a price the customer is willing to pay is mission critical. You'll need to be able to make quick decisions based on accurate data. And, you'll need flexibility and real-time visibility into global operations. Sunrise's industry solution for discrete manufacturers combines the power and flexibility of Dynamics 365, the best practices and experience of Sunrise, and the elasticity and affordability of the Microsoft cloud. With our solution, you'll be able to:
See it All with Supply Chain Management
Gain control and visibility over the entire supply chain at a global level, whether you manufacture everything in-house or work with subcontractors

Support various manufacturing modes, such as engineer-to-order, make-to-order, make-to-stock, and mixed/hybrid

Proactively spot issues before they materialize with superior forecast netting, planning, and soft allocation tools to minimize inventory shortages and overages

Seamlessly integrate with the forecasting tool of your choice

Manage diverse product lines within a single, global system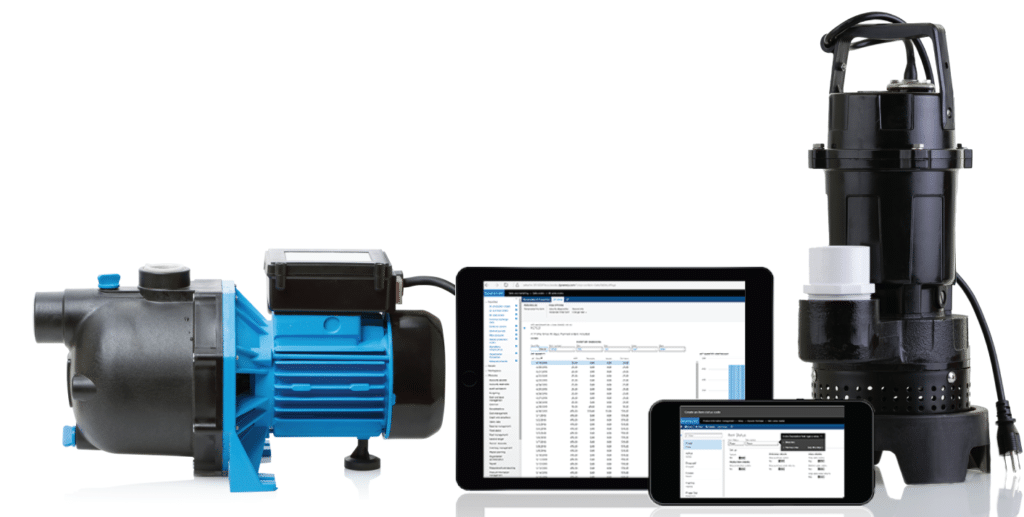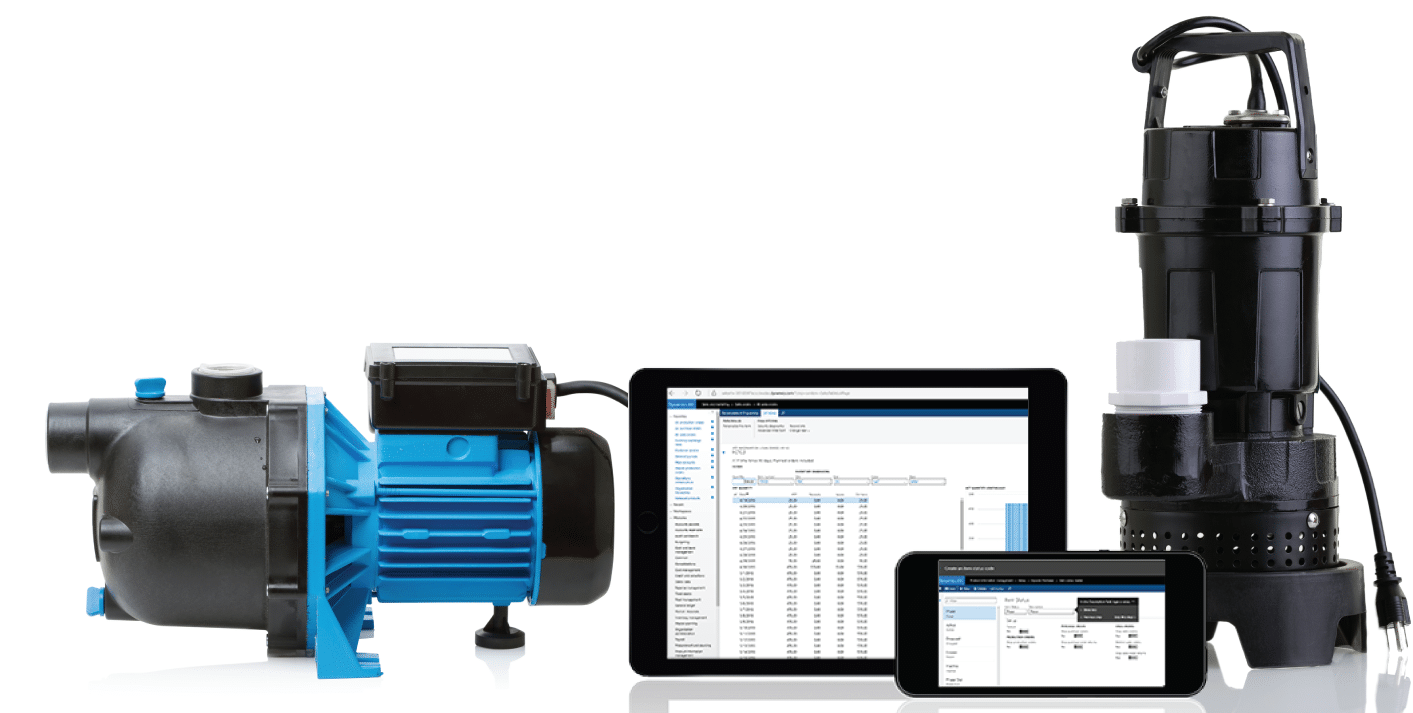 Keep Track with Production Management
Easily monitor materials and consumption throughout the manufacturing process so you can accurately track inventory moves and total production costs

Build detailed shop floor routes that can automatically track a work order through the production process

Create lean manufacturing foundations and implement a Kanban framework to maximize your team's productivity and reduce idle time

Accurately manage demand and inventory with sophisticated and flexible master planning tools and detailed planning workbenches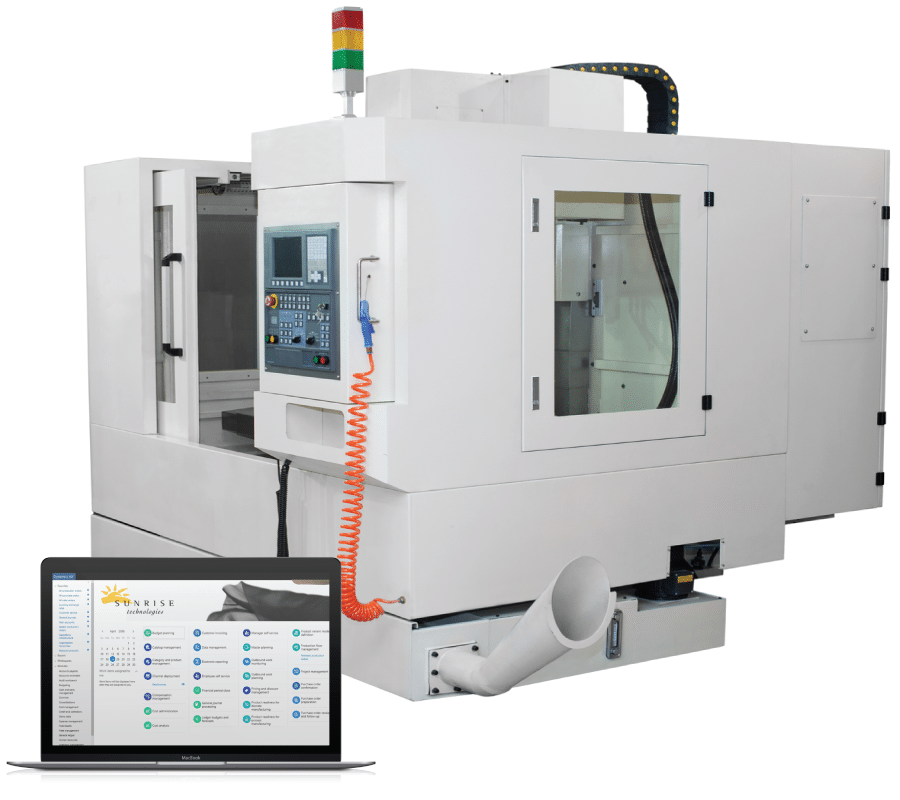 Do More with Single-Solution Channel Management
With a single solution deployed across all channels, enjoy a simple commerce engine regardless of whether orders are coming in through EDI, your sales team, website, or retail

Easily track financial performance and customer information across all channels in real time by operating in a single database and eliminating data silos

Accommodate requirements for EDI, customer credit management, sales order handling, customer transportation planning, and more from within a single solution

Provide estimates and accurate quotes to customers in real time based on visibility into operations

Collaborate with customers on new product designs and create customer self-service opportunities
Get Smart with Business Intelligence
Quickly uncover trends and insights across ERP, manufacturing control systems, transportation management, and more to maximize revenue potential

Mobilize access to intelligence and business systems on any device, any time

Gain visual insights to areas like planning, product lifecycles, production, and more using dashboards, planning workbenches, and manufacturing specific KPIs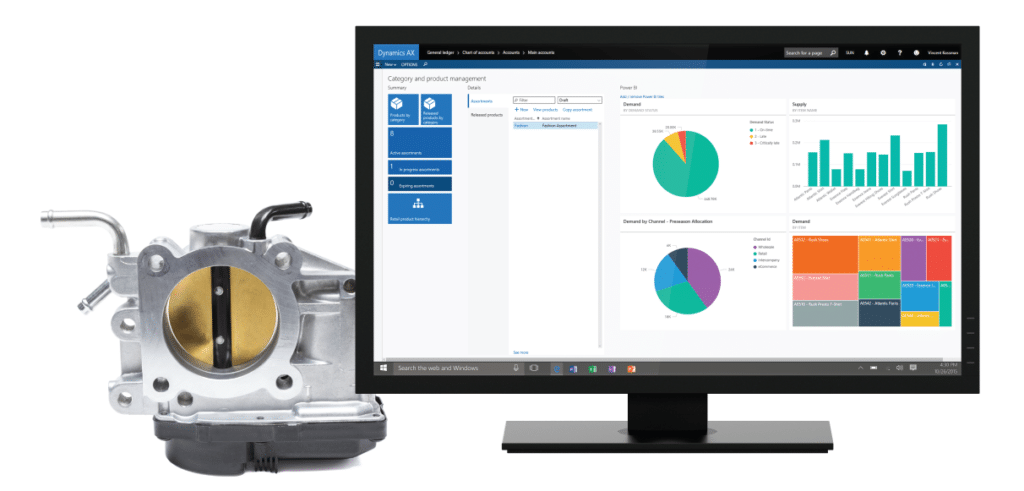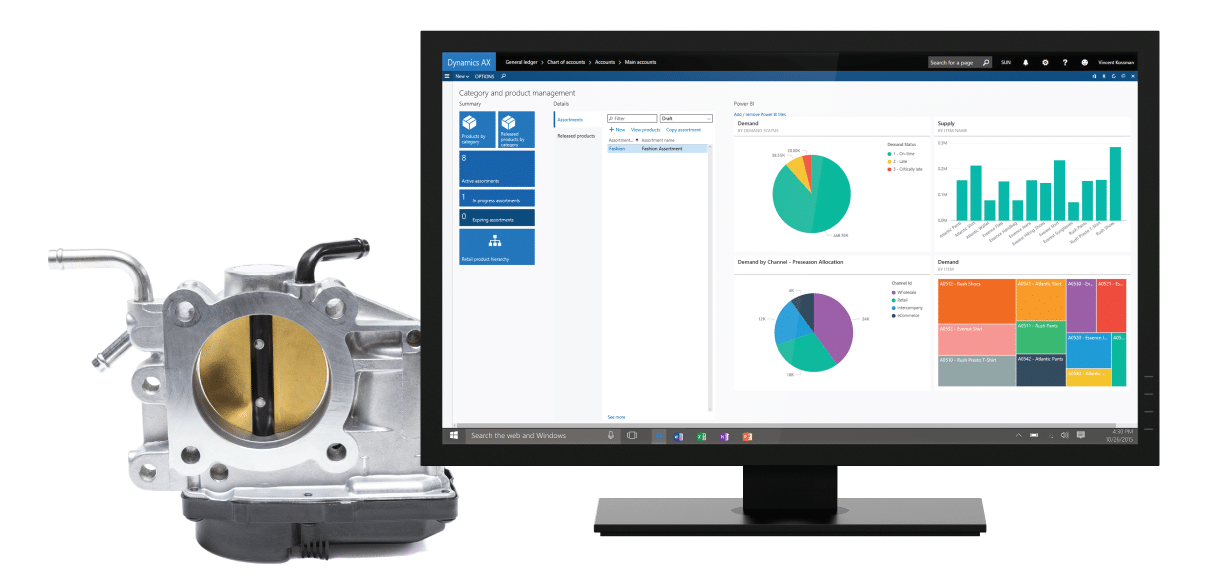 Win and Keep Customers with CRM
Make it easy for sales, marketing, and customer service to deliver delightful experiences

Engage customers, win sales, and build loyalty with complete, consistent views of customers

Manage opportunities, the sales process, and customer cases while stay connected as a team with Skype, Yammer, and OneNote integrations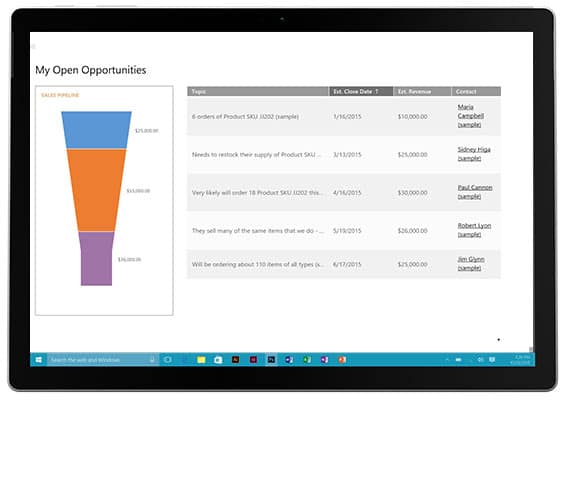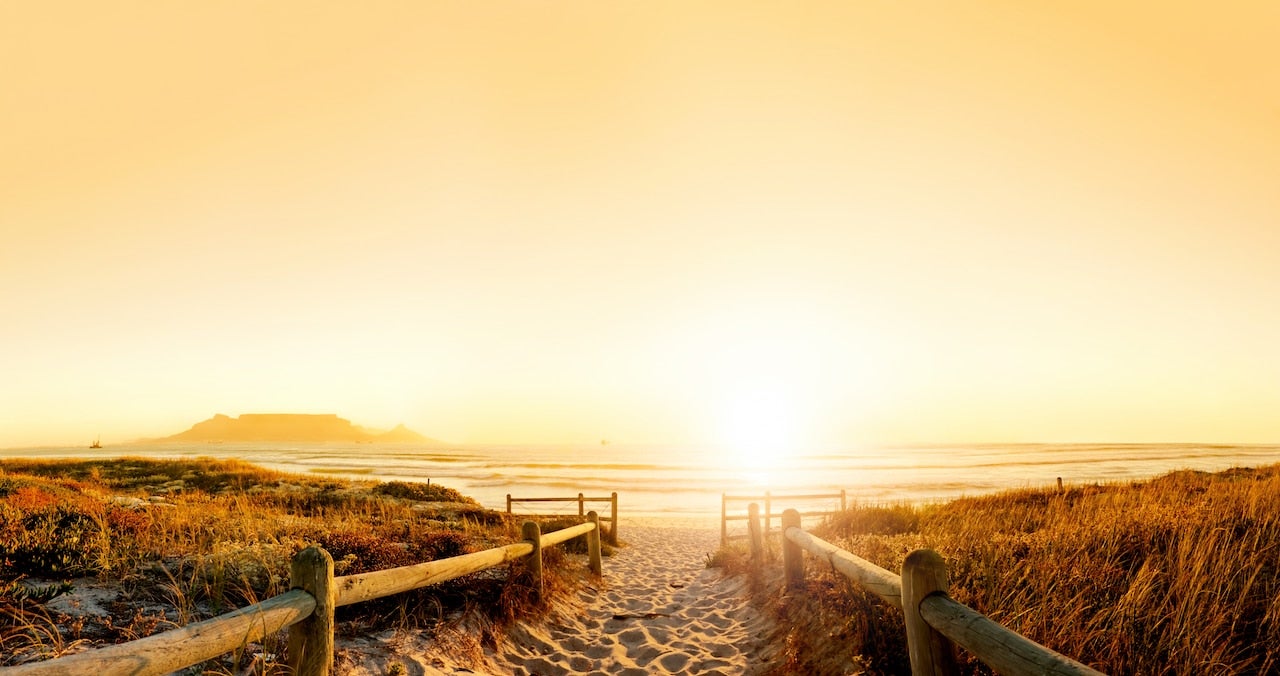 WHAT YOU GET
(THERE'S A LOT, BY THE WAY.)
"Made in America" is hard to come by and most successful manufacturing companies have had to expand globally out of necessity. To support country-specific regulations and currencies, while also supporting different business models and opening up new doors through various sales channels, you need to transform the way you do business with technology. It's hard to believe that a single ERP and BI system could let you have it all, without all the cost and complexity. Believe it!
By choosing Microsoft Dynamics 365 for discrete manufacturing, implemented by Sunrise, you're not just getting the only Tier-1 ERP and BI solution that is perfectly suited for handling manufacturing complexities, you're also receiving an unrivaled blend of experience, best practices, industry solutions, and support that ensures that this is the last ERP + CRM solution with embedded business intelligence that you'll ever need.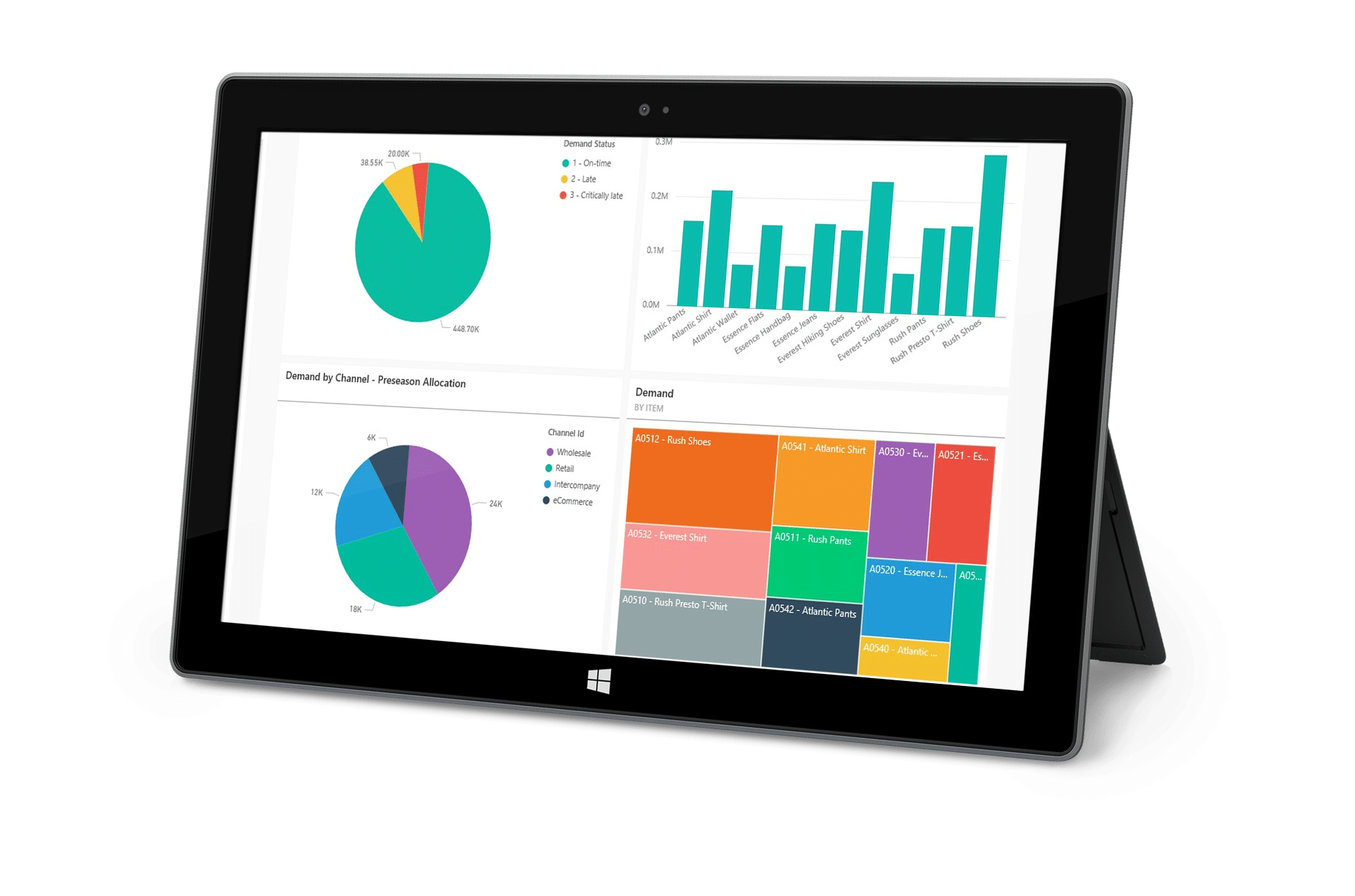 ARE YOU DOING MORE THAN MANUFACTURING?
Our manufacturing experience with Microsoft Dynamics 365 spans commercial to consumer-focused companies. You may also be interested to know that Sunrise has expertise in:
READY TO TAKE THE NEXT STEPS WITH DYNAMICS 365 AND SUNRISE?
Contact us today to schedule a quick chat about your project,
or sign up to see a demo!