THE SMART CHOICE FOR INVENTORY PLANNING & SOFT ALLOCATION
Introducing Sunrise 365 Smart Allocation: a cloud-based inventory planning solution that empowers organizations to optimize supply and distribution with unparalleled efficiency, control, and speed. Using Microsoft Dataverse, Power Platform, and Azure Synapse, Sunrise 365 Smart Allocation takes data from your existing ERP system and performs advanced "what-if" calculations to help you adapt to changes in demand and supply and quantify the impact to your financials.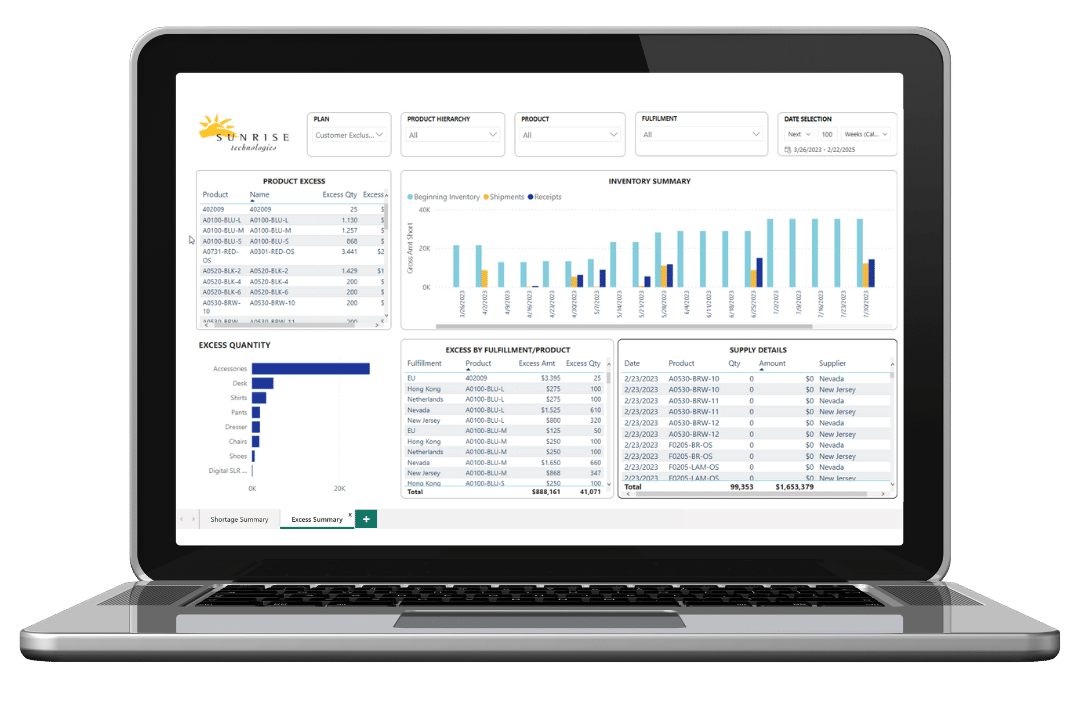 SAME SOFT ALLOCATION. NOW AVAILABLE AS A STANDALONE SOLUTION.
Supply Chain Resiliency
Whether you're a small business or a global enterprise, you know that supply chain problems affect everyone. Smart Allocation works with any ERP system to help you analyze your supply chain and build a more resilient brand. Plug in your existing data sources, get up and running fast, and start seeing value right away. Smart Allocation easily fits within your organization's tech stack without all the cost and complexity.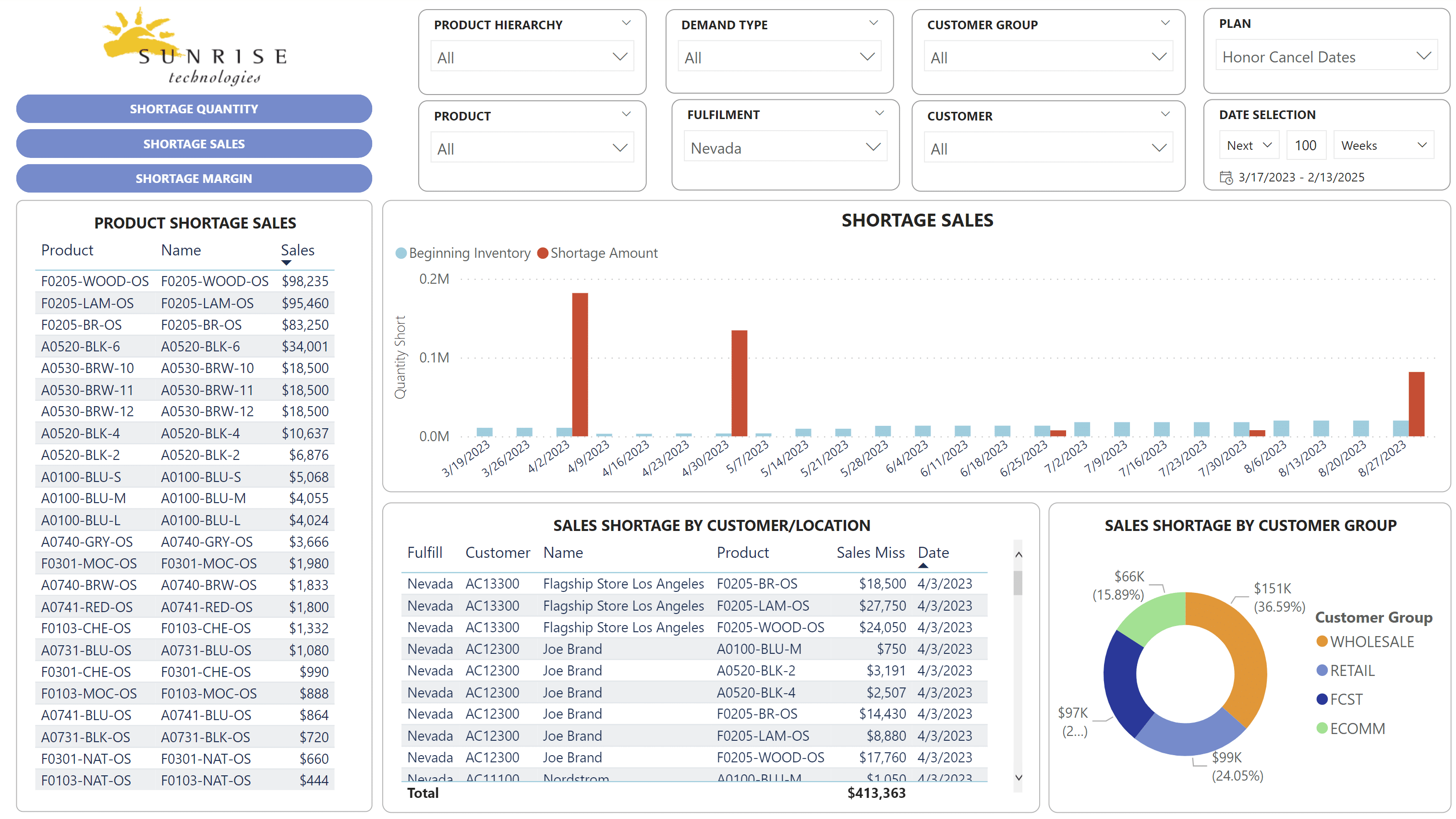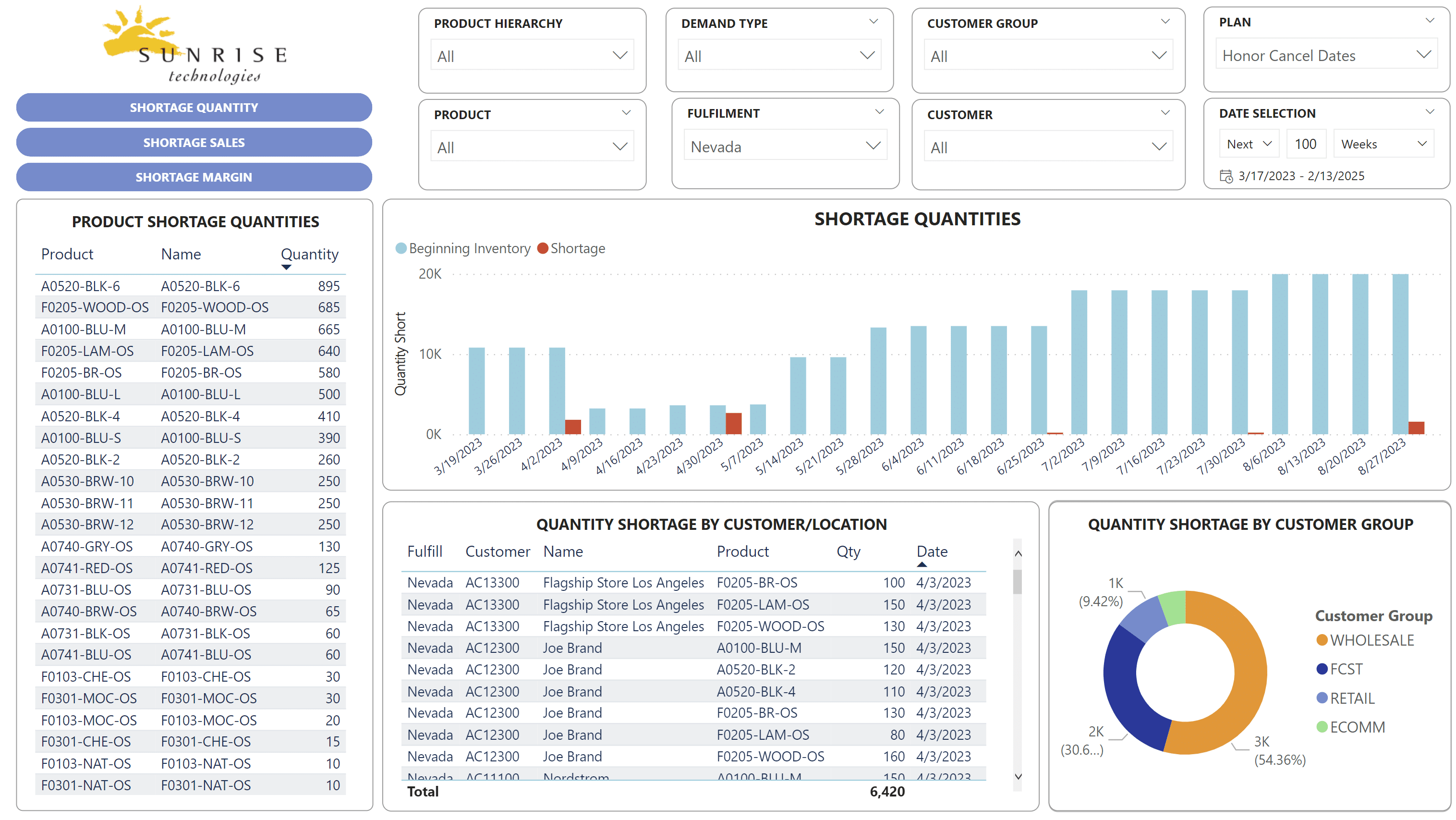 Find true north
If the past few years have taught us anything, it's that conditions can change on a dime. Those orders you were expecting in two weeks? Now it's two months. Sudden store closures can leave you scrambling. And just what are you going to do with those 20,000 units sitting in your warehouse?
Smart Allocation's dashboards expose unit shortages, lost revenue, and excess inventory to help you spot problems early. Adapt to sudden shifts in demand and supply and redirect your inventory with our soft allocation engine. Customer and vendor exclusion capabilities let you plan for the worst – so you can give customers your best.
IT'S NOT MAGIC, IT'S MICROSOFT
Built for the next generation of business applications, Smart Allocation is an Azure Data Solution hosted on Microsoft Dataverse. It fuses 30+ years of supply chain expertise with the power of Microsoft Azure to provide insights at hyper speed. Surface real insights via Power BI, slice and dice your data to your heart's content, and run your allocation plans faster than you can say abracadabra.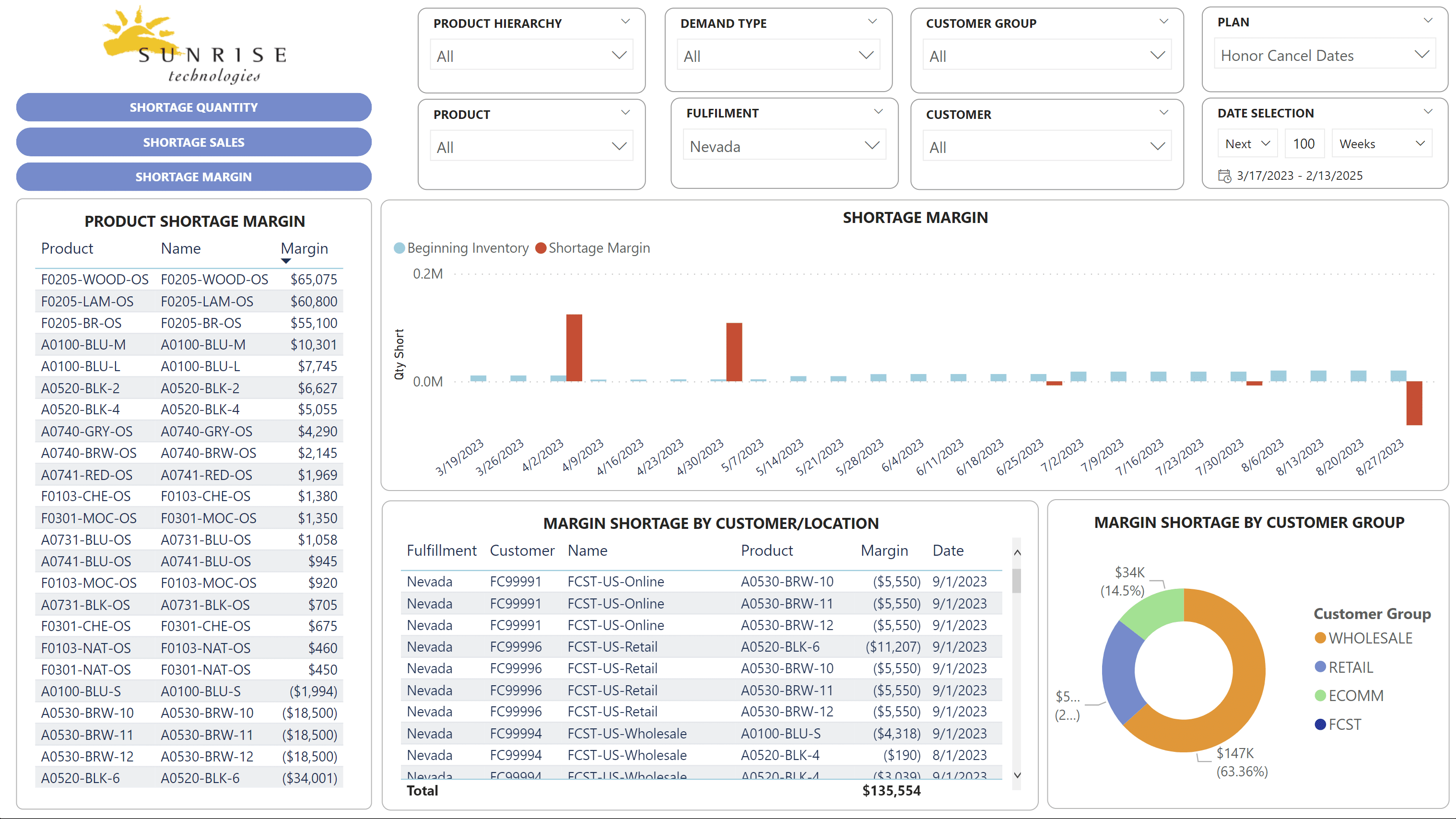 Sunrise 365® is in Microsoft AppSource
Sunrise 365®  is built to analyze your supply chain's resiliency and answer fundamental questions surrounding supply and demand. We are a Microsoft Cloud Solution Provider offering consumer brands, manufacturers, and retailers a one-stop-shop for Microsoft cloud solutions. Ready to get the ball rolling on your supply chain? Visit our AppSource page to get started today.
START SEEING VALUE WITH SMART ALLOCATION
Contact Sunrise to start your journey today.