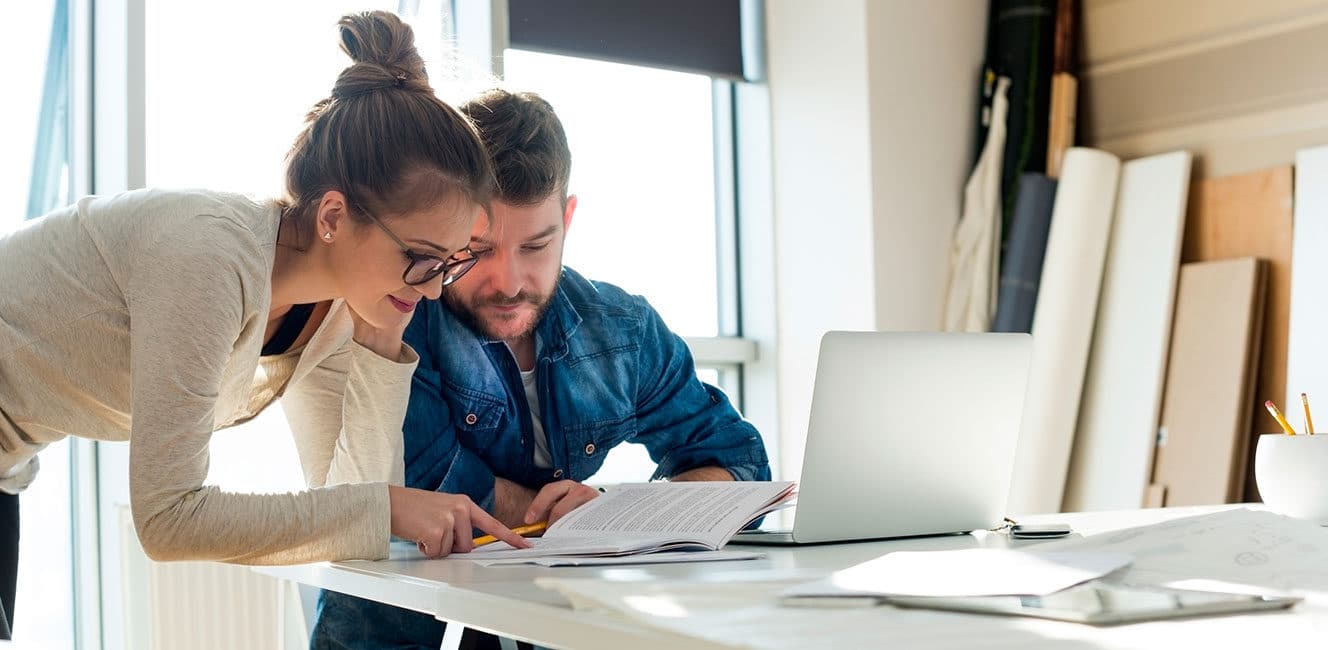 INTRODUCING VOLT TECHNOLOGIES, OUR BUSINESS CENTRAL PARTNER
Are you outgrowing QuickBooks, Dynamics GP, or another niche industry solution? Through Sunrise's subsidiary Volt Technologies, you can leverage the power and flexibility of Microsoft, the industry knowledge and experience of Sunrise, and the elasticity and affordability of the cloud. Dynamics 365 Business Central offers the essential finance, supply chain, and customer service capabilities at a price point for the SMB market. Simplify data management, reporting, and integrations with other cloud apps. Business Central offers built-in analytics and the ability to run your business right from Office 365.
OUR BUSINESS CENTRAL PARTNER, VOLT TECHNOLOGIES, WAS FOUNDED TO HELP SMALL AND MIDSIZED COMPANIES GET UP AND RUNNING FAST, AT AN INCREDIBLE VALUE
Start with what you need
Business Central is a reinvented cloud solution that allows you to evolve beyond traditional accounting and supply chain software. Built on the same common data model as Power BI and Power Apps, Business Central lets you start small and grow at your own pace.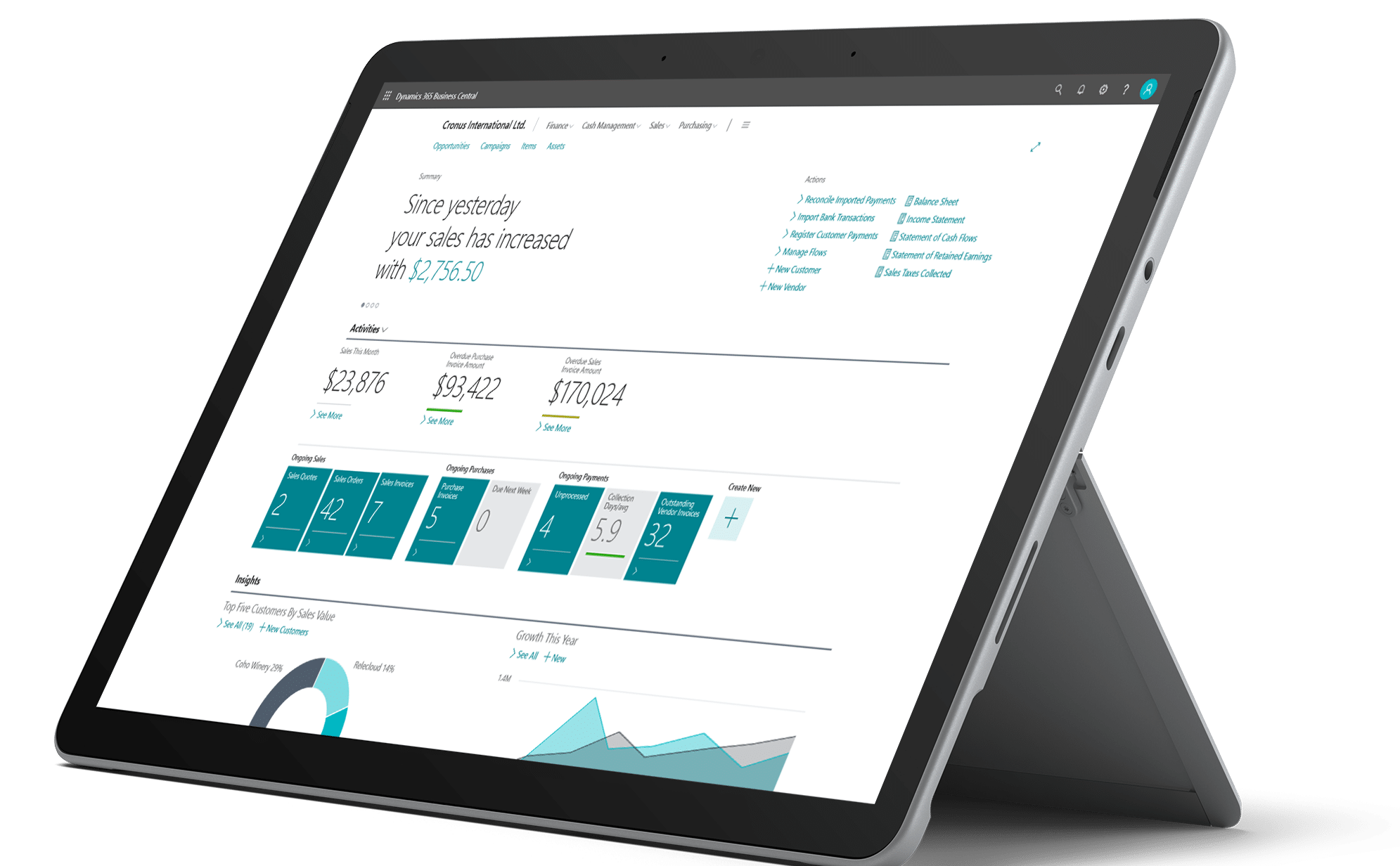 Productivity where you need it
Did you know that more than 40 percent of an employee's productive time is wasted switching between apps? Business Central solves this challenge by surfacing the context of information and processes in familiar Microsoft productivity tools. As a result, your employees can do business faster to grow sales, manage finances, and streamline operations. Companies with Office 365 enjoy an embedded experience. This means you can set up vendors, create quotes and invoices, and see sales history without ever leaving Outlook. In a matter of minutes, you can see customer purchase history, draft an invoice, get an approval for a discount, and kick off emails—all in one place. This is the power of working at cloud speed.
Visual analytics built-in
Dynamics 365 is really smart. With Power BI embedded in your business apps, you can better achieve your business goals with predictive insights, prescriptive advice, and actionable next steps. You'll find out what happened, why it happened, what will happen, and even suggestions for what you could do. These incredibly awesome business intelligence capabilities are built across all applications in Dynamics 365 and can even be accessed with voice commands.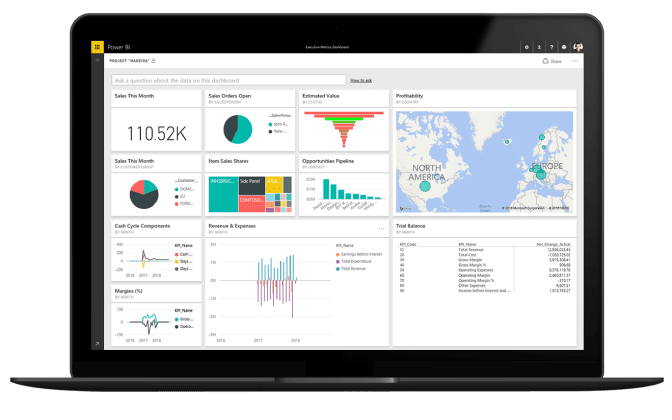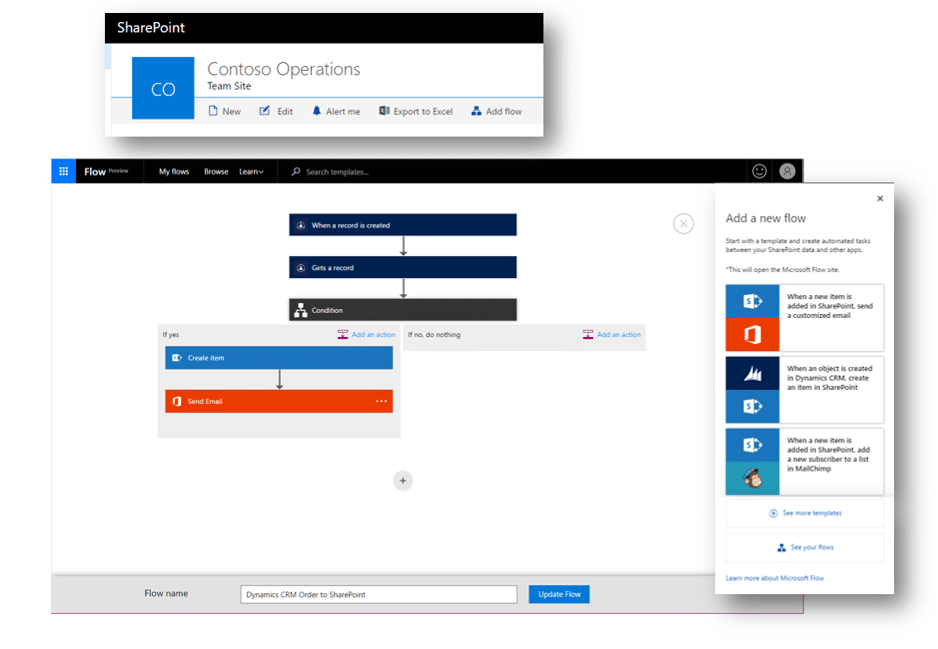 Ready to grow any way you want
Consider that the average business changes its processes every two years to adapt to new growth initiatives, but only updates its business systems every 7-10 years. As a result, frustration and stagnation are inevitable. The good news is those days of technological barriers are over. Business Central allows you to stay nimble and adapt in real time with flexible, extensible applications on a single platform. With a common data model, an Azure cloud platform, industry best practices, and Microsoft Flow triggers, it has never been easier to change your business on a dime. And when you're ready to step up to Dynamics 365 Finance and Supply Chain, Sunrise can help.
VOLT TECHNOLOGIES CAN HELP YOU IMPLEMENT MICROSOFT DYNAMICS 365 BUSINESS CENTRAL
The roadmap of Business Central is bright. Contact Volt to start your journey today.