In a world of frequent and continuous updates, Dynamics 365 automated testing and validation of the latest release are critical—especially if you have integrations to 3rd party apps or any level of customizations. These details must be tested and validated before accepting the next scheduled Dynamics 365 update. Don't take on this major effort alone. Consider a partnership with Sunrise to make the process smoother. We can help you maintain a robust automated testing schedule so you can find problems in pre-release test environments and gain more assurance that the newly released update has been validated.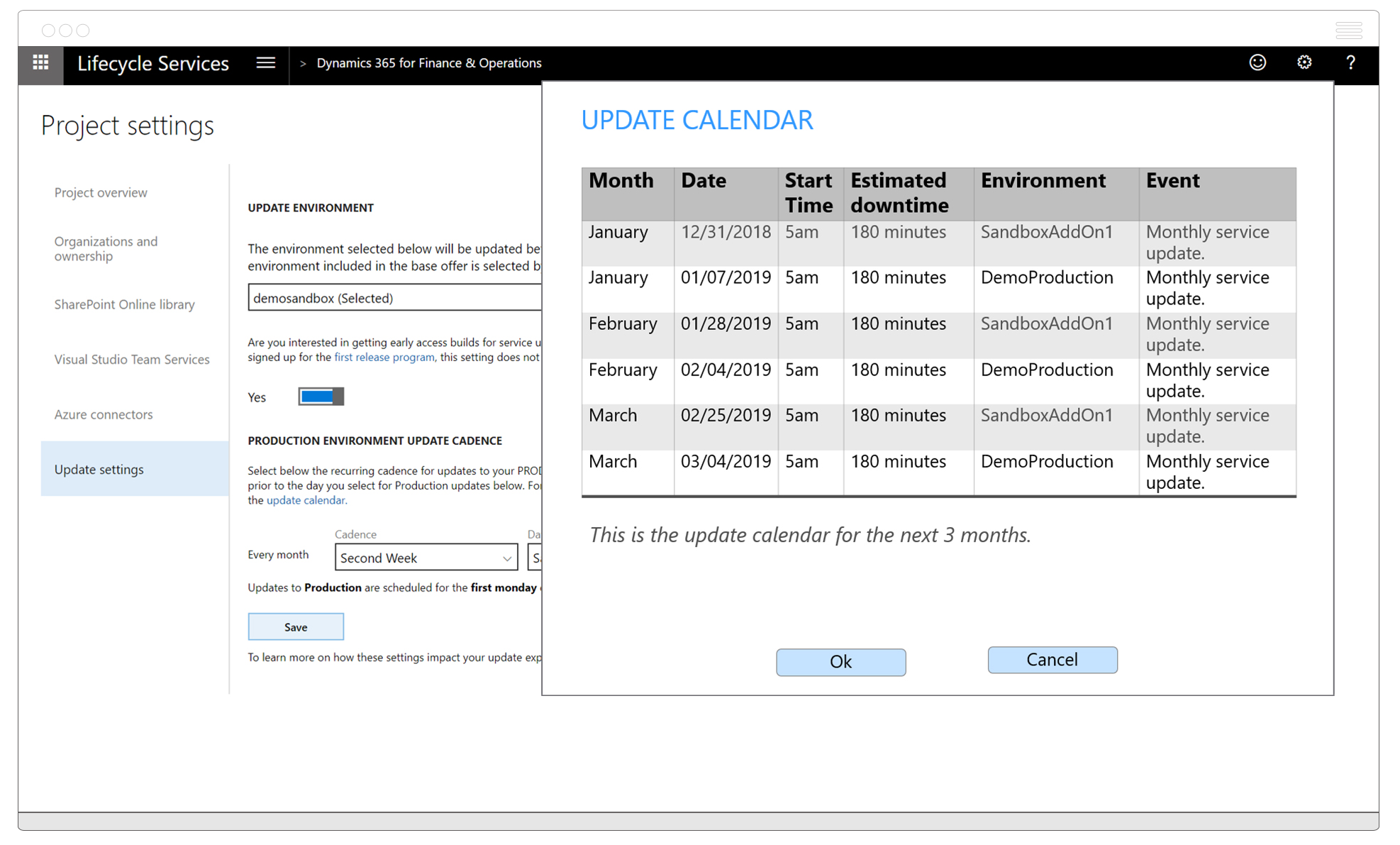 Schedule Your Next Dynamics 365 Update with Confidence
The reassurance that comes with thorough and documented testing can't be understated. With more frequent updates comes greater risk to your business. But with Sunrise's Release Validation Assurance Service (RVAS), any CIO will be able to assure key stakeholders that between Microsoft and Sunrise, a proactive automated testing and validation process is securely in place to avoid unanticipated update failures that could bring operations to a halt.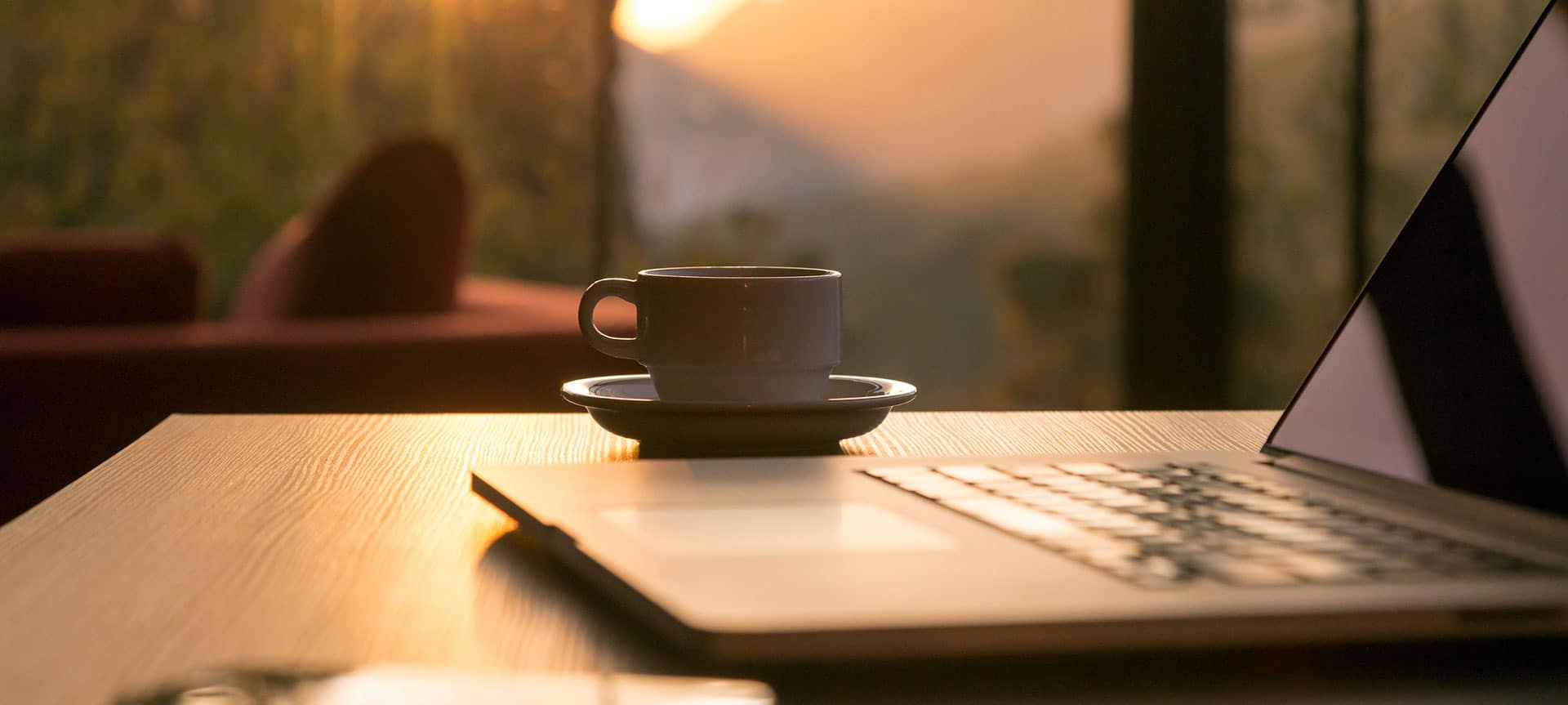 Automated Testing with Task Guide Recordings
A key component of the Dynamics 365 automated testing process is the set of task guide recordings, which make up the user acceptance testing (UAT) library. We offer two setup options to get started and you can provide the task recordings or use Sunrise to help collect and prepare the test scenarios for the Regression Suite Automation Tool (RSAT) in Lifecycle Services (LCS). This UAT library is loaded into a pre-release test environment and used to validate releases on an ongoing basis.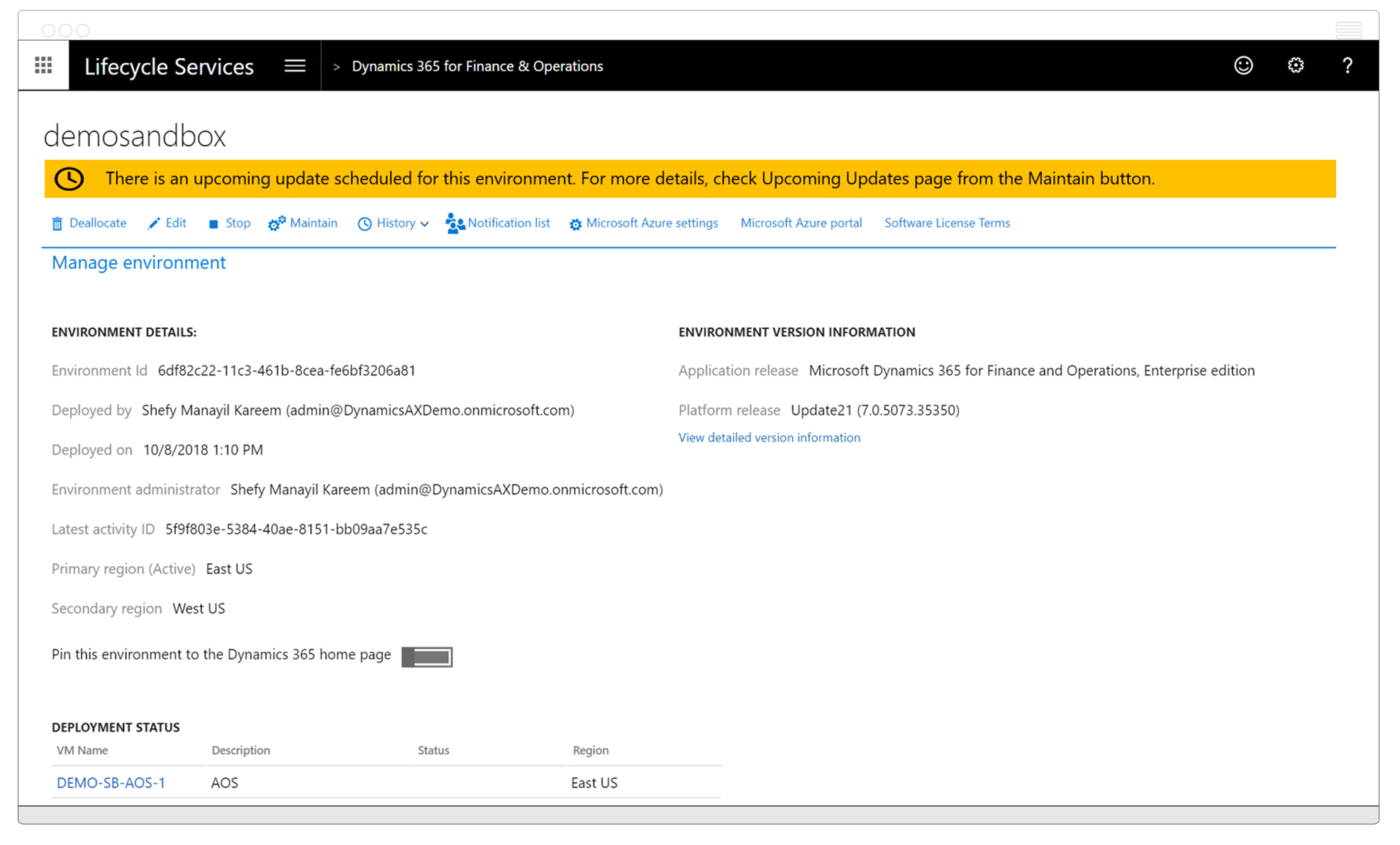 Complete Testing Solution for Integrations and Customizations
Don't suffer through business interruptions. Imagine if none of your eCommerce orders could ship on the next update, impacting 75% of your revenues. These integrations and customizations that your business relies on must still run after an update. Microsoft does not test these so it is important to have a robust testing plan that takes these scenarios into account. When you partner with Sunrise, you can rest easy that you've covered your bases.
Confidently Stay Current with Dynamics 365 Continuous Updates
Through an ongoing service engagement, you can team up with Sunrise to help you execute, analyze and react to monthly validation test scenarios. Consider this your proactive solution for Microsoft Dynamics 365 validation testing so you don't have to put off scheduling your next release any longer than necessary. You'll maintain full control to authorize the next update, but with far more confidence and fewer surprises.
Monthly Testing
Benefit from having both Microsoft and Sunrise testing your specific environment and unique test scenarios.
Monthly Communication
Always know the highlights of what's changing, RSAT tool test results, failures, and recommended actions.
Monthly Enhancements
Priority failure resolution to address issues quickly or provide recommendations to skip the update or add new test scenarios.
READY TO LEARN MORE ABOUT OUR RELEASE VALIDATION ASSURANCE SERVICES?
Contact us today to learn more about how Sunrise can help you with automated Dynamics 365 testing services. We'll walk you through your onboarding options and the monthly service offering so you are ready for the next scheduled update.