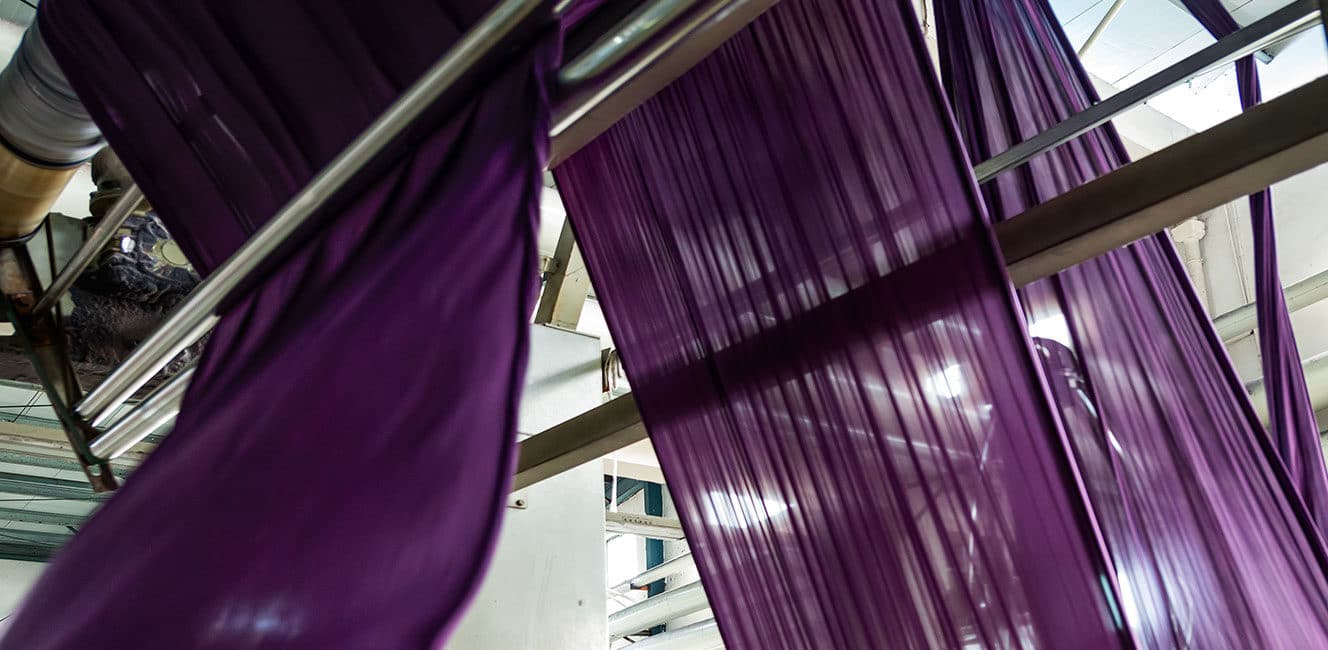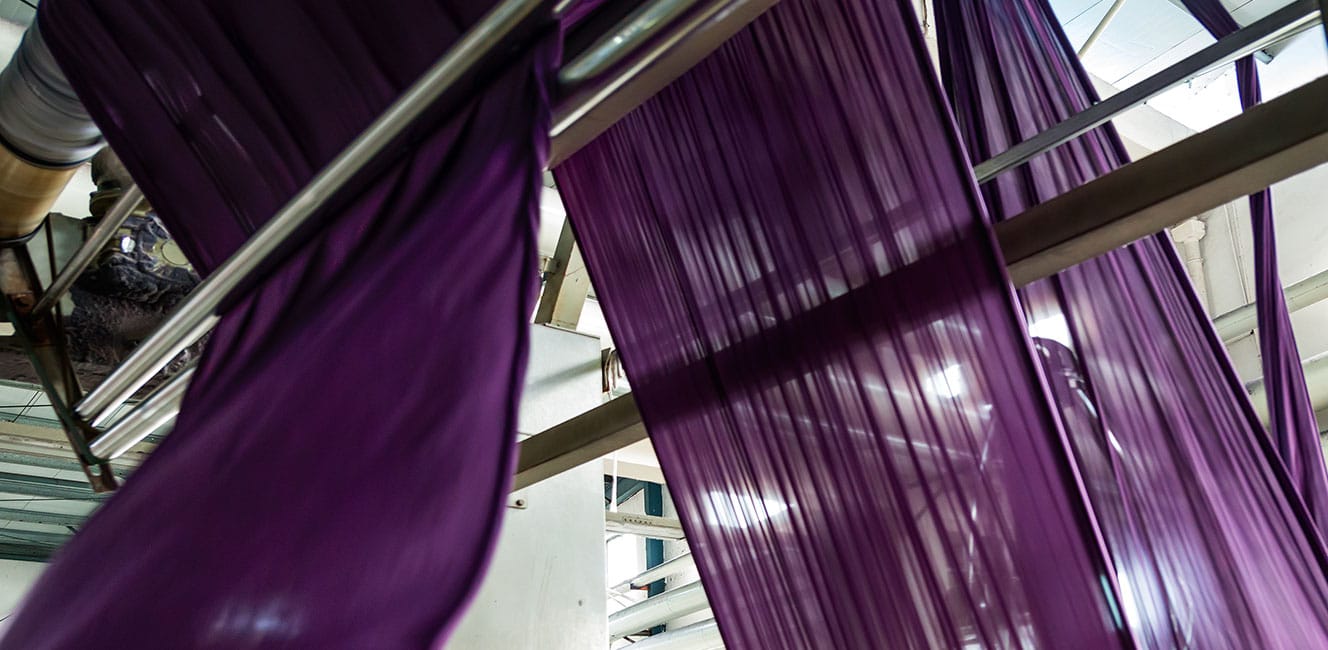 Globalization, delocalized production, backward traceability, and multidimensional item complexities are nothing new in the textile industry. Maintaining effective communications, visibility, and control over sourcing and operational platforms that transform fibers into finished goods is a must for enhancing profitability and building a competitive advantage. With most operations outsourced to China, Pakistan, or other opportunistic countries, some specialty coated and medical textile manufacturing may still reside in the United States, and sophisticated traceability of the whole supply chain is essential. You can have it all with a combined ERP + CRM solution from Microsoft, with industry solutions from Sunrise.
TWO DECADES OF INDUSTRY EXPERIENCE WOVEN THROUGHOUT A TIER-1 ERP
SOLUTION FOR TEXTILES.
We hate to break it to you, but your aging legacy system may be hindering your company from responding to market opportunities. Luckily, Microsoft Dynamics 365 offers an integrated solution that reduces manual processes and expands the flow of information across supply networks, distribution channels, and within the organization itself.
Implementing Dynamics 365 with Sunrise means you'll get the most out of the core solution with enhanced textile industry capabilities. And our solution is lighter than the competition, so you'll have best practices without complex customizations, leaving you with a long-term upgrade path. With our solution, you'll be able to:
See It All with Supply Chain Management
Improve collaboration across the entire global supply chain by extending critical business information and key processes directly to trade partners

Easily conduct business across borders with support for multiple sites, currencies, and languages

Proactively spot issues before they materialize with superior forecast netting, planning, and soft allocation tools to minimize inventory shortages and overages

Seamlessly integrate financials with the supply chain to speed up fulfillment and streamline accounting

Full traceability of roll goods by dye lot, batch, quality, or other item variables
Stay on Track with Production Management
Support discrete and process manufacturing modes

Automate and track materials and goods through the manufacturing processes and finishing phases, with sophisticated traceability features

Streamline work orders with multiple lines and master production schedules

Incorporate subcontractors into variable or alternate routing plans to realize cost efficiencies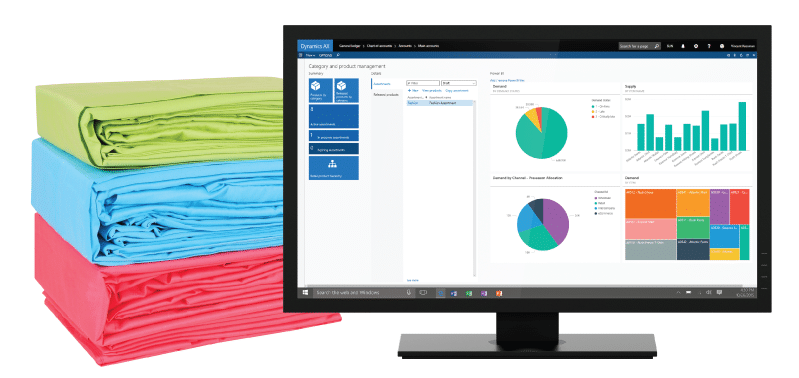 Keep Customers Happy with Distribution Management
Gain visibility, eliminate duplication, and reduce errors with a seamless solution across distribution channels

Speed up transaction communication with EDI connectors

Manage distribution center operations to improve inbound and outbound logistics

Provide estimates and accurate quotes to customers in real time based on visibility into operations

Collaborate with customers on new product designs and create customer self-service opportunities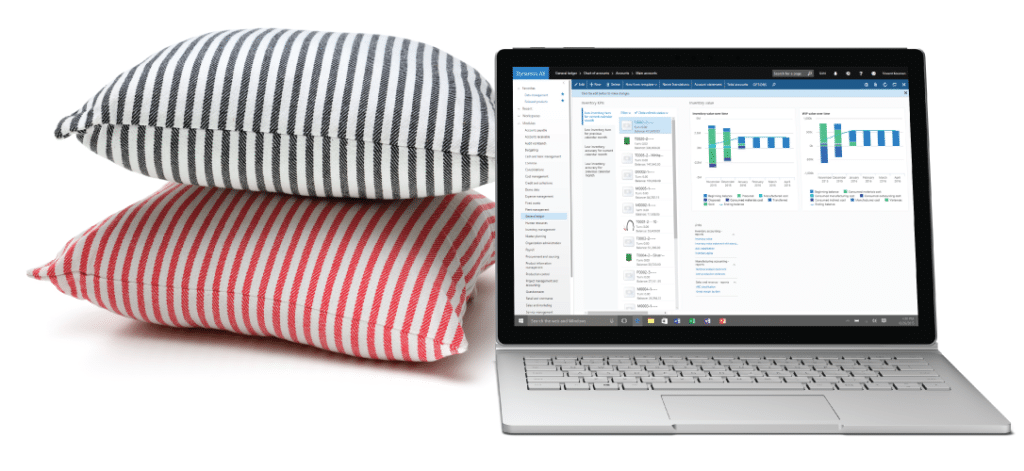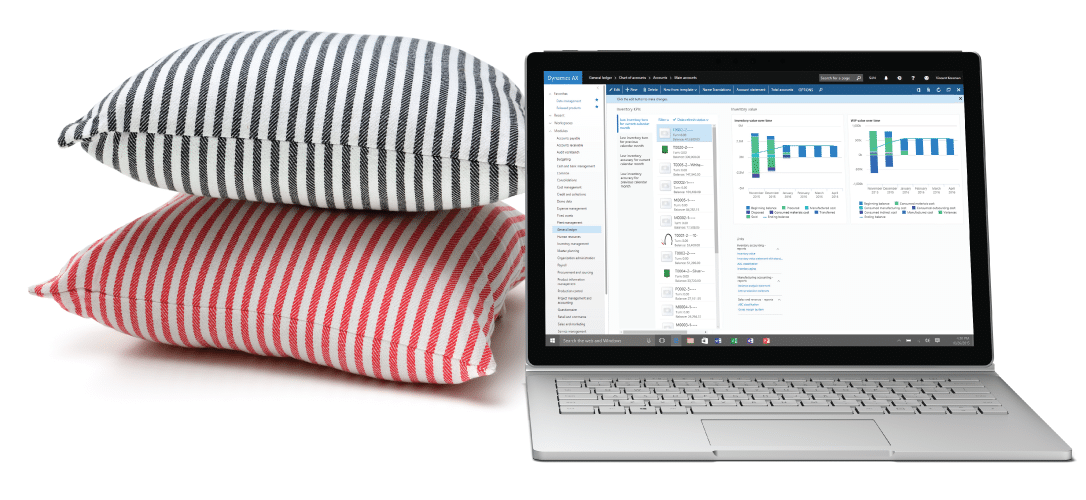 Get Smart with Business Intelligence
Make confident decisions with embedded business intelligence tools

Quickly uncover trends and insights across ERP, CRM, Microsoft Excel, and third party data sources to tap into unrealized opportunities for increased profitability

Mobilize access to intelligence and business systems on any device, any time

Gain visual insights into customers, suppliers, products, processes, and sales using dashboards with textile-specific KPIs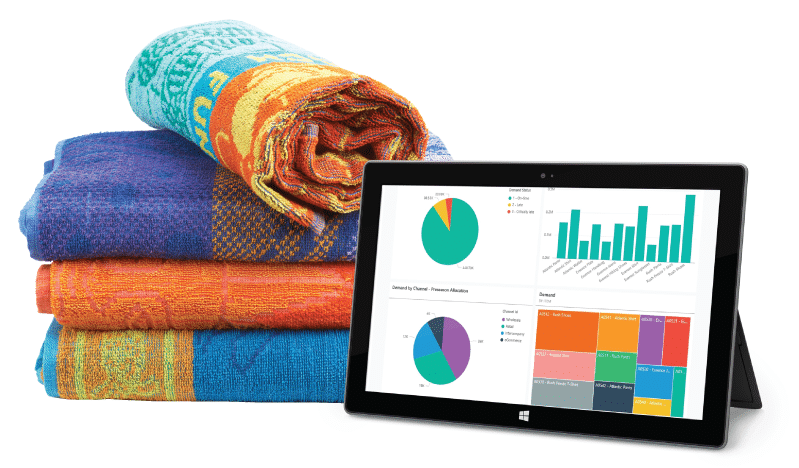 Win and Keep Customers with CRM
Make it easy for sales, marketing, and customer service to deliver delightful experiences

Engage customers, win sales, and build loyalty with complete, consistent views of customers

Manage opportunities, the sales process, and customer cases while stay connected as a team with Skype, Yammer, and OneNote integrations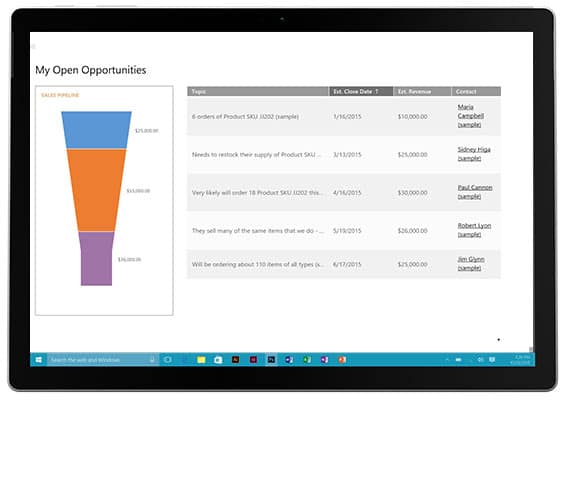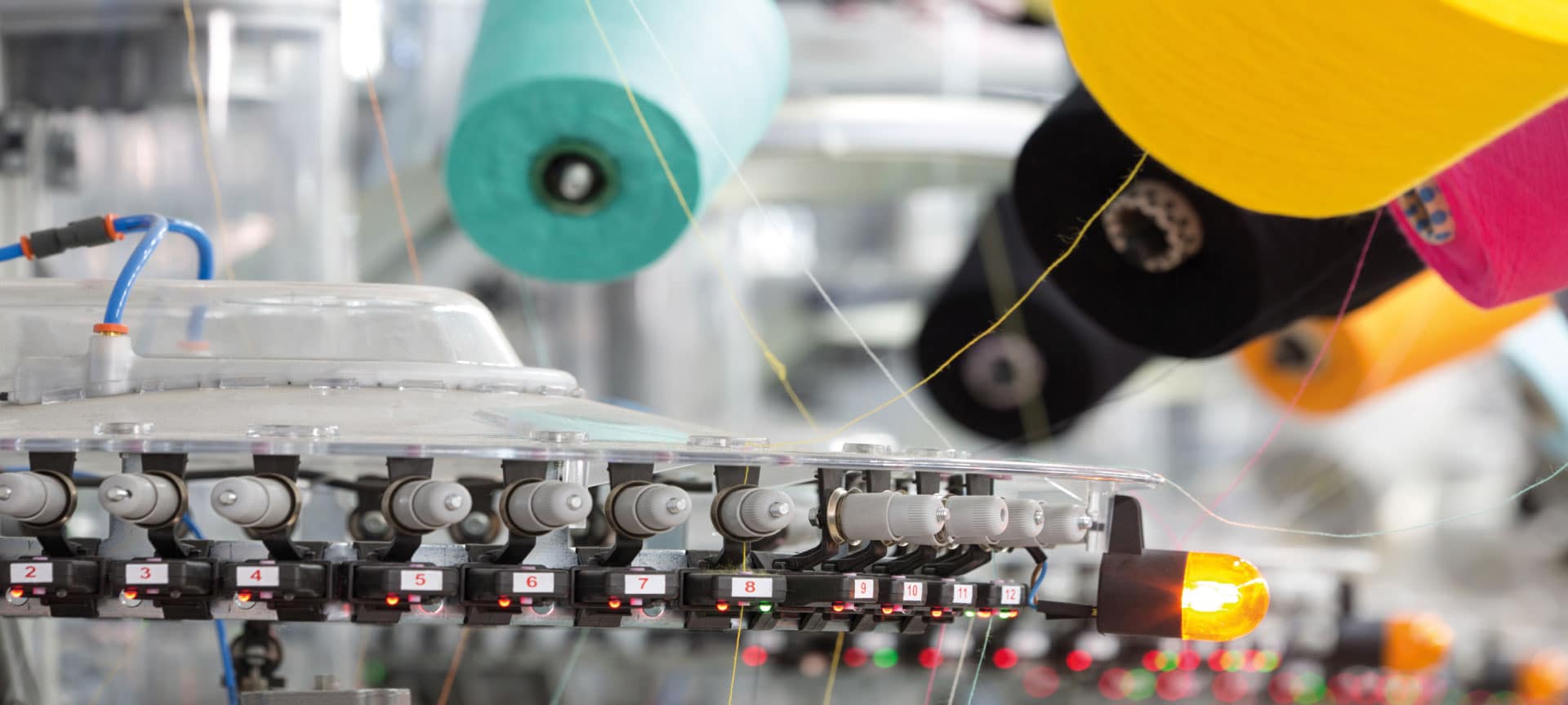 White Paper
Brochure, Fact Sheet, PDF
WHAT YOU GET
(THERE'S A LOT, BY THE WAY.)
With "Made in America" increasingly difficult to come by, most successful textile companies have had to expand globally out of necessity. To support country-specific regulations and currencies while also supporting different business models, as well as open up new doors through various sales channels, you need to transform the way you do business with technology. It's hard to believe that a single ERP and BI system could let you have it all, without all the cost and complexity. Believe it!
By choosing Microsoft Dynamics 365 for textile manufacturing, implemented by Sunrise, you're not just getting the only Tier-1 ERP and BI solution that is perfectly suited for handling textile complexities. You're also receiving an unrivaled blend of experience, best practices, industry solutions, and support that ensures that this is the last ERP + CRM solution with built in analytics that you'll ever need.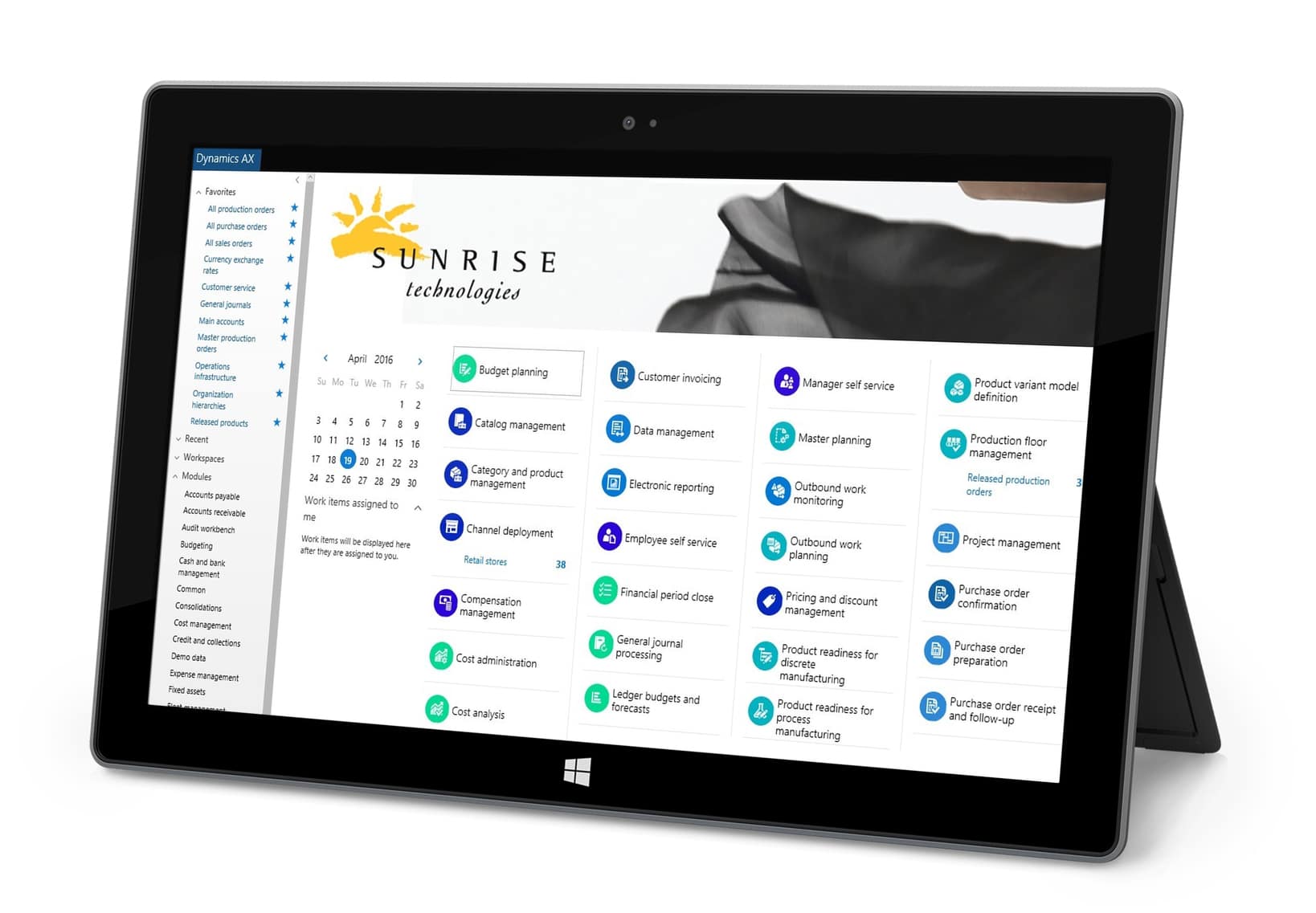 DO YOUR PRODUCT LINES STRETCH BEYOND TEXTILES?
If you are more than a textile manufacturer, or are thinking about expanding your product offerings, keep in mind that Sunrise also has expertise in:
READY TO TAKE THE NEXT STEPS WITH DYNAMICS 365 AND SUNRISE
Contact us today to schedule a quick chat about your project,
or sign up below to see a demo!