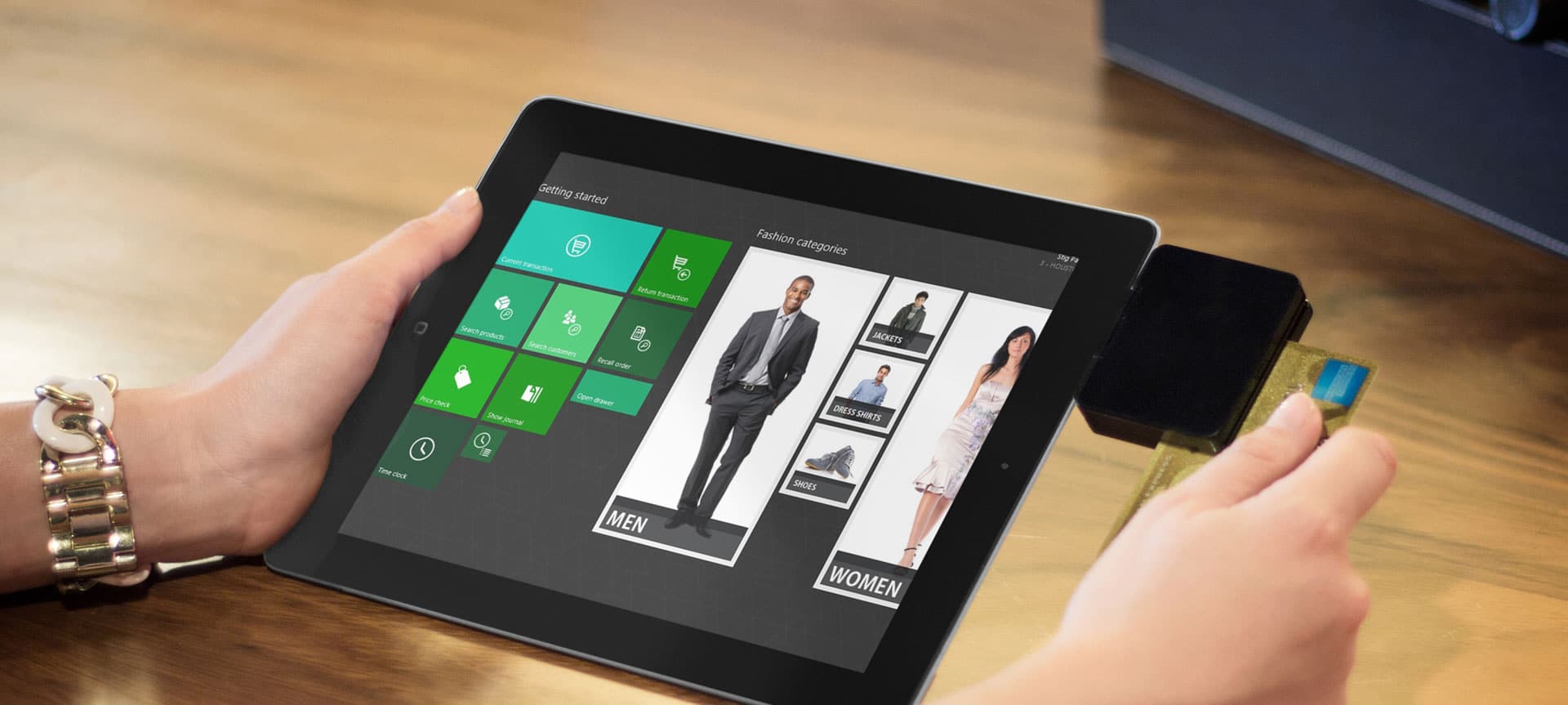 Microsoft Dynamics 365 Offers Flexible and Affordable Retail Solutions and Insights
Sunrise's history is rooted in consumer brands manufacturing. Naturally, as our customers expanded their brands into brick-and-mortar retail, we sharpened our skills right there with them and have grown to become the leading Microsoft Retail Partner. In the retail industry, you know you must provide a "buy anywhere, get anywhere" shopping experience. Dynamics 365 helps you unify commerce with a single ERP + CRM platform that includes the retail headquarters, point of sale (POS), store operations, eCommerce, catalog, merchandising, call center, and promotions, complete with built-in analytics. Top it off with Sunrise's special blend of retail solutions and you can kiss your omni-channel frustrations goodbye. Plus, Microsoft knows a thing or two about retail: with over 130 retail locations, it's the only ERP vendor that operates its own stores, running its own solution.
NO NEED TO SHOP AROUND. WE'VE GOT IT ALL.
Dynamics 365 empowers retailers to deliver a unified shopping experience—personal, seamless, and differentiated. This one platform can give you a single view of the customer without any gaps or duplication across channels. Plus, cross channel customer engagement capabilities like loyalty cards, gift cards, in-store clienteling, and promotions are at your fingertips. The best part is that these capabilities can be configured any way you like, allowing you to select the option that makes the most sense for your organization. With our solution, you'll be able to:
Step It Up with Merchandising and Distribution
Offer endless flexibility with different items (kits, bundles, customized items like monogramming, fixed and variable kits with swap out items and freebies, the list goes on!)

Extend the lifetime customer value with recurring continuity programs, auto delivery or auto ship for apparel item-of-the-month clubs or recurring cosmetics items

Improve fulfillment and lower costs by turning every store into a distribution center

Set pricing and promotion rules once and deploy how you want across channels and customer groups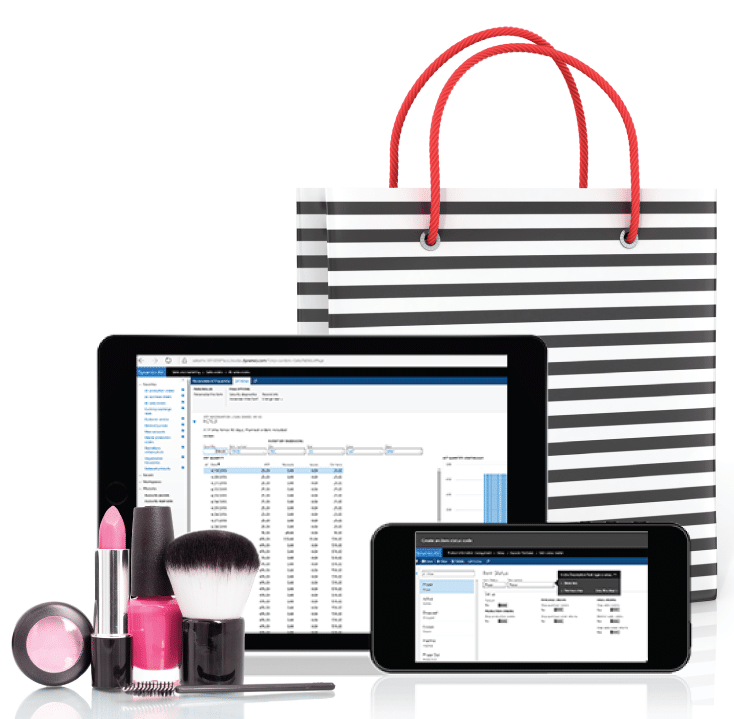 Work Smart with Business Intelligence
Ensure people only receive relevant information with personalized, role-tailored dashboards designed specifically for individual jobs

Visually display data captured from every channel as well as third party sources (including social) and turn insight into action

Gain real-time insights into products, departments, store associates, and store performance to maximize revenue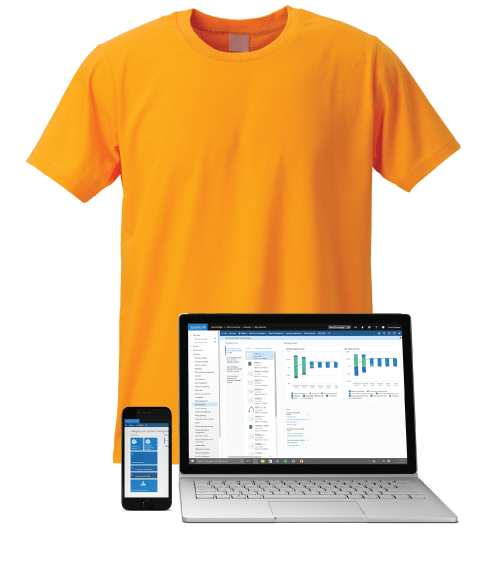 Do More with Point of Sale
Put sales history, transaction details, and wish lists at your associates' fingertips

Open new avenues for sales with mobile POS capabilities, like associates coming to the customer for transactions or the creation of "pop up" stores for holidays and events

Bring online details about customers into store with a single platform where the POS is the ERP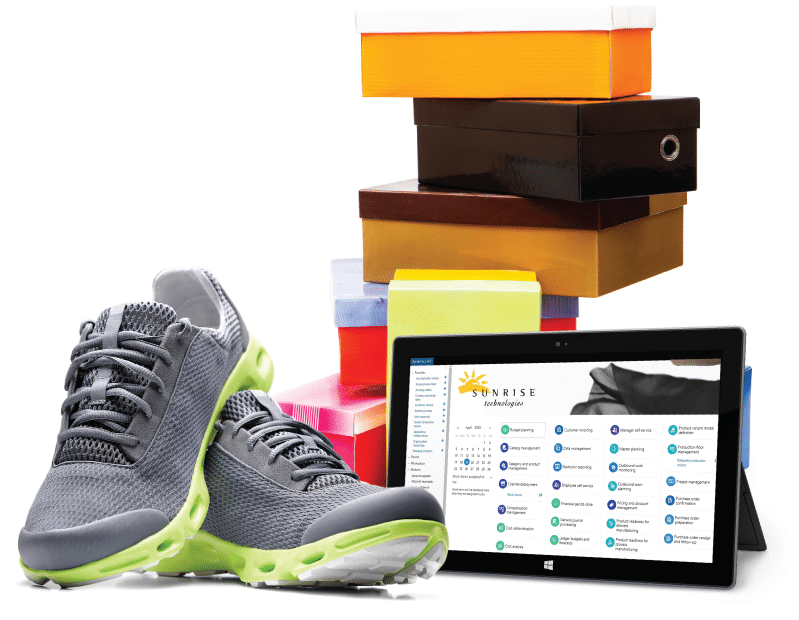 Keep Customers Happy with Unified Commerce
Break down silos and connect stores to eCommerce, catalog, call center, kiosk, wholesale, and marketplace channels

Let customers start orders online and finish in store, or buy in-store and ship to home, buy online and pickup in store, or ship from any store

Find merchandise in any store or warehouse to ensure the customer gets what they want, when they want it

Connect eCommerce to the rest of the business with your choice of shopping cart or the fully integrated commerce runtime engine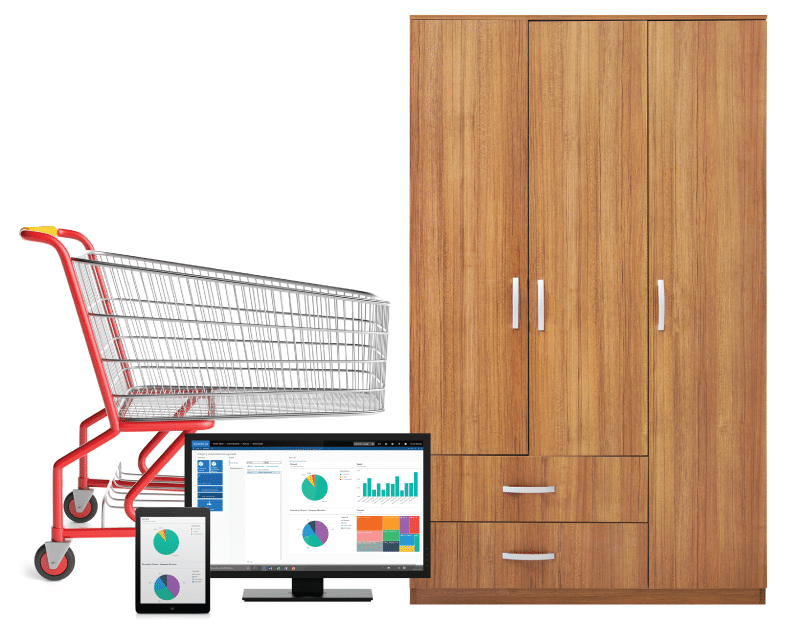 Get Personal with Retail Marketing
Gather social insights to facilitate amazing customer experiences and implement promotions, discounts, coupons

Deploy sophisticated and personalized catalog strategies and match back orders to measure success

Incentivize customers to spend more with cross-channel loyalty programs, promotions, and gift cards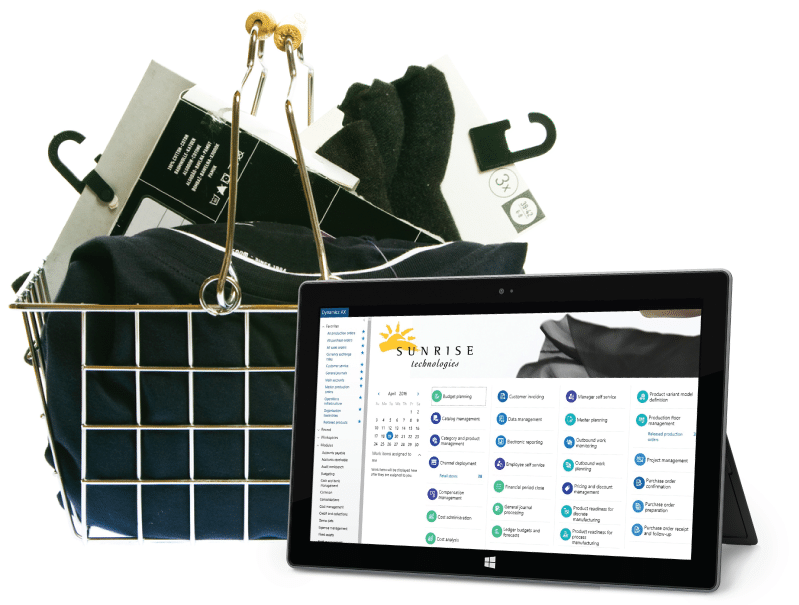 Win and Keep Customers with CRM
Make it easy for sales, marketing, and customer service to deliver delightful experiences

Engage customers, win sales, and build loyalty with complete, consistent views of customers

Manage opportunities, the sales process, and customer cases while stay connected as a team with Skype, Yammer, and OneNote integrations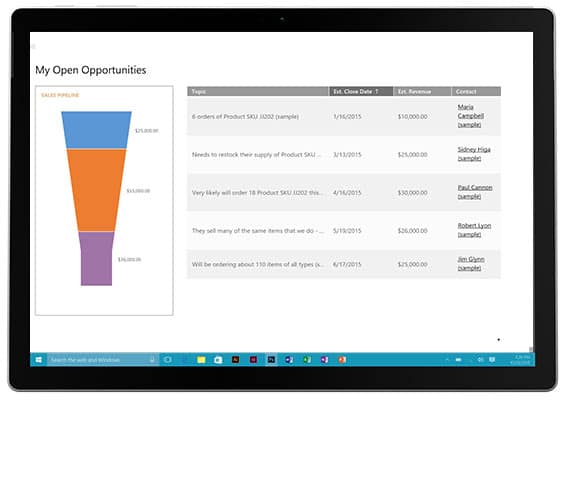 The Digital Commerce Imperative
In a recent survey, seventy-six percent of leaders in retail and CPG said they plan to make significant investments into digital commerce and customer experience within the next year. Read this report from Forrester and Microsoft on how to prepare for the future of omnichannel retail:
Strategic Retail Solutions
When retailers embrace all that Cloud technology has to offer, it can mean great things for the business. We can help you power your supply chain, POS, eCommerce, and back-office ERP with best practice retail solutions. Whether you're replacing an old Microsoft Retail Management System or a fragmented system landscape, we can help you through a retail digital transformation.
Our Best Advice for Retailers
We've seen a retail implementation or two (or thirty). So when our retail expert, Jeremy Salome, offers his number one piece of advice for retailers, we recommend you listen carefully and take note – so make sure you've got a pencil handy to hear about the right way to handle omni-channel inventory!
WHAT YOU GET
(THERE'S A LOT, BY THE WAY.)
When you select Microsoft Dynamics 365 and Sunrise, you're not just choosing a cloud retail software system. You're choosing a Unified Commerce Solution that gives you the ability to provide a single, integrated strategy for driving compelling customer experiences while controlling costs, retail replenishment, and merchandise. By providing a single view of the business, your associates are empowered to deliver a complete shopping experience. And by providing this level of service, you're ensuring a higher level of customer satisfaction and loyalty that can last for a lifetime. Now who wouldn't want that?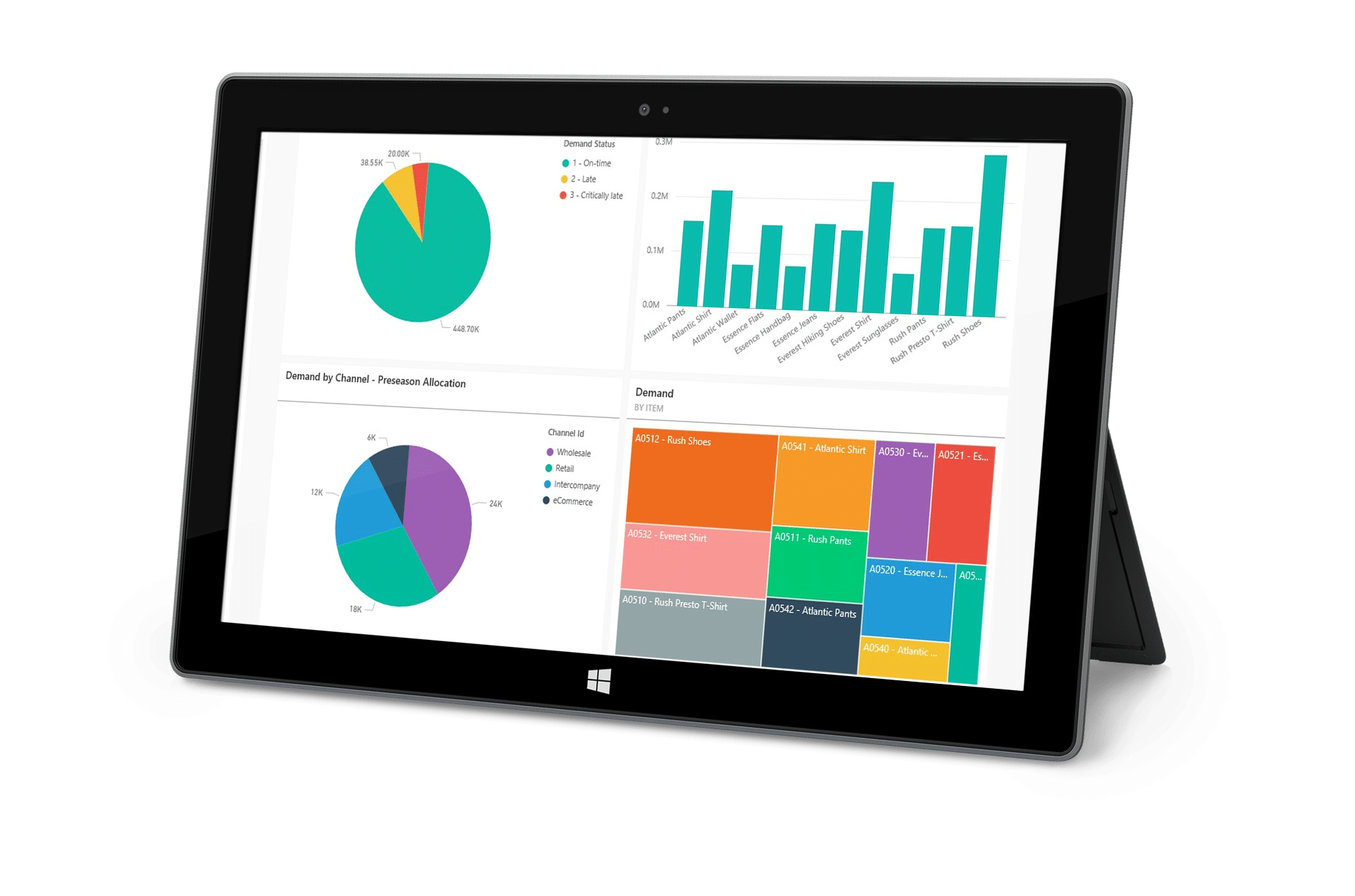 If you're more than a retailer and have your own branded products—or hope to someday—Sunrise can help. We also have expertise in the following:
READY TO TAKE THE NEXT STEPS WITH DYNAMICS 365 AND SUNRISE
Contact us today to schedule a quick chat about your project,
or sign up below to see a demo!