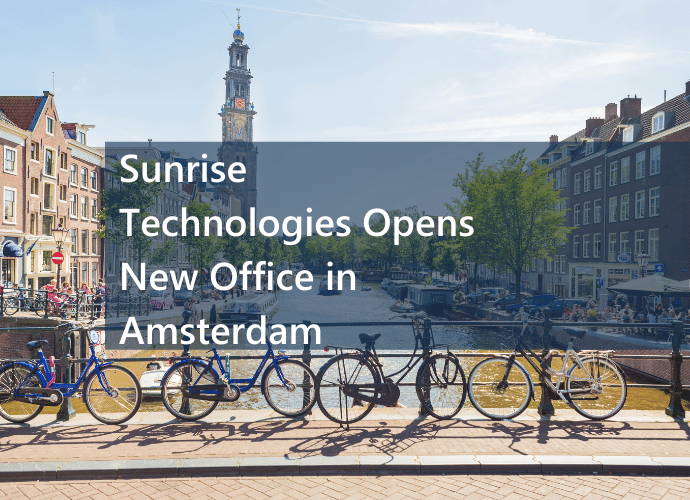 May 11, 2021
The new office in the Netherlands offers a central location to recruit Dynamics 365 talent and support for Sunrise's customers with a presence in Europe.  
WINSTON-SALEM, NC; Sunrise Technologies, a global provider of Microsoft Dynamics 365 Business Applications and Cloud Services, recently opened a new office in Amsterdam. This is Sunrise's first office in the Netherlands and second office in Europe. Sunrise's original European office is located in Muralto, Switzerland.
"Amsterdam was the best choice for us and our customers," said Heather Essic, Chief Administrative Officer for Sunrise Technologies. "We have several customers with operations in Europe, and Amsterdam's central location, universities, and strong pool of Dynamics 365 talent gives us a great platform to continue to grow our European consulting division."
Longer term, Sunrise leadership hopes to develop a cultural exchange program between U.S. and European employees. "One of the key success factors in consulting is the ability to network and share learning experiences with other teams," said Essic. "With a second location in Europe, we hope to give our employees the opportunity to gain more cultural exposure, share our methodology, and maintain our high implementation standards."
For more information, please visit sunrise.co.