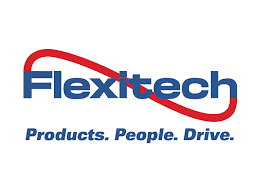 Aug 19, 2008
Sunrise Technologies, Inc. announces that Flexitech Inc. has chosen the Microsoft Dynamics AX ERP solution.
Located in Bloomington, IL, Flexitech uniquely offers current and future automotive OEM's world-class rubber hose and final assembly capabilities, as well as unmatched value in terms of product cost and performance.
Flexitech Inc. needed a system that would work with their unique business processes that add the real value to their customers. "We required a platform that would allow us to design our unique processes into the central ERP solution without spending an arm and a leg. Microsoft Dynamics AX provides the ability to write new user interfaces and database hooks using the MS .NET framework, a very popular programming language," says Nate Strech, Director of IT for Flexitech.
Flexitech also found the application interface of Microsoft Dynamics AX 2009 to be very user-friendly. "User participation is a major hurdle when implementing an enterprise-wide application, but after a power user demonstration you almost instantly gain support," adds Mr. Strech. "I'm confident Flexitech Inc. has selected the right package to not only support today's requirements but also to maintain a level of flexibility with a truly 'dynamic' ERP".
"Selecting an ERP solution is only half of the battle; choosing a partner who can fully understand the business needs and deliver the ERP technology is the other half. Flexitech Inc. is excited to work together with Sunrise Technologies on our new MS Dynamics AX implementation," states Strech. "From the very beginning during our initial online product demonstration, it was apparent that Sunrise had an in-depth understanding of Microsoft Dynamics AX's capabilities. Mr. Strech adds, "Their [Sunrise] manufacturing and distribution experience along with their knowledge of a new object-oriented ERP solution challenged Flexitech's old mainframe ways."
"We are extremely excited to add Flexitech as our latest Microsoft Dynamics AX customer." states John Pence, President of Sunrise Technologies. "Our expertise in manufacturing, combined with the flexibility and cost effectiveness of Microsoft Dynamics AX, will provide a winning automotive solution for Flexitech."
Sunrise Technologies was founded in 1994 as a consulting services company specializing in Enterprise Resource Planning and Supply Chain Management solutions. Sunrise is a Microsoft Gold Certified partner, member of the elite Microsoft Dynamics™ President's Club, and provider of the Microsoft Dynamics AX ERP solution. Sunrise offers its customers a combined expertise of business knowledge, strong project management, and a powerful business software solution. Sunrise is headquartered in Winston Salem, NC with regional offices in Dallas, TX, Los Angeles, CA, and Xi'an, China.