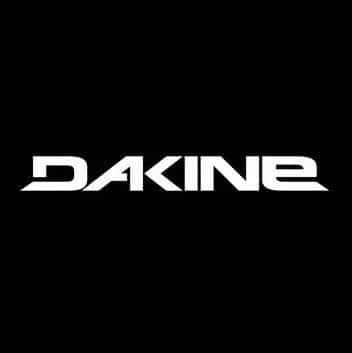 Oct 15, 2013
October 15, 2013
Sunrise Technologies is pleased to announce DAKINE, Inc. has chosen the Microsoft Dynamics AX ERP solution to run DAKINE's global operations. DAKINE selected Microsoft Dynamics AX because of the integrated nature, ease of use, and industry fit for consumer goods.
DAKINE needed a new business application platform to run global operations after Altamont Capital Partners, a private equity investor, purchased DAKINE from Billabong this summer. DAKINE had to quickly find and deploy an industry-specific global ERP solution that could support operations in the United States, Canada and France. "I chose Sunrise Technologies and Microsoft Dynamics AX for many reasons. An important reason for me was the familiarity that our users have with the Microsoft environment and how this will translate into an improved buy-in and adoption time. We simply don't have the luxury of a prolonged implementation so we must hit the ground running. Also important to us is the breadth of knowledge that the Sunrise team had about our business environment-not just knowledge of how the ERP system worked, the Sunrise team understood how an apparel business works and how the right ERP can complement and adapt to that environment," said Roger Roediger – VP of Operations.
About Sunrise Technologies
Sunrise Technologies is an experienced supply chain consulting organization that provides Enterprise Resource Planning and Business Intelligence solutions. Sunrise has over 19 years of experience in business and information systems consulting and specializes in the Microsoft Dynamics AX ERP solution for apparel and footwear manufacturing, distribution, and retail. As a global ERP and BI provider Sunrise has locations all over the world with headquarters in Winston-Salem, North Carolina, and regional offices located in Dallas, Texas; Salt Lake City, Utah; Xi'an, China and Chiasso, Switzerland. Sunrise Technologies exists to implement great ideas.
About DAKINE, Inc.
Trusted by the world's best action sports athletes since 1979, everything DAKINE creates is engineered down to the smallest details for maximum performance, quality, comfort and fit. DAKINE is located at the base of Mt. Hood, in Hood River, Oregon, an outdoor sports mecca with unique access to year round snow. With a focus on design, the winter 2014 collection delivers accessories and outerwear built to last.
For more information about Sunrise Technologies please email info@sunriseconsult.com, or call 336-722-6741.