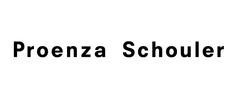 Jun 22, 2011
Sunrise Technologies, Inc. is pleased to announce that Proenza Schouler, a luxury womenswear and accessories label, has completed a successful implementation of the Microsoft Dynamics AX ERP with Sunrise Technologies, their implementation partner. With operations in the USA and Italy, the multi-country, multi-currency implementation was completed in just twelve weeks.
Based in New York City, Proenza Schouler is known for their expert tailoring and flawless construction of clothes and accessories. Founders and designers Jack McCollough and Lazaro Hernandez have won numerous awards for their trend-setting styles, including the 2011 CFDA Womenswear Designer of the Year award. Proenza Schouler is sold in over 100 of the most exclusive retail outlets worldwide, including Barneys New York and Bergdorf Goodman.
Proenza Schouler chose Sunrise Technologies as their Microsoft Dynamics AX implementation partner for their extensive experience with the apparel industry. Implementing an ERP system parallels the fashion industry with its flexibility, scalability and tailored functionality to meet the customer's business needs. With its apparel, footwear and fashion accessories expertise, Sunrise Technologies brings this unique ability to the table with the Sunrise Apparel & Footwear Template for Microsoft Dynamics AX (CfMD). To reduce the total cost of ownership, Proenza Schouler chose Microsoft Dynamics AX Software as a Service (SaaS), allowing the hardware to be hosted at a remote location.
"We chose Sunrise Technologies due to their proven experience in apparel with Microsoft Dynamics AX. The deep industry knowledge of the Sunrise consultants and their ability to deliver Microsoft Dynamics AX software as a service (SaaS) in three months proves their commitment to our business. Sunrise is committed to helping us achieve competitive advantage and a return on our investment," said Shirley Cook, Proenza Schouler CEO.
"We are delighted that Proenza Schouler choose Sunrise and Microsoft Dynamics AX for their ERP solution", state John Pence, President of Sunrise Technologies. "The combination of the power of Dynamics AX, combined with the flexibility of Software as a Service, is the perfect fit for Proenza Schouler."
Sunrise Technologies is a leading provider of Microsoft Dynamics AX ERP and PTC's Product Lifecycle Management Solutions for manufacturing, distribution, and retail. Sunrise Technologies specializes in consumer goods, textiles, apparel, footwear, and furniture. Sunrise is a global company with corporate headquarters in the Piedmont Triad Research Park of Winston Salem, North Carolina. Sunrise has regional offices in Dallas, Texas; Los Angeles, California; and Xi'an, China. For more information about Sunrise Technologies, visit our Virtual Office at Sunrise-AX.com or SunriseConsult.com.