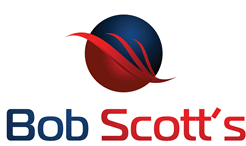 Jun 24, 2014
June 24, 2014
Sunrise Technologies, a global provider of supply chain, ERP, and business intelligence solutions, is proud to announce that they have been selected as one of Bob Scott's Insights Top 100 VARs for 2014. The top 100 resellers are chosen from organizations specializing in the sale and implementation of Enterprise Resource Planning (ERP) and accounting software.
"We want to congratulate this year's class of Bob Scott's Top 100 VARs," said Bob Scott, executive editor of Bob Scott's Insights.
The selection is based on annual revenue generated by each reseller. A special report that includes names of the organizations selected for this year's Top 100 list, ranked by revenue, is downloadable at http://www.bobscottsinsights.com.
About Bob Scott
Bob Scott has been informing and entertaining the mid-market financial software community via with his email newsletters for 15 years. He has published this information via the Bob Scott's Insights newsletter and website since 2009.
He has covered this market for 23 years through print and electronic publications, first as technology editor of Accounting Today and then as the Editor of Accounting Technology from 1997 through 2009. He has covered the traditional tax and accounting profession during the same time and has continued to address that market as executive editor of the Progressive Accountant since 2009.
About Sunrise Technologies
Since 1994, Sunrise Technologies has delivered game-changing supply chain, ERP and business intelligence solutions for fashion and home furnishing manufacturers, distributors, and retail organizations with craftsman-like quality. A global consulting network across North America, Europe, and Asia enables Sunrise to support clients of large-scale Microsoft Dynamics AX and MicroStrategy implementations anywhere they do business. For more information, visit http://www.sunriseconsult.com or call 336-722-6741.