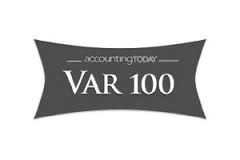 Jul 8, 2009
Accounting Technology, a magazine published monthly by SourceMedia, is pleased to announce that Sunrise Technologies has been selected to its VAR 100 list for 2009.
The VAR 100 lists the top 100 resellers by revenue for 2008. These are chosen from organizations that center their practices on the sale and implementation of mid-market accounting software. The 100 firms are selected from those businesses that chose to participate in this annual survey.
These organizations own the lion's share of this business out of the thousands of competing companies and firms that compete in this market. The organizations were listed in the magazine's April 2009 issue.
"This has been a difficult year for much of the economy. But many of these businesses have not only weathered the storm, but improved upon their financial results for 2007," says Robert W. Scott, editor of Accounting Technology and author of the popular twice-monthly electronic newsletter, Consulting Insights.