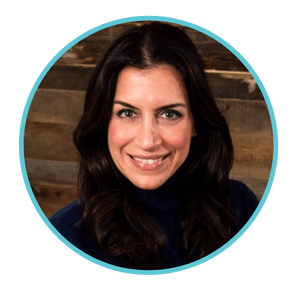 ---
Before joining Sunrise Technologies, Annie Graziani spent 15 years working in the NYC apparel industry with a primary focus in organizational management and operations. Her ability to manage at the most senior level as a COO and at a detailed level overseeing day to day operational objectives to meet company-wide initiatives is one of the reasons she is such an asset to the Sunrise team. Additionally, Annie has had experience implementing Microsoft Dynamics as both a partner and a client, giving her a unique perspective and understanding of the rewards and challenges of modern business applications.
---
The past few years have been rough on consumer brands and retailers, but it isn't all doom and gloom! If your company has survived to see 2019 with a fan base that loves your apparel, footwear, accessories, cosmetics, or whatever it may be, you've got to be doing something right. However, industry trends suggest that you've still got to fight to thrive in the coming years. This means working smarter, savvier, and more strategically than your competitors.
What does it take for a brand to survive?
So, how do you make sure that 2019 is a great year? Brand leaders know what it takes to grow and thrive for the long term:
Deliver on your brand promise to customers (better value, quality, service, and deliver on time)
Expand into new product lines, brands, channels, and global regions
Continuously drive operational efficiencies and revenue-building initiatives
It'll be even easier if you're not fighting an uphill battle with continuous friction created by legacy systems, stagnant business behaviors, and short-sighted thinking. This is a great time of year to look inward, reignite the excitement and highlight continuous improvement efforts to make sure you're able to build value and grow with your employees, vendors, and customers on board. You'll especially want to watch out for these common roadblocks we see that can make it challenging to meet your goals:
1. Don't let dying technology create friction in your operations.
Now that technology has leapfrogged ahead, there is really no excuse to maintain a Frankenstein legacy environment. The time to tackle your legacy technical debt is now. And chances are, you're probably already aware that any organization still using a combination of disparate, on-premise, or outdated systems is basically operating on borrowed time. These systems can create a huge risk — both in terms of a system failure, exposure to malware attacks, as well as reduced revenue resulting from unreliable data, time spent on manipulating reports needed to make informed decisions, and broad operational inefficiencies. It can also make it harder to implement necessary improvements to deploy omnichannel retail initiatives.
2. Find a solution that respects your data
Data is the backbone of an organization. How do you expect to make decisions about what products to sell, at what price, and to whom, without reliable information? Retailers are making huge investments into technology and infrastructure to support their brands. Using systems and reliable data to facilitate fast decision making is critical in remaining competitive. If you can't deliver on your brand's promise while others are relying more heavily on technology to steer the ship, it's likely your brand is going to fall behind.
3. Keep yourself in the mainstream
Sunrise's founder and former CIO of a major consumer brand always says:
Think of technology as the mainstream with little side streams that come and go. Microsoft is always going to be the mainstream.
Any CIO that chooses to deviate from the mainstream is taking a risk that the vendor will not be around to innovate and support the product long term. Microsoft will always be relevant as smaller competitors continue to be acquired or go out of business. And with a budget of over $1B annually dedicated to R&D, Microsoft's focus on continuously improving its business applications
4. Eliminate segregating inventory by channel
You know that delivering the right inventory to everyone, everywhere is critical. In order to do that effectively, we've found it's best to keep your inventory as close to a single pool as possible; channel-less. The more inventory is segregated for wholesale, ecommerce, brick-and-mortar, and pop-up events, the more challenges you're likely to have ensuring that the right product is at the right place at the right time. Make it easier for your organization and drive to eliminate the room for error.
5. Embrace a platform for the long term
Good news! You no longer need separate order management, point of sale (POS), warehouse, and retail replenishment systems now that a single, intelligent platform is a viable alternative. One example is Dynamics 365 Finance and Supply Chain integrating seamlessly with Dynamics 365 Commerce. It's time, now more than ever, to consolidate the number of solutions, minimize the dependency and expense on point-applications, and truly plan for the future by enabling unified commerce and all the benefits available in a long-term platform approach.
6. Implement a single business application for multiple legal entities and global footprint
You know your business best, so don't let your business applications dictate how you run your legal entities. While it sometimes makes sense to approach your business as separate entities, it should be your decision – not your software's. With more and more companies viewing global expansion as increasingly critical for long term survival, you've got to have a solution that can handle the complexities of multi-legal entity structures, multi-currency, multi-language business, as well as adapting to the various regulations found in other countries. Your systems should enable and support your growth, no matter how far you plan to expand – not inhibit it.
7. Take control of your supply chain
There are very few companies that manage a fully integrated supply chain within the bounds of the company ownership. But just because you're working with OEM suppliers or contract parties, doesn't mean you shouldn't model your full supply chain. You can add value and gain insight by having a global view of your entire supply chain. The companies that set out to add more value and help suppliers cut costs are the ones that win in the end. Leaving it up to a third party to give you the best value doesn't cut it anymore. Gain the visibility you need to remain competitive and relevant to your supply chain and, ultimately, your customers.
8. Be smart about reporting and business intelligence
To get the most value from your IT department, free them from being at your managers' beck and call to create and run reports so they can focus on building your business infrastructure for growth. By allowing your users to create and view reliable reports that enable better quality and faster decision-making helps to democratize the ability to run useful reports, at your users' fingertips. This frees your IT department so they can keep their eyes on the ever-changing, cutting edge of technology and bring even more value to the business users.  Today, it's easier than ever to manage and access big data, dashboards, and machine learning at every level including real-time business reporting. You're leaving money on the table if you don't start taking advantage of these advances. In fact, in his recap of NRF 2019, Forrester Vice President and Principal Analyst, Brendan Witcher, said "Data is the 2019 competitive weapon for retail — if you don't have a data strategy, you won't have a successful digital strategy. You cannot create great experiences for customers whom you don't understand or manage a business that you can't properly evaluate."
9. All clouds are not equal
It's easy to assume that all clouds are equal and therefore the deciding factor is price. However, this isn't the case. When choosing a cloud-based business solution, it's important to consider things that may incur 'hidden' costs, like the flexibility to fit your industry requirements vs the increased cost and time to custom-build a solution. It's also important to think about how your users will adjust to a new system. By combining Office 365 with Dynamics 365 ERP and CRM, users can see serious productivity gains while using a familiar interface. While those factors will never be in a price comparison chart, they are just as important as licensing and usage fees.
10. Start planning early
It never hurts to start discussions and gather information about estimates, resources, and timing as early as possible. Even if you've got a plan and a platform in mind, you've still got to get your manager, your peers, and your team members on board. And they will all have opinions, varying by seniority, role, and past experiences with different software solutions. Not to mention, the range of emotions from excitement to fear need to be carefully managed. Everyone has a different opinion about what the path forward should look like, so your best bet is to start the process early. Also, if you're expecting to have something in place by the next holiday season, you've got to start now.
11. Lock in a third party consultant that knows your industry
Third party consultants and vendors have their time and place and in some cases can be extremely helpful, but selecting the right one for your business is key. You can easily get steered in the wrong direction by a software expert who doesn't know your industry. They can lead you to solutions that are actually not actually applicable to your unique style of business, don't really solve the problems of the industry, and/or require excessive customizations to get the system to work for you.
Growing your brand is hard enough– you don't need your systems working against you. To keep pace with your competitors, let alone the sheer pace of change, you need a solution that can keep up. Yet, studies show that companies only change their business systems every 7-10 years. If you're in that camp, and you're thinking about making a move in the coming year, be smart about it. Point applications strung together with costly interfaces used to be your only choice, but not anymore. Following our tips is a great start, but to get the most out of your investment, make sure you pick a totally integrated solution that allows you to scale and grow as needed while fulfilling your brand promise to your customers.