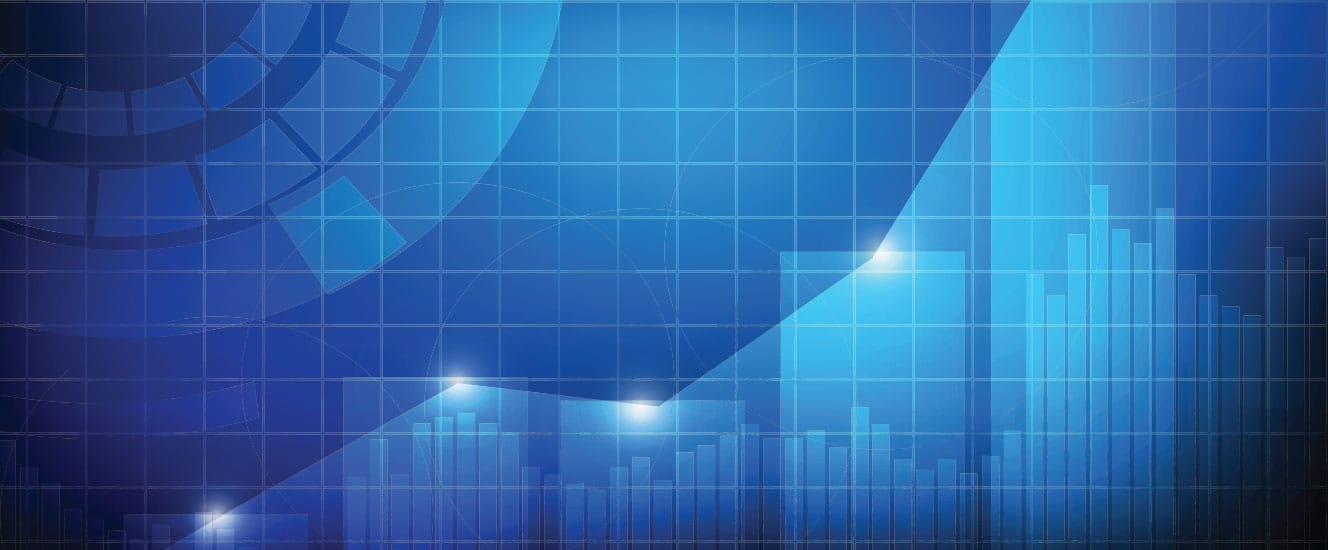 Nucleus Research ERP Technology Value Matrix
The ERP Value Matrix reflects the continued shift to the cloud, with vendors seeing accelerated adoption rates. Microsoft continues in its Leader position with Microsoft Dynamics 365 for Finance and Supply Chain, Enterprise Edition. All the enterprise capabilities in Microsoft Dynamics for Finance and Supply Chain, Enterprise edition are underpinned by Microsoft's global delivery strategy that includes 36 geographies and over 60 language localizations. Additionally, the Microsoft business application platform delivers capabilities such as Power Apps, Power BI, Power Automate, and the Microsoft Dataverse (formerly Common Data Service), helping customers better collect and analyze their data as well as build applications to automate manual tasks.
MICROSOFT A LEADER IN THE GARTNER MAGIC QUADRANT FOR CLOUD ERP
Product-centric organizations are rapidly adopting cloud ERP applications with superior process automation and analytic capabilities. Application leaders use the Gartner Magic Quadrant to evaluate cloud ERP vendors as part of a composable strategy that emphasizes standardization and agility.
THE TOTAL ECONOMIC IMPACT™ OF MICROSOFT DYNAMICS SUPPLY CHAIN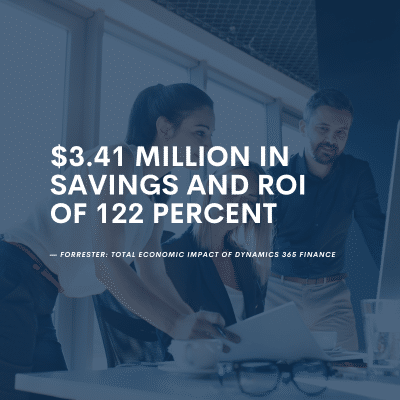 THE TOTAL ECONOMIC IMPACT™ OF MICROSOFT DYNAMICS FINANCE
Microsoft commissioned Forrester Consulting to conduct a Total Economic Impact™ (TEI) study and examine the potential return on investment (ROI) enterprises may realize by deploying Microsoft Dynamics 365 Finance. The purpose of this study is to provide readers with a framework to evaluate the potential financial impact of Dynamics 365 Finance on their organizations.
To better understand the benefits, costs, and risks associated with this investment, Forrester interviewed four representatives with experience using Dynamics 365 Finance. For the purposes of this study, Forrester aggregated the interviewees' experiences and combined the results into a single composite organization that is a retail and wholesale organization with 120 finance personnel and revenue of $750 million per year.
Above Average ROI from Dynamics 365
In analyzing the results of Microsoft Dynamics 365 deployments, Nucleus found that for every dollar spent, companies realized an average of $16.97 in returns. This is significantly higher than the average for both enterprise resource planning (ERP) and customer relationship management (CRM), which deliver, on average, $7.23 and $8.71 respectively. Nucleus found that companies taking advantage of Microsoft's investments in cloud and usability, as well as integration and analytics, were able to achieve significant returns by increasing productivity and revenues and reducing costs. Microsoft's integration of business capabilities such as ERP, CRM, and HCM with Office 365, Power BI, Power Platform, and Azure offer even greater value than the industry averages and as Microsoft makes further investments in integration and innovation, customers will benefit from the additional value provided by the cloud platform.
The Total Economic Impact™ of Power Apps
Adopting Power Apps can transform a company's IT function from a blocker to an enabler. One interviewee in the Forrester Total Economic Impact Study said: "We can now build once and deploy to different places....We can now make changes on the fly and support a very dynamic business." Benefits included:
74 percent less cost to develop an application
188 percent ROI over 3 years, with a net present value of $6.1 million
Average payback period is less than 6 months
The Digital Commerce Imperative
A staggering seventy-six percent of retail and CPG decision-makers agree that improving digital commerce capabilities is their most urgent business priority. And yet for many organizations running on legacy or disparate systems, this goal is far out of reach. Microsoft commissioned Forrester to evaluate how retail and CPG companies are approaching digital commerce improvements today. In this thought leadership report, read key insights about the state of the retail and CPG industries in a post-pandemic world, and how technology leaders plan to invest to make true unified commerce a reality.
The Total Economic Impact™ Of Microsoft Dynamics 365 For Finance And Operations
Cloud simplicity, gained agility, improved user adoption, and enhanced security were a few of the benefits of Microsoft Dynamics 365 Finance and Operations. The quantitative benefits over a three year period included:
Increased wholesale revenue by 3 percent, retail revenue by 4 percent and decreased excess inventory and shrinkage by 10 percent
Operational efficiencies reduced cost of goods sold by 10 percent and improved gross margin by 2.4 percent
Employee productivity gains reduced shop floor staffing by 6 percent, increased finance productive by 20 percent, and increased sales productivity by 4 percent
Total benefits resulted in a 60 percent ROI and a 20 month payback period, including legacy license, maintenance, hardware, and admin cost avoidance
THE TOTAL ECONOMIC IMPACT™ OF MICROSOFT DYNAMICS COMMERCE
Dynamics 365 Commerce provides a seamless shopping experience across physical and digital channels. Customers using a network of disparate and inflexible legacy solutions stand to save significant time and money by moving to an integrated omni-channel solution like Commerce. Forrester's Total Economic Impact study of Dynamics 365 Commerce found:
Improved inventory management to the tune of $3.7 million
Saved $1.9 million through decreased training time
Increased brick and mortar sales by $1.5 million
25 percent eCommerce sales uplift
Payback period of only 17 months
Microsoft Customer Insights Shines As a New Leader
Enterprises that invest in these leading customer analytics technologies to drive intelligent, optimized interactions with their customers will stand to benefit the most from these market changes. Launched in April 2019, Microsoft Dynamics 365 Customer Insights is an enterprise real-time CDP delivered as a self-service solution.
The Total Economic Impact™ Of Microsoft Azure IaaS
Microsoft commissioned Forrester Consulting to conduct a study to examine the potential return on investment (ROI) enterprises may realize by shifting some or all their management and operations from on-premises, hosted, and outsourced implementations to Azure's infrastructure-as-a-service (IaaS) offering. Benefits included:
Improved production efficiency
Reduced datacenter, IT resource, and outsourcing costs
Easier and faster software and hardware management (such as patching and support)
Microsoft Security a Leader in 5 Magic Quadrants
Gartner has named Microsoft Security a Leader in five Magic Quadrants. This is exciting news that we believe speaks to the breadth and depth of our security offerings. Microsoft was identified as a Leader in the following five security areas:
Cloud Access Security Broker (CASB) solutions

Access Management

Enterprise Information Archiving

Unified Endpoint Management (UEM) tools

Endpoint Protection Platforms
A Platform for Today, Tomorrow, and Decades from Now
Microsoft offers a complete platform at a tremendous value. When you consider the billions of dollars invested in research and development, cloud growth, and long term viability, an investment in Microsoft makes long term sense.