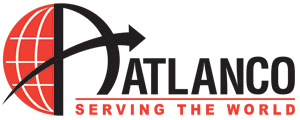 Mar 11, 2009
Sunrise Technologies, Inc. announces the successful upgrade of Atlanco, Inc. to Microsoft Dynamics™ AX 2009.
Atlanco (www.atlanco.com) is a leading domestic and international supplier of personal equipment, material, and uniforms to the military, law enforcement, and public safety markets. Headquartered in Marietta, GA, the fifty-nine year old company is an industry leader in the design and production of a wide variety of innovative products sold under the Tru-Spec and Atlanco brands.
Atlanco was running the Microsoft Axapta 3.0 ERP solution when the company made the decision to upgrade to the migration Microsoft Dynamics AX 2009 version of the product, which was released in June 2008. The upgrade provided many benefits to the company such as a more intuitive user interface and a more robust integration platform (AIF). Atlanco is also making use of the new SQL Reporting tools and Analysis Services to quickly and easily create reports in a variety of formats. The upgrade also gave Atlanco the opportunity to clean up any erroneous data that existed in the system and to take advantage of some of the new features of Microsoft Dynamics AX 2009, such as integrated credit card processing. Users and management have a greater trust and confidence in the accuracy of their data.
Atlanco chose Microsoft partner Sunrise Technologies to complete the upgrade process. Andy Laurance, Director of IT for Atlanco, stated "I have been involved with many major upgrades/conversions in my IT career and this upgrade has been the smoothest, most efficient, and error free project I have experienced….The diligence and expertise of the Sunrise Technologies Team assigned to us definitely provided us an advantage which I do not feel we would have gotten from any other Microsoft [Dynamics] AX channel Partner."
Sunrise Senior Technical Architect Don Ramsay used the Microsoft Dynamics AX migration tools and process provided by Microsoft to upgrade the data and heavily-customized code from Atlanco's 3.0 version to the new 2009 version. Don commented on these tools: "I've performed many [Microsoft Dynamics] AX upgrades in the past, dating back to version 2.5, and this was easily one of the smoothest upgrades that I've performed. The enhanced data conversion and code comparison tools facilitated an aggressive implementation timeline."