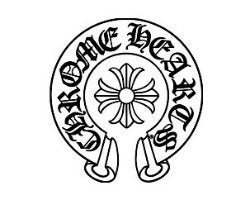 Nov 14, 2006
Sunrise Technologies, Inc. announces today that Chrome Hearts LLC has chosen Microsoft Dynamics AX as their ERP solution.  Sunrise Technologies will deploy the Microsoft Dynamics AX ERP solution for the Hollywood, CA based company.
Chrome Hearts was founded in 1989 by Richard Stark and has retail locations in Los Angeles, Las Vegas, Malibu, New York, Hong Kong, Japan and Paris.  Chrome Hearts is known for their beautifully crafted jewelry, leather apparel goods, accessories and furniture.  Chrome Hearts is one of the chosen brands of many of the entertainment industry's leading trend setters such as the Rolling Stones and Cher.
"The Sunrise Technologies team did an excellent job of demonstrating their knowledge of Dynamics AX V4.0 and their vast experience in the Apparel industry to the Chrome Hearts project team as well as their value proposition to the Executive Management team. This in addition to presenting Chrome Hearts with a significant number of Dynamics customer references and a well qualified team of implementation consultants resulted in a clear choice for Chrome Hearts," stated Bill Gerrish, Microsoft SMS&P Strategic Engagement Manager.
"We are extremely happy to add Chrome Hearts to our rapidly growing list of Dynamics AX customers.  Dynamics AX's combination of flexibility, cost effectiveness, and proven track record in apparel and consumer goods makes it the perfect fit for Chrome Hearts," states John Pence, President and Founder of Sunrise Technologies.  Pence adds that "we are looking forward to a very successful partnership with Chrome Hearts, and we expect to continue to invest and grow in the California market."
Sunrise Technologies was founded in 1994 as a consulting services company and has implemented many successful supply chain and ERP solutions.  Sunrise Technologies is a Microsoft Gold Certified Partner specializing in the Microsoft Dynamics AX ERP system.  Sunrise is headquartered in Winston Salem, North Carolina with a regional office in Dallas, Texas and a technology center in New Delhi, India.
For more information about Sunrise Technologies, visit www.sunriseconsult.com or call Sunrise Technologies at 336-722-6741.