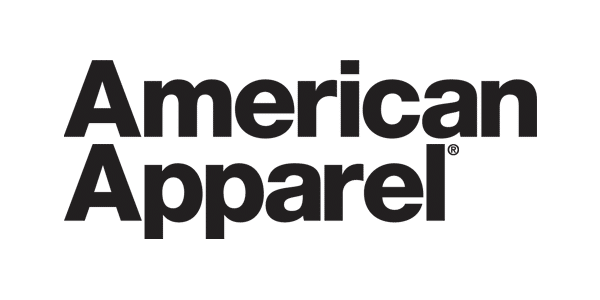 Jun 30, 2007
Sunrise Technologies, Inc. announces that American Apparel has chosen Microsoft Dynamics AX as their new ERP solution. American Apparel needed a solution that could integrate with every facet of their manufacturing and distribution. Sunrise Technologies, Microsoftís industry expert for textile and apparel, was the obvious choice with its proven record of being one of the top AX partners in the USA.
American Apparel is the largest garment factory in the United States with largest stocked T-shirt line in the country. Creating fabrics that range from synthetic to organic cotton, American Apparel offers a variety of clothing for men, women, children, and pets. Providing a worker-friendly atmosphere and eco-responsible manufacturing facility has made the company one of the fastestgrowing consumer apparel brands in the United States with 14 authorized distributors and more than 153 international retail locations. As a vertically integrated manufacturer and retailer, American Apparel knits, cuts, sews, markets, distributes, and designs T-shirts from its 800,000 square foot facility in downtown LA.
American Apparel faces unique information challenges in supporting their vertical supply chain, production, and global wholesale and retail operations. By manufacturing exclusively in the USA, they must constantly improve efficiency to remain competitive.
"We chose Dynamics AX over several other ERP systems for its flexibility, scalability, and wide breadth of functionality. We liked the roadmap presented to us by Microsoft as well as their official support of partners devoted to providing industry specific solutions," stated America Apparelís IT Director, Jeff Kolb.
Selecting the correct system is paramount but choosing the right partner is just as crucial.
"The team at Sunrise Technologies showed deep industry knowledge and was always willing to back up their promises with detailed demonstrations, creating confidence and enthusiasm in our users,î Kolb commented. The familiar User Interface elements in the system, integration across the Microsoft platform, and SQL/.NET on the back end satisfied technical staff at American Apparel and fit their skill sets. Kolb sees a bright future with Sunrise and Dynamics AX, ìWe believe that AX will be a cost effective platform to further streamline our business and support future growth.î"
Bill Gerrish, Microsoft's Strategic Engagement Manager for the project, added, ìI had the opportunity to work with the Sunrise team throughout the entire ERP evaluation at American Apparel. They demonstrated the willingness to ëdo whatever it takesí to earn this business. The Sunrise team, clearly proved their apparel expertise, introduced their Apparel solution, as well as an experienced and credible team to lead the implementation."
Sunrise Technologies was founded in 1994 as a consulting services company and has implemented many successful supply chain and ERP solutions. Sunrise Technologies is a Microsoft Gold Certified Partner specializing in the Microsoft Dynamics AX ERP system. Sunrise is specifically recognized by Microsoft as the Microsoft Dynamics AX provider for the textile, apparel, and footwear industries. Sunrise is headquartered in Winston-Salem, North Carolina with a regional office in Dallas, Texas and technology centers in India and China.