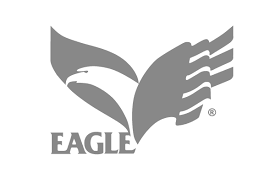 Jul 23, 2008
Sunrise Technologies, Inc. announces that Eagle Industries Unlimited has chosen the Microsoft Dynamics AX ERP solution. Eagle was looking for a truly integrated solution that would enhance the visibility of their supply chain and improve the overall control of the business.
Located in Fenton, Missouri, Eagle Industries is a world leader in manufacturing tactical nylon products for the military and law enforcement community. Eagle's dedication to delivering the highest quality product based on their customer's needs has directly affected the tremendous growth they have experienced over the last 30 years.
Eagle Industries chose Sunrise Technologies for their expertise in apparel manufacturing and distribution with the Microsoft Dynamics AX ERP solution. Microsoft Dynamics AX will provide a platform for the future growth of the business and give Eagle the competitive advantage that they need in order to maintain excellent customer satisfaction.
"We were looking for an integrated solution that would improve our customer service and delivery," states Scott Stratton, Vice President of Information Systems for Eagle Industries Unlimited.
"With Microsoft Dynamics AX and the industry expertise of the Sunrise team, our new solution will offer us the enhanced capability to view our business end-to-end while reducing inventory costs and improving efficiency", adds Scott Carver, Vice President of Operations for Eagle Industries Unlimited.
"We are delighted to add Eagle Industries as a Sunrise customer," states John Pence, President of Sunrise Technologies. "Microsoft Dynamics AX and Sunrise are the perfect fit for Eagle, and we are looking forward to helping Eagle achieve their business goals." Sunrise Technologies was founded in 1994 as a consulting services company specializing in supply chain management solutions for manufacturing and distribution companies. Sunrise offers its customers a combined expertise of business knowledge, strong project management, and powerful business software solutions. Sunrise is headquartered in Winston Salem, NC with regional offices in Dallas, TX, Los Angeles, CA, and Xi'an, China.