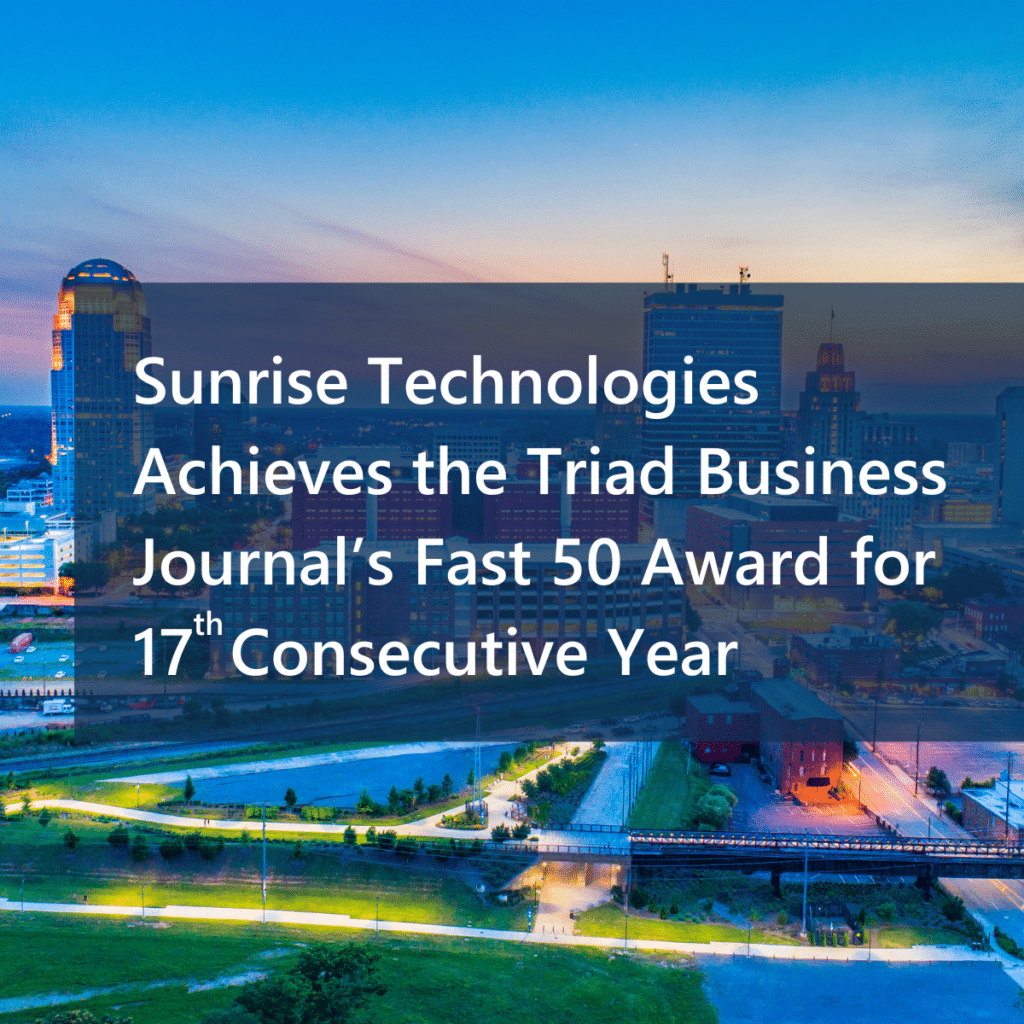 Sep 1, 2023
Sunrise Technologies implements Dynamics 365 and Power Platform business applications for brands, retailers, and manufacturers.
Sunrise Technologies, a global provider of Microsoft Dynamics 365 Business Applications and Cloud Services, is thrilled to announce that it has been recognized as a recipient of the Triad Business Journal's Fast 50 Award for 2023. This award celebrates the growth and innovation demonstrated by companies across various industries within the Triad. 2023 also marks the 17th consecutive year that Sunrise has been recognized as a Fast 50 company.
Over the past year, Sunrise Technologies has continued to thrive within a constantly evolving business systems landscape by focusing on its core offering as a Microsoft business applications partner. In January, Sunrise launched Smart Allocation 365 – the next generation of its supply chain planning solution. Sunrise was also recognized by Microsoft in July as a finalist for the Dynamics 365 Supply Chain Partner of the Year award. The company also welcomed 19 new hires to its Fast Tracks program for new college graduates.
"We are deeply honored to be recognized with the Triad Business Journal's Fast 50 Award for 2023," said John Pence, President and Founder of Sunrise Technologies. "This award underscores the commitment of our team to drive innovation, deliver exceptional value to our clients, and contribute to the growth of the Triad business landscape."
To be eligible for the Fast 50 award, a company must have its U.S. headquarters in the Triad, be a privately held and for-profit venture, and have been in business for three or more full fiscal years.
View Original Article