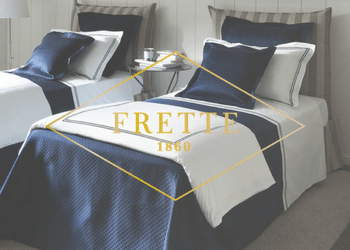 Aug 22, 2017
Sunrise Technologies, a worldwide provider of Microsoft Dynamics ERP, CRM, and BI consulting services, announced today that luxury linen retailer Frette has selected Sunrise as their Dynamics 365 implementation partner.
"We look forward to improving our supply chain processes with Dynamics 365 and Sunrise and delivering the best retail experience to our customers," says Paolo Fabiocchi, CFO of Frette North America, Inc. Since 1860, Frette has provided bed linens and home furnishings for some of the most discerning clients in the world. Past clients include over 500 European royal families, the Vatican, and the Orient Express. For over 150 years, Frette has maintained an innovative outlook with an eye to their luxurious heritage.
By selecting Sunrise, Frette will replace their legacy Point-Of-Sale system and improve operational efficiency within the company. After many years running separate operations, Frette wanted to bring their Italian and North American divisions together under a single ERP system. With over 100 retail stores, Frette also needed a modern, flexible Point-Of-Sale system that would provide a seamless customer experience, regardless of location. Frette's parent company, Change Capital Partners, was eager to see a solution that offered the most value. In addition, Frette will also have access to exclusive Sunrise solutions that optimize Dynamics 365 for Retail.
"We are excited to welcome Frette to the Sunrise family," says John Pence, president of Sunrise Technologies. "By helping them combine their two companies onto a single platform, we know they will benefit from streamlined processes, integrated inventory visibility, and improved real time business reporting."