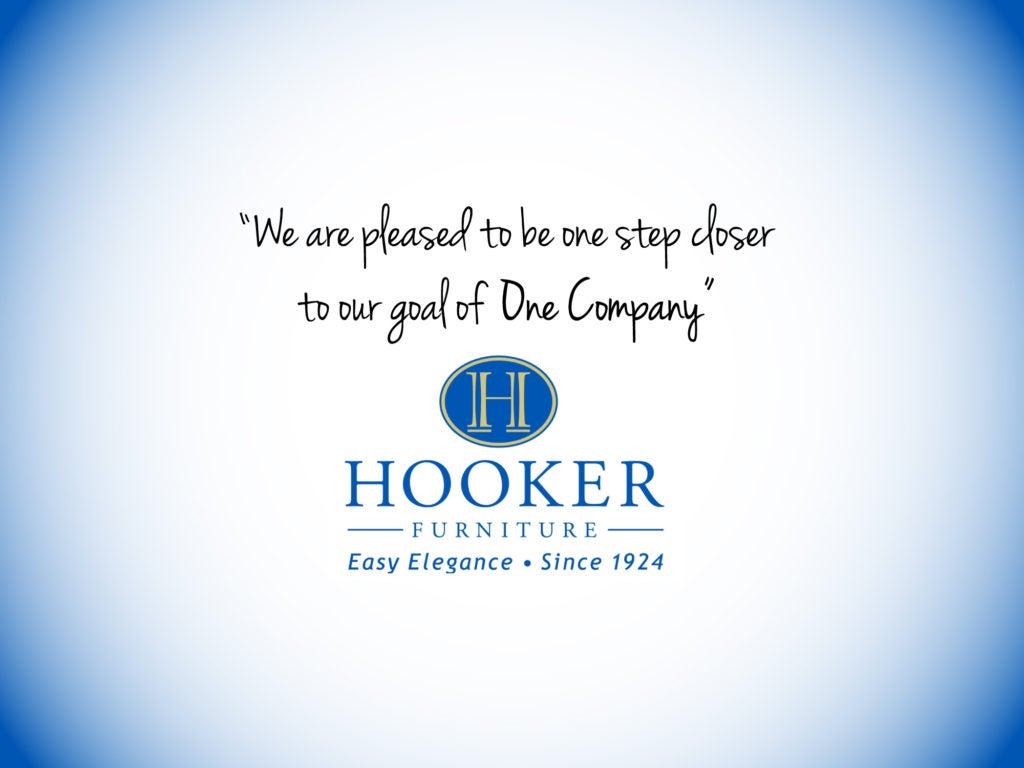 May 19, 2015
Sunrise Technologies, a worldwide provider of ERP and BI consulting services, announced today that longtime customer, Hooker Furniture, had another successful deployment of Microsoft Dynamics AX. This was Phase 2 of an ongoing effort to consolidate multiple divisional ERP systems into a single Tier 1 ERP platform to reduce IT costs and drive operational efficiency to provide 'one face to the customer.'
"We are pleased to be one step closer to our goal of One Company by having two of our three divisions running on one business platform. We are excited about beginning our third and final step of converting our third division to Microsoft Dynamics AX," said Charlene Bowling, CIO of Hooker Furniture.
Hooker Furniture has implemented full financials and supply chain functionality with Microsoft Dynamics AX, including manufacturing, shop floor control, warehousing, product configurations, and eCommerce integrations with its new online furniture brand, Homeware.
"The go-live went very smoothly. Even on Day 1, we were able to perform all of our functions, including production and shipping," said Bowling.
Microsoft Dynamics AX will support Hooker Furniture's continued growth across various divisions, channels, and global markets for many years to come.
About Hooker Furniture
Hooker Furniture is one of the world's largest publicly-traded furniture companies and an industry leader in product innovation, style, and functionality. With headquarters and import operations in Martinsville, VA, and custom manufacturing facilities in Bedford, VA, and Hickory, NC, this upscale furniture brand is the leading resource for home office, entertainment, dining, and living room collections as well as leather and fabric upholstery.