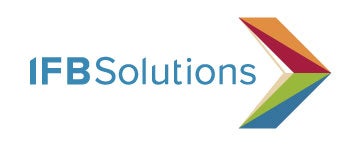 Aug 18, 2020
The nonprofit organization selected Sunrise as its partner for digital transformation with Dynamics 365.
WINSTON-SALEM, NC — August 18th, 2020 — Sunrise Technologies, a global provider of Microsoft Dynamics 365 Business Applications and Cloud Services, announced today that IFB Solutions has selected Microsoft Dynamics 365 as its ERP solution and Sunrise as its implementation partner.
IFB Solutions is a nonprofit corporation that provides employment, training, and services for people who are blind or visually impaired. Headquartered in Winston-Salem, NC, IFB Solutions operates manufacturing facilities in Winston-Salem, Asheville, NC, and Little Rock, AR. IFB Solutions manufactures mattresses, office supplies, apparel, and prescription glasses for consumers, the U.S. military, and the U.S. government.
IFB Solutions will implement Dynamics 365 Finance and Supply Chain as its core business application, along with the Sunrise 365 Supply Chain Solution. As a non-profit that provides jobs and opportunities to the blind and visually impaired, a key requirement for IFB Solutions was the ability to integrate accessibility tools with their choice of ERP system. The ease of integration to Dynamics 365, as part of Microsoft's commitment to accessible and inclusive products, made the solution a perfect fit.
"Dynamics 365 and Sunrise were great choices for us," said Rob Burgess, Chief Financial Officer at IFB Solutions. "With Sunrise, we found a partner who understood our business and could provide the solutions we needed for future growth."
"We are proud to be helping IFB Solutions grow their core mission," said John Pence, President and founder of Sunrise. "With Dynamics 365 and Sunrise, IFB Solutions now has a complete, scalable platform to sustain them for many years to come."