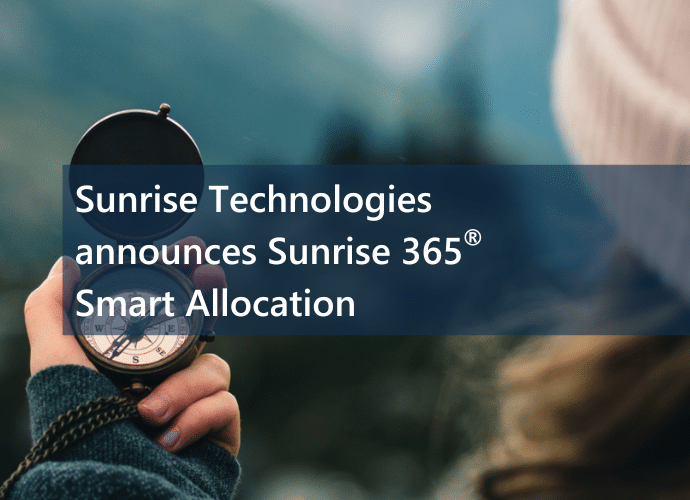 Mar 29, 2023
Sunrise Technologies now offers its soft allocation solution on Microsoft Azure in an ERP-agnostic solution.
Sunrise Technologies, a global provider of Microsoft business applications, is proud to announce its newest IP, Sunrise 365 Smart Allocation.
Everyone talks about supply chain resilience in the wake of the pandemic for good reason. Consumer behavior was radically altered. Foot traffic in retail stores was instantly replaced by eCommerce. Simultaneously, worldwide shipments were halted while demand for carrier services reached an all-time high. Factory output plummeted as suppliers faced new working restrictions. The rigid sections of the world's supply chain buckled in lockstep.
"The term 'supply chain resiliency' became the buzzword, but there were more questions than answers," said Brad Edwards, CTO of Sunrise Technologies. "How do you adapt to demand that disappears? What will happen when supply evaporates? Can you quantify the bottom-line impact of these disruptions to your business?"
Sunrise 365 Smart Allocation is built to analyze supply chain resiliency and answer these fundamental questions.
Not all demand is created equal. Smart Allocation calculates the optimal spread of goods based on demand priority and time-phased supply. Unit shortages, lost revenue, and inventory excess are exposed in Power BI for analysis and action.
The best part: Smart Allocation works with any ERP system. Plug your source system into Azure and Sunrise 365 Smart Allocation will analyze your supply chain position and render the results in Power BI.
The solution is a perfect fit for any business that needs an inventory planning solution but does not want to upend its existing tech stack for a single piece of the puzzle.
View Original Article