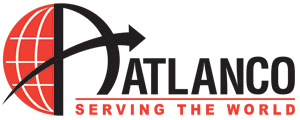 Nov 10, 2013
November 10, 2013
Sunrise Technologies is proud to announce the success and time-savings that Microsoft Dynamics AX customer, Atlanco, is experiencing with Sunrise Business Intelligence. Atlanco is a leading supplier of equipment and uniforms for the military and law enforcement, and has been using Microsoft Dynamics AX to manage operations since 2000. Atlanco recently deployed actionable business intelligence to target three distinct user groups; the executive team, outside sales representatives, and customer service.
Since the deployment of Sunrise BI, Atlanco executives now have faster access to business indicators that are the most important to them. Dashboards are available for the executive team to run what-if scenarios on the business before making critical decisions.
Outside sales representatives had very limited visibility into Atlanco's data. Now these sales team members have security-enabled access to actionable data, such as past sales to a particular customer. "This type of information allows a salesperson to go to a client and specifically target products the client has purchased in the past, allowing them to look for opportunities to sell companion items, such as a belt with a certain pair of pants," says IT Director, Andy Laurance.
Customer service representatives are the heaviest Sunrise BI users and getting great returns. These representatives are able to drill down into the details faster and with greater visibility into under-stocked and over-stocked items. This insight gives the representative what they need to take action. Customer service representatives are able to better satisfy customers by understanding which items they need to pre-order. Customer Service representatives are experiencing time savings of 40 hours per representative per month due to actionable data provided in the Sunrise BI deployment.
With the addition of Sunrise Business Intelligence solutions, customers like Atlanco are provided graphical insights from large volumes of data quickly, allowing the business to make better decisions.
About Sunrise Technologies
Sunrise Technologies is an experienced supply chain consulting organization that provides Enterprise Resource Planning and Business Intelligence solutions. Sunrise has over 19 years of experience in business and information systems consulting and specializes in the Microsoft Dynamics AX ERP solution and Business Intelligence solutions for apparel and footwear manufacturing, distribution, and retail. As a global provider, Sunrise has locations all over the world with headquarters in Winston-Salem, North Carolina, and regional offices located in Dallas, Texas; Salt Lake City, Utah; Xi'an, China and Chiasso, Switzerland. Sunrise Technologies exists to implement great ideas.
For more information about Sunrise Technologies please email info@sunriseconsult.com, or call 336-722-6741.