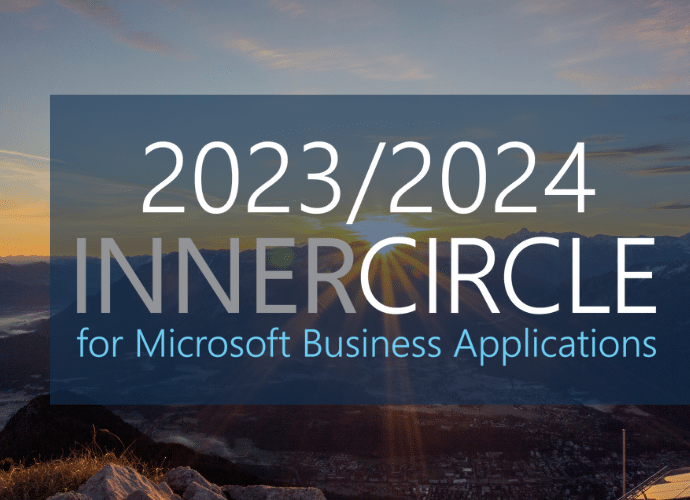 Aug 21, 2023
Sunrise Technologies is honored by Microsoft for outstanding sales achievement and innovation.
Sunrise Technologies, a global provider of Microsoft Dynamics 365 Business Applications and Cloud services, has achieved the prestigious Microsoft Business Applications 2023-2024 Inner Circle award. Membership in this elite group is based on sales achievements that rank Sunrise Technologies in the top echelon of Microsoft's Business Applications global network of partners. Inner Circle members have performed to a high standard of excellence by delivering valuable solutions that help organizations achieve increased success.
2023-2024 Inner Circle members are invited to the Inner Circle Summit in Spring 2024 as well as virtual meetings between July 2023 and June 2024, where they will have a unique opportunity to discuss strategy with Microsoft senior leaders and fellow Inner Circle partners, while learning more about the company's road maps and future plans, establish strong executive connections, and collaborate on best practices.
A Microsoft partner since 2003, Sunrise Technologies specializes in implementing Dynamics 365 ERP and CRM solutions for brands, manufacturers, and retailers. 2023 has been a year of innovation for Sunrise, with the launch of its Sunrise 365 Smart Allocation solution in January. In July, the company was also recognized as a finalist for the Microsoft Partner of the Year Award for Dynamics 365 Supply Chain.
"We're honored to be recognized as a member of Microsoft's Inner Circle," said John Pence, President and Founder of Sunrise Technologies. "This achievement underscores the strength of our collaboration with Microsoft and our commitment to delivering exceptional value to our customers."
"With the Inner Circle distinction, we are recognizing a group of partners who have excelled at accelerating their customer's digital transformation with Dynamics 365 and Power Apps solutions" said Peter Jensen, Microsoft Business Application Partner Strategy Lead. "Inner Circle partners represent some of the best IP, industry expertise, and technical capabilities in Dynamics 365 and Microsoft Power Platform. Their dedication to customer success and the Microsoft Cloud have set them apart, and we are honored to recognize Sunrise Technologies for their achievement and membership of the 2023-2024 Inner Circle".
View Original Article