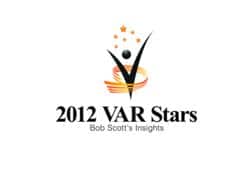 Jul 8, 2012
Sunrise Technologies has been selected as a member of the Bob Scott's VAR Stars for 2012, a group of 100 organizations honored for their accomplishments in the field of midmarket financial software
Members of the VAR Stars were selected based on factors such as growth, industry leadership and recognition, and innovation. Selection is not based on revenue and those firms chosen represent a wide range of size and many different software publishers of accounting software.
"Each year, 100 VAR Stars are picked from the best organizations that market financial software. It is always an honor to recognize those who contribute to the development of our business," Bob Scott said.
"It is an honor to be selected again as a VAR 100 member," states John Pence, President of Sunrise Technologies. "It is always nice to be recognized as a successful business with great customer service and outstanding employees," continues Mr. Pence.