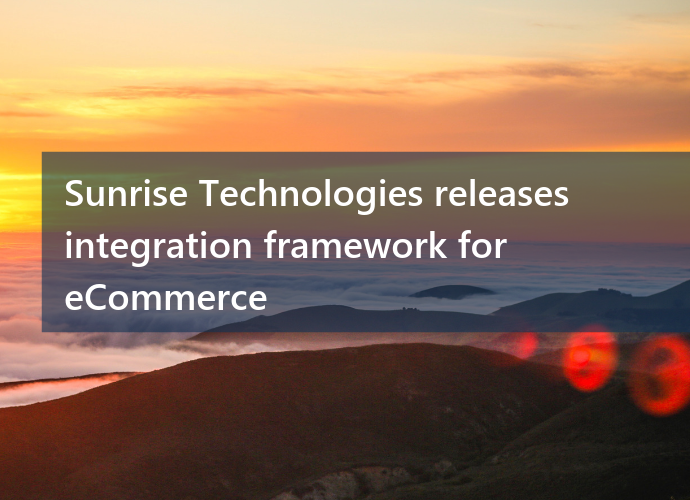 Aug 6, 2019
Winston-Salem, NC: Sunrise Technologies, a global provider of Microsoft Dynamics 365 Business Applications and Cloud services, today announced that its Sunrise 365® solution now includes an eCommerce platform integration framework.
The eCommerce integration framework joins a robust family of integration tools in Sunrise 365® that also includes: frameworks for PLM systems, 3rd Party Logistics providers, and custom integrations, all designed to save customers time and money during Microsoft Dynamics 365 Finance and Operations implementations.
Unlike other solutions, Sunrise's eCommerce integration framework can work with any eCommerce platform, giving the customer the freedom and flexibility to choose whatever solution best fits their needs.
"We're excited to offer the eCommerce framework because it's one of the most common integration scenarios we encounter on our implementations." said Brad Edwards, CTO of Sunrise Technologies. "It allows us to maintain best practices and ensure a consistent, repeatable process across all our projects, and for all of our customers."
Sunrise 365® is a suite of solutions embedded in Dynamics 365 that provides advanced industry IP for optimizing complex production and retail supply chains.