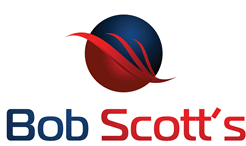 Sep 8, 2015
Sunrise Technologies has been in the news recently, honored as a top VAR partner by both Accounting Today and Bob Scott.
For both awards, recipients are chosen from organizations specializing in the sale and implementation of Enterprise Resource Planning (ERP) software. The selection is based on annual revenue generated by each reseller. To view the reports, including names of the organizations selected for this year's Top 100 and VAR 100 list visit http://www.accountingtoday.com or http://www.bobscottsinsights.com. This is the eighth year in a row that Sunrise has been recognized by Accounting Today for inclusion on the Top 100 list.
"We're honored to again be part of the top 20 organizations recognized by both Accounting Today and Bob Scott." said John Pence, President of Sunrise Technologies "As international commerce continues to grow we are well positioned to help support them with an ERP solution that can handle multiple languages, currencies, channels, and complex supply chains."
About Accounting Today
AccountingToday.com is a leading provider of online business news for the tax and accounting community, offering breaking news, in-depth features, and insightful editorial analysis. AccountingToday.com is part of SourceMedia's Professional Services group. The Professional Services group delivers knowledge, intelligence and solutions to accounting, business, and investment professionals in the form of magazines, newsletters, Web sites, conferences, books and directories. The industry's best known and most respected products including Financial Planning, OnWallStreet, Employee Benefit News, and Accounting Today continue to help accounting, business, and investment professionals grow their business by providing the right information at the right time.
About Bob Scott
Bob Scott has been informing and entertaining the mid-market financial software community via his email newsletters for 15 years. He has published this information via the Bob Scott's Insights newsletter and website since 2009.
He has covered this market for 23 years through print and electronic publications, first as technology editor of Accounting Today and then as the Editor of Accounting Technology from 1997 through 2009. He has covered the traditional tax and accounting profession during the same time and has continued to address that market as executive editor of the Progressive Accountant since 2009.