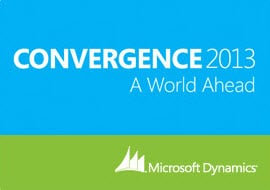 Mar 13, 2013
March 13, 2013
Sunrise Technologies is proud to be a Bronze sponsor at Microsoft Convergence in New Orleans, LA March 18-21, 2013. Sunrise will be demonstrating Microsoft Dynamics AX, Microsoft Dynamics AX for Retail, and their fully integrated Microsoft Dynamics AX solutions. Sunrise is also excited to announce that their consumer goods customer, David Giambruno of Revlon, is being honored with a Customer Excellence Award in the Business Visionary Category.
Sunrise will demonstrate the powerful capabilities of the Microsoft Dynamics AX for Retail in a POS station environment. Visit booth #2231 in the Expo Hall to see a touchscreen point of sale with a barcode scanner, a receipt printer, a line display, and a cash drawer. Many features of Microsoft Dynamics AX for Retail will be demonstrated:
Ability to process data on a global level and make it available to local retail stores
Purchase and process gift cards
Ability to track and manage purchases made by loyal customers
Ability to manage customer returns
The schedule for the Microsoft Dynamics AX for Retail demonstrations can be found on our News & Events page on our Web site:
Sunrise has also developed solutions that add advanced functionality for Microsoft Dynamics AX 2012 and are completely embedded in the system:
Apparel & Footwear Template – Written specifically for the apparel and footwear industry, this solution is Certified for Microsoft Dynamics AX 2012 and enhances standard Microsoft Dynamics AX by adding apparel and footwear specific functionality in the areas of inventory management, order processing, season management, and production.
Vertex O Integration- Sunrise has created a solution that seamlessly integrates Microsoft Dynamics AX 2012 with the Vertex O-Series tax software for effective management of a corporation's sales tax responsibilities.
Sunrise offers Microsoft Dynamics AX customers a combined expertise of business knowledge, strong project management capability, and powerful business software solutions. Sunrise Technologies' goal is to implement the great ideas of its customers, helping companies gain competitive advantage with the Microsoft Dynamics AX ERP solution.
Sunrise Technologies is a global ERP provider with a corporate headquarters in the Wake Forest Innovation Quarter of Winston-Salem, North Carolina. Sunrise has regional offices in Dallas, Texas, Salt Lake City, Utah, Xi'an, China, Chiasso, Switzerland, as well as a Virtual Office at www.sunrise-ax.com.
For additional information about Sunrise Technologies, please visit us at Microsoft Convergence 2013, Booth 2231, visit our Web site, www.sunriseconsult.com.