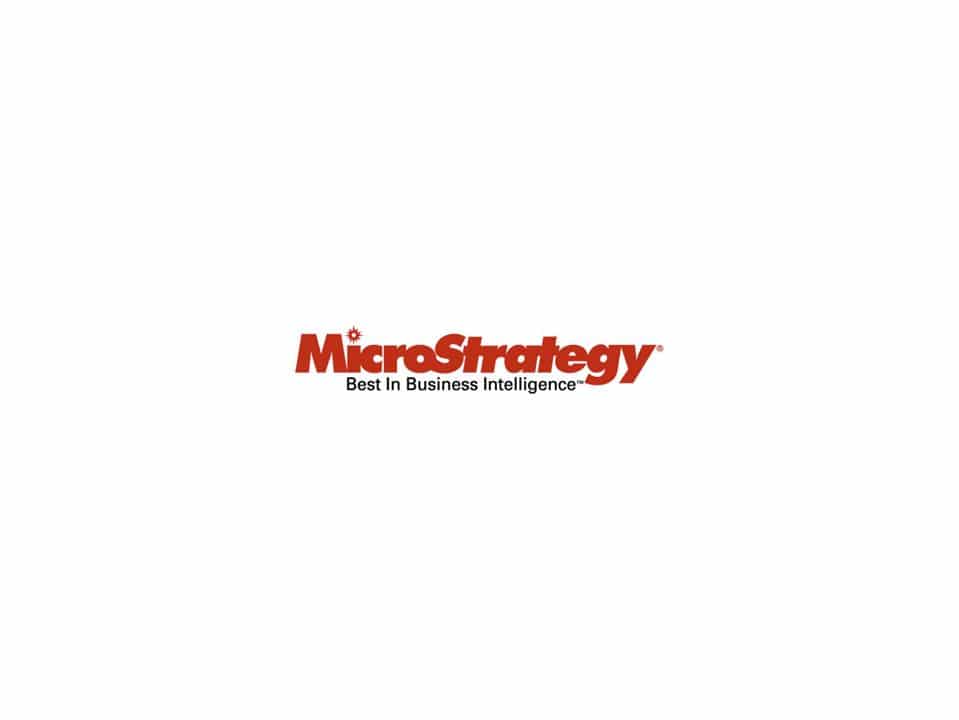 May 28, 2014
May 28, 2014
Sunrise Technologies, a leading Microsoft Dynamics AX and MicroStrategy partner, has developed an exclusive iPad app called Sunrise BI built on the powerful MicroStrategy Mobile App Platform. Now available in the iTunes App Store, it offers a chance to see a great example of how you can turn business processes and information into a mobile app without any code or development.
"We can easily take any data, create an engaged workflow targeted at any functional role on any device, and enable decision-to-action from anywhere," says Brandon George, Director of Business Intelligence at Sunrise Technologies.
With MicroStrategy, organizations can build endless custom apps. Sunrise BI app offers just one example of how organizations can provide their executive team with a comprehensive mobile business intelligence dashboard experience.
Companies looking to empower key decision makers with actionable insights across many disparate data sets, process transaction data back to the originating source, and mobilize business operations–anytime, anywhere, on any device–should download and test drive the mobile business intelligence iPad app. It serves as an example of best-in-class mobile BI and provides an out-of-the-box starting point that can quickly be customized to meet unique business and functional user needs.
The Sunrise BI app for iPad is configured with sample data for an example fashion retail brand with dashboards preset to meet the common needs of five executive level personas:
– Retail: Gain insight across region, channel, brand and category for company sales.
– Customer Service: Fast understanding of shipping performance that impacts customer satisfaction.
– Finance: Ability to dive across sales and COGS delivered from region, time, brand and financial dimensions.
– Sourcing: Insight into product activity across receipts, returns and vendor performance across brand and product types.
– Sales: Actionable analytics focused across regions, omni-channel and product categories for sales related insights.
"The app illustrates how Sunrise Business Intelligence is able to surface data and allow targeted personas to make informed and timely decisions. We can quickly swap out the demo data for any organization's data sources and turn this Sunrise BI app into a fully functioning customized solution for your company. With this example or countless others, you can provide a rich mobile experience quickly with MicroStrategy Mobile," says George.
With the ability to connect to any data set, the Sunrise BI app experience can easily help jump start a company's leap into feature rich data experiences spanning multiple roles and levels in the organization, right out of the box. Possible data sets include any ERP, CRM, Cloud provider, etc.
"This app is easy to use and it really shows how the need to create long tail data warehouse projects are no longer required. With our ability to perform "data blending" concepts, a single schema across multiple source systems can easily grow into a true adaptable intelligence framework," says John Pence, President of Sunrise Technologies.
About Sunrise Technologies
Since 1994, Sunrise Technologies has delivered game-changing supply chain, ERP and business intelligence solutions for fashion and home furnishing manufacturers, distributors, and retail organizations with craftsman-like quality. A global consulting network across North America, Europe, and Asia enables Sunrise to support clients of large-scale Microsoft Dynamics AX and MicroStrategy implementations anywhere they do business. For more information, visit http://www.sunriseconsult.com or call 336-722-6741.
About MicroStrategy
Founded in 1989, MicroStrategy is a leading provider of enterprise software platforms for business intelligence (BI), mobile intelligence, and social intelligence applications. MicroStrategy's BI platform enables leading organizations worldwide to analyze the vast amounts of data stored across their enterprises to make better business decisions. Companies choose MicroStrategy BI for its ease-of-use, sophisticated analytics, and superior data and user scalability. MicroStrategy's mobile intelligence platform helps companies and organizations build, deploy, and maintain mobile apps across a range of solutions by embedding intelligence, transactions, and multimedia into apps.
MicroStrategy's social intelligence platform includes a number of applications that help enterprises harness the power of social networks for marketing and e-commerce, as well as a suite of free consumer friendly apps that use MicroStrategy's enterprise technologies.
The MicroStrategy Cloud offering combines MicroStrategy and third-party software, hardware, and services to enable rapid, cost-effective development of hosted BI, mobile, and social applications.