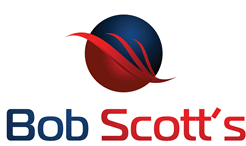 Jun 5, 2012
June 5, 2012
Sunrise Technologies, Inc. is pleased to announce that they were ranked number 20 globally on Bob Scott's Insights Top VAR 100 List. The list recognizes the top 100 midmarket Value Added Resellers (VAR) based soley on annual sales.  All of the companies that are considered for the list carry products other than financial software, and revenue from those products is included in each company's revenue total. Bob Scott's Insights provides the mid-market reselling community with news and analysis giving them insight into the issues that affect the business of resellers and vendors alike.
"We are very proud to be ranked in the top 20 on the VAR 100 list," states John Pence, President of Sunrise Technologies.  "Our success is a direct consequence of our outstanding, committed employees, and the success of Microsoft Dynamics AX in the market.  We look forward to many more years on the Top VAR 100 list."
Sunrise Technologies is a Microsoft Partner with the Gold ERP Competency. Sunrise specializes in the Microsoft Dynamics AX ERP solution for manufacturing, distribution, and retail, and is vertically focused on apparel, footwear, furniture, consumer goods, and industrial equipment. Sunrise Technologies is a global company with its corporate headquarters in the Piedmont Triad Research Park of Winston-Salem, North Carolina. Sunrise has regional offices in Dallas, Texas, and Xi'an, China, as well as a Virtual Office at www.sunrise-ax.com. To learn more about Sunrise Technologies, please visit our Web site at www.sunriseconsult.com.