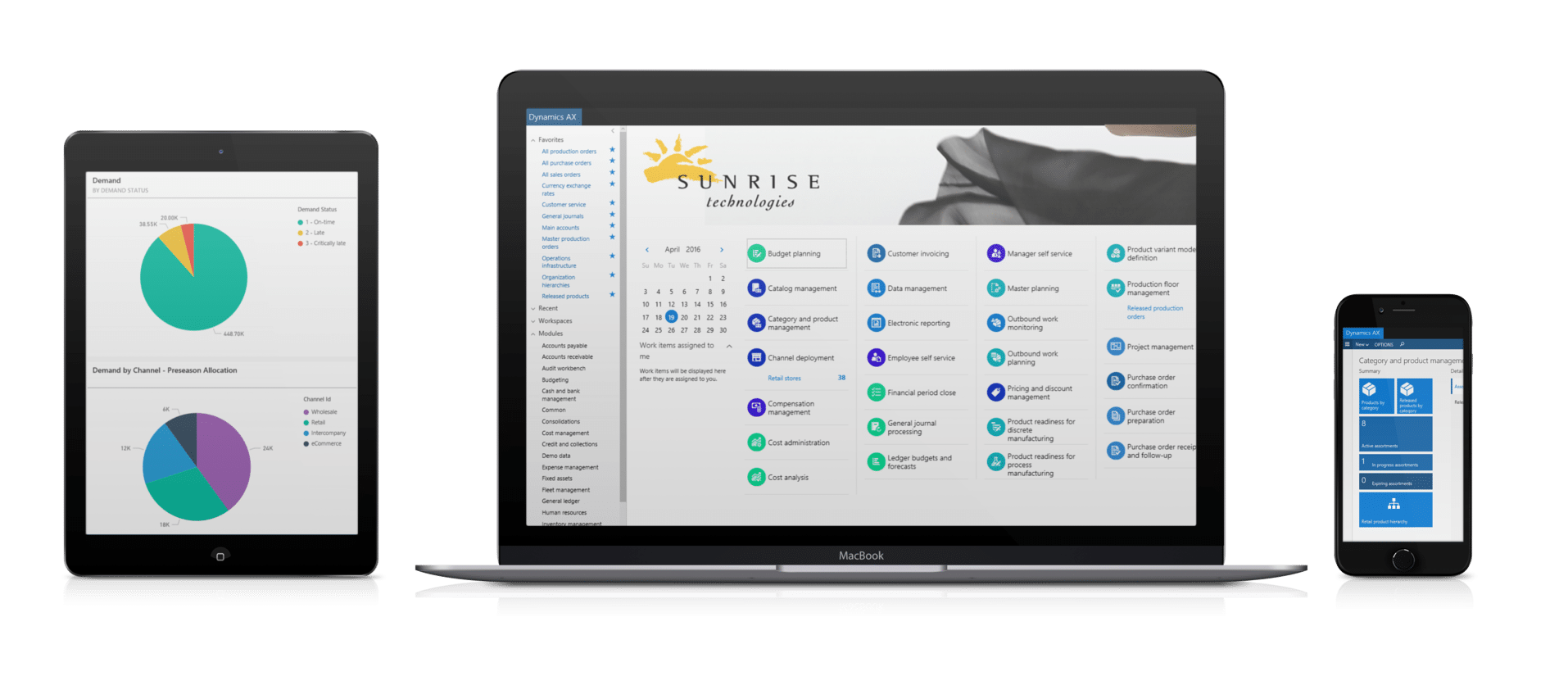 It's All Yours with Dynamics 365
The intelligent cloud, powered by Microsoft, is just another part of the secret sauce behind your industry-specific deployment enabled by Sunrise. Having the right information at all levels of the organization makes spotting trends faster and easier. Companies with access to rich intelligence and workflow automation tools can create a substantial competitive advantage. When you can quickly put your insights into action, you'll outpace your competition every time.

LET'S BREAK IT DOWN.
You get a lot with Dynamics 365 and (at the risk of sounding like one of those infomercial guys) you get it all for one shockingly low price. Let's explore all the pieces of Dynamics 365 that help your business get smarter, faster.
A cloud-based business intelligence solution that enables data modeling, discovery, and interactive visual reporting.
Big data and advanced analytics suite with voice recognition, Azure machine learning, and IoT sensor capabilities.
Similar solutions for power users and pro developers to manage task automation, integrations, and workflows in the cloud.
Build custom mobile apps connected to the common data model to run on any tablet or smartphone, securely mobilizing any business process.
A cloud database with shared entities across ERP, CRM, and Microsoft cloud apps that simplifies extensibility and integrations.
This is the foundation of the secure, enterprise-level intelligent cloud, including all the components that power Microsoft Dynamics 365, including Azure SQL and Azure Active Directory.
BRING YOUR COMPANY DATA TO LIFE WITH MICROSOFT POWER BI
It is a beautiful suite of business analytics tools to analyze data and share insights. And it's yours with Microsoft Dynamics 365 — including industry-specific business process content packs from Sunrise. Rather than start from scratch, leverage our experience and pre-built solutions to take Dynamics 365 workspaces to a whole new level with embedded Power BI. And, rather than treating reporting as an afterthought, Sunrise brings actionable business intelligence to the forefront of every ERP project.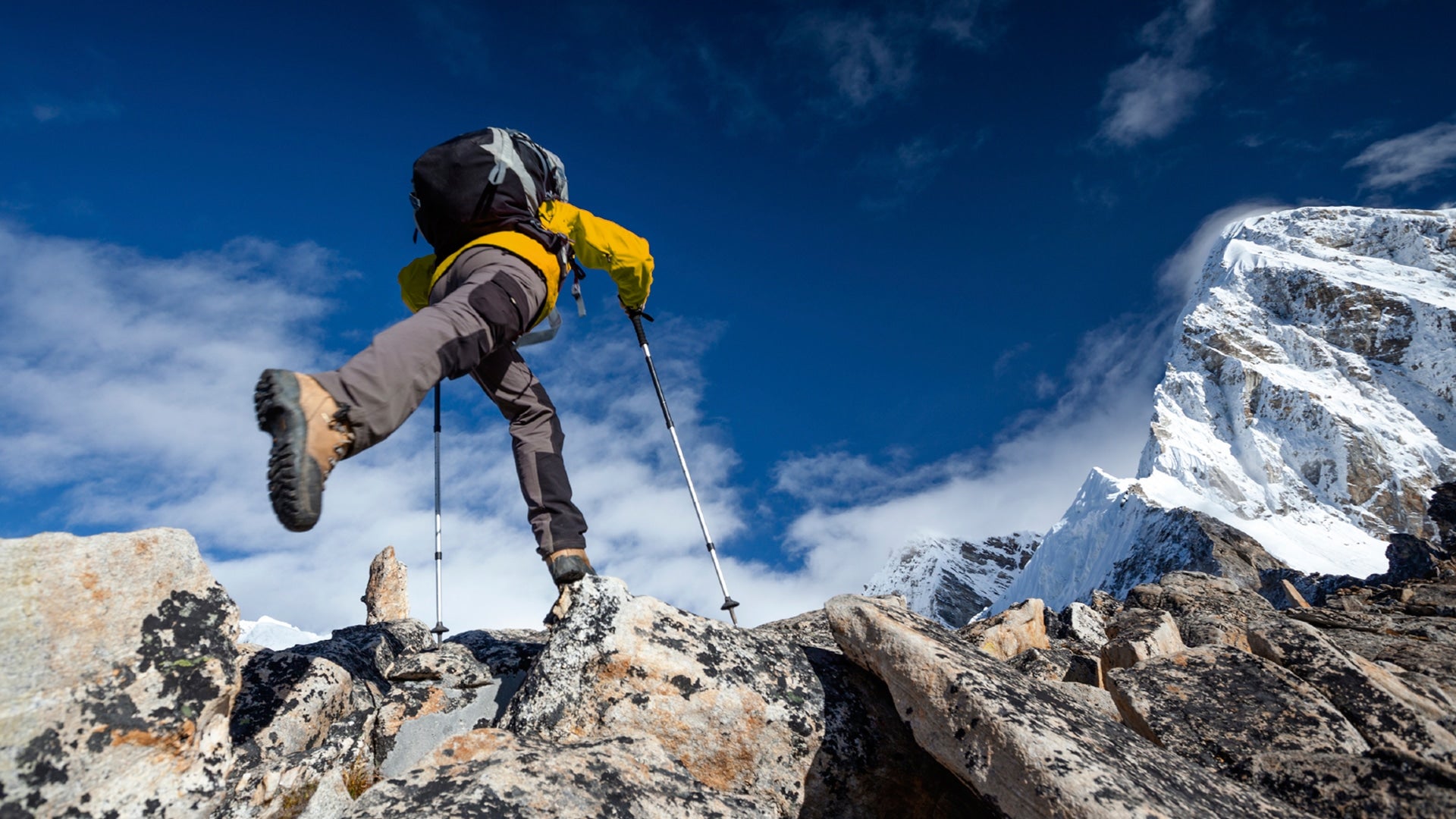 COMMON DATA MODEL
Microsoft Common Data Model (CDM) is a secure cloud business database that contains standard business entities that are shared across Dynamics 365 (ERP and CRM), Power BI, Office 365, and other Microsoft cloud solutions. Microsoft Flow and Azure Logic Apps allow you to push and pull data from the CDM with simple connectors. You don't have to think about where the data is stored or how it is structured and shared. Now you can break down the silos and see a unified view across apps.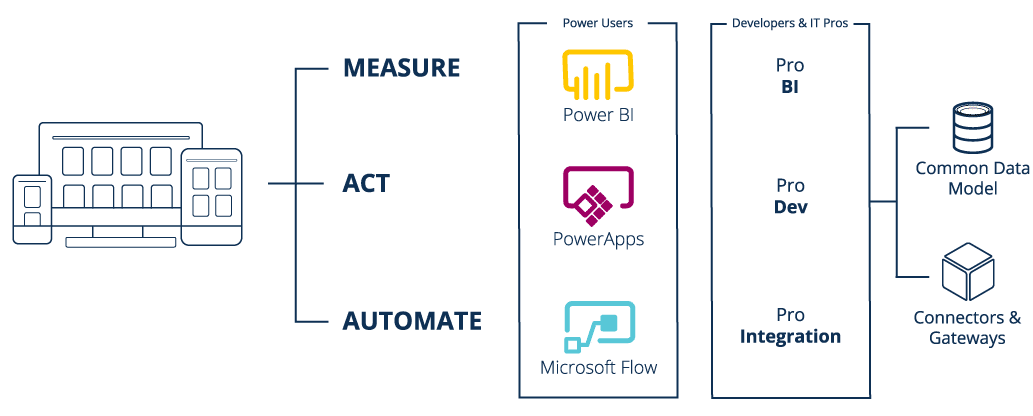 White Paper
Webinar, Video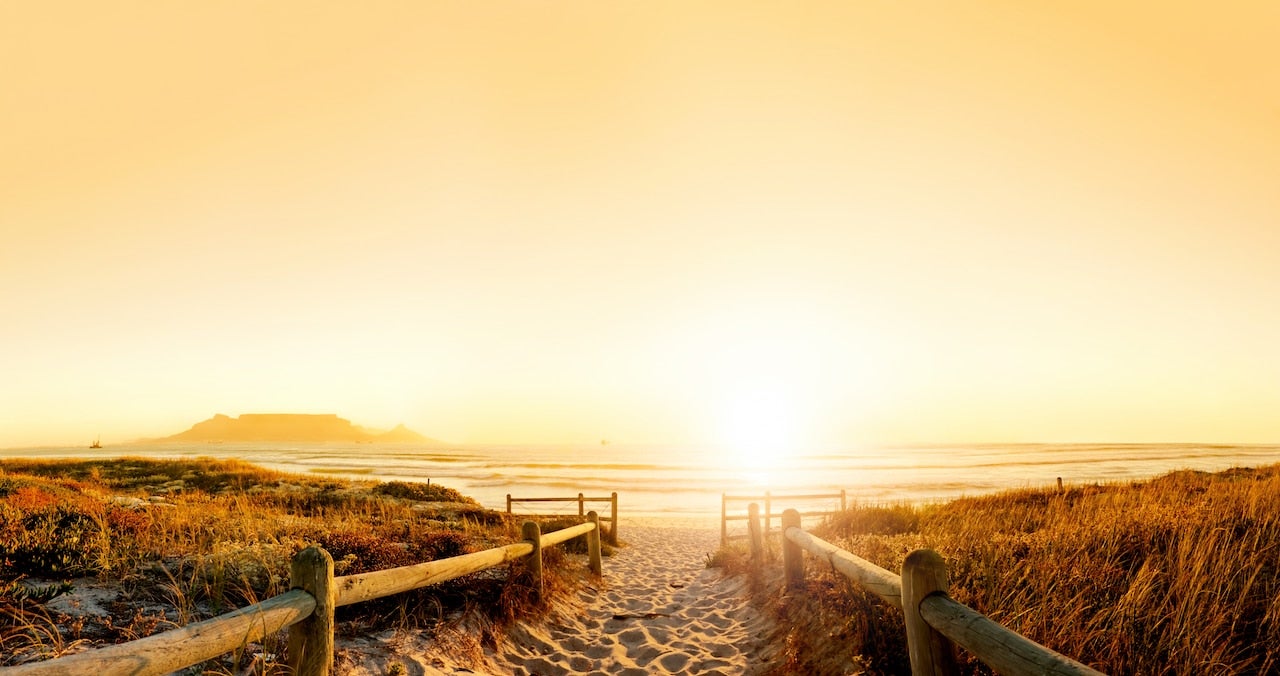 ONE MORE THING...
Giving your supply chain a competitive edge isn't the only thing we can do. Check out our other exclusive solutions.