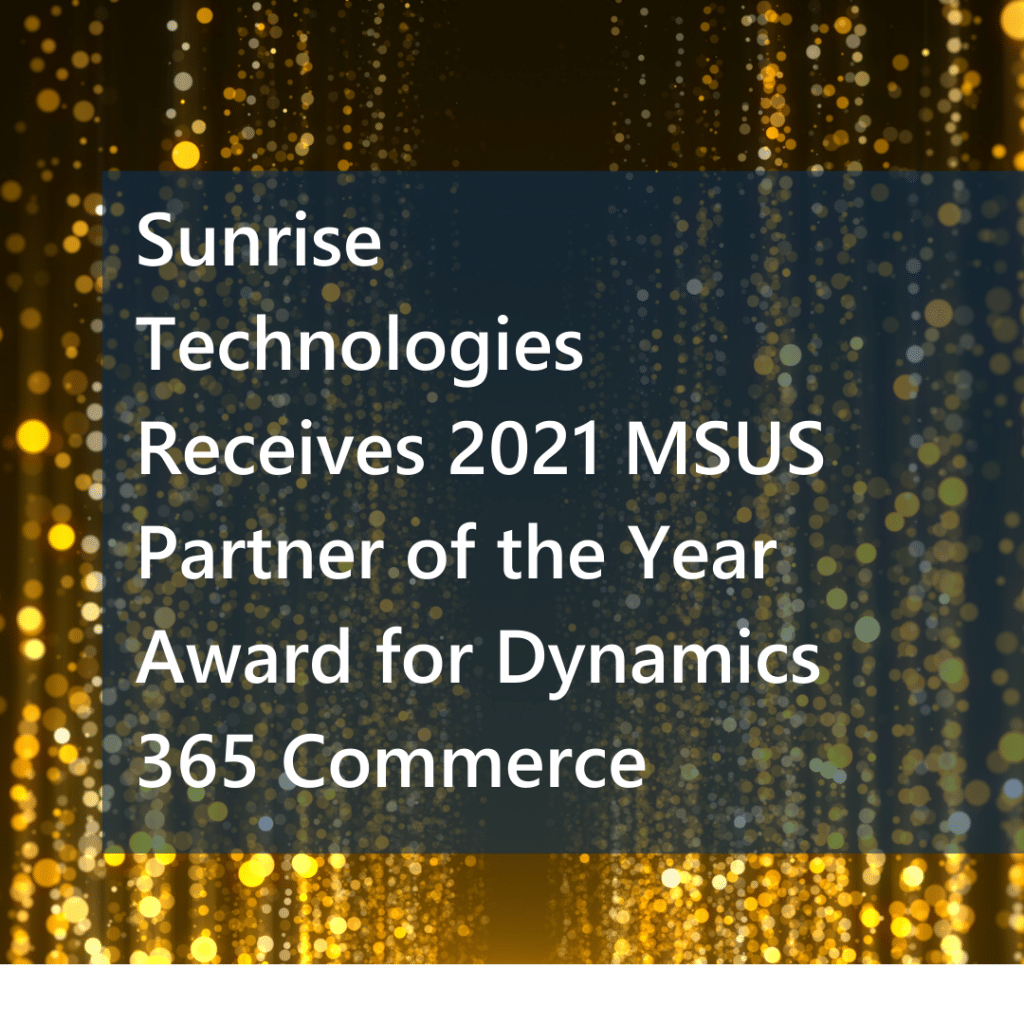 Jul 9, 2021
WINSTON-SALEM, NC — July 9, 2021 — Sunrise Technologies, a global provider of Microsoft Business Applications and cloud services, today announced it has received the Microsoft US Partner of the Year Award for Dynamics 365 Commerce. Sunrise Technologies was also recognized as a finalist for the 2021 Partner of the Year Award in both the Commerce and Retail & Consumer Goods categories last week, the only partner to receive finalist awards in both categories.
"We are honored to receive this recognition from Microsoft, but more importantly, we are grateful for the opportunity to help our customers secure and grow their businesses," said Mike Pereira, Global Vice President of Business Development at Sunrise Technologies.
"Especially over the past year, as retailers were challenged with opening new sales channels and creating safer shopping experiences, the capabilities in Dynamics 365 Commerce combined with Finance and Supply Chain allowed our customers to not only survive but thrive in a challenging environment."
As the Dynamics 365 partner for brands like Patagonia, Frette, 5.11 Tactical, and others, Sunrise Technologies has assisted some of the world's most popular brands and retailers in their digital transformations. Following its release in 2019, Sunrise embraced Dynamics 365 Commerce as an all-in-one solution that seamlessly integrates in-store, online, and call center operations with Dynamics 365 Finance and Supply Chain. Sunrise Technologies also offers the Sunrise 365 Supply Chain and Retail Replenishment Solutions that further address specific challenges for brands and retailers.